Andre Aciman has published the sequel to his incandescent debut novel, "Call Me By Your Name."
Viewing 1 thru 12 of 1255 Stories
Writer Augusten Burroughs reveals yet another fascinating aspect about himself in " Toil & Trouble." Wait for it: he's a witch.
Jeanette Winterson's 11th novel is "Frankissstein: A Love Story" (Grove Press).
In his effortlessly breezy and entertaining memoir "Beautiful on the Outside," U.S. Olympic athlete Adam Rippon demonstrates a natural knack for comedic writing.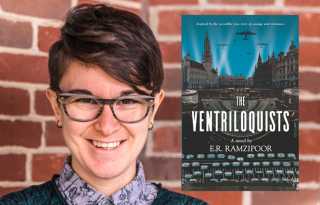 Call it an uptick in the collective unconscious or call it news, there's no mistaking the mushrooming of new books, fiction and non-, about Fascism.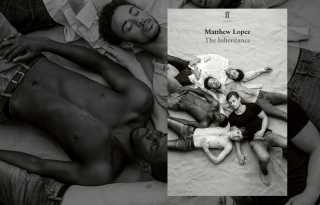 The new play "The Inheritance" by Matthew Lopez, is an epic of current gay life in New York performed in two parts, lasting a total of 7.5 hours.
The area around New York City's West Village piers in the 1970s was a hidden, secretive enclave where anonymous gay sexual activity was rampant, nude sunbathing was celebrated, and offbeat, radical works of queer art were created and appreciated.
From its very title, Caleb Crain's second novel, "Overthrow," is comedy of the highest order.
As Sloan De Forest shows in TCM's "Dynamic Dames: 50 Leading Ladies Who Made History" (Running Press, $23), today's gifted actresses continue to make noteworthy films.
"The necessity of procuring good intelligence is apparent and need not be further urged." — George Washington, 1777. Here are five homosexual authors through history who dabbled in espionage.
I was initially dismayed to see Ethan Mordden's latest book, "On Streisand" (Oxford Press, hardcover, $21.95).
Blondie cofounders Debbie Harry and Chris Stein were guests at the Arts & Ideas series hosted by the Jewish Community Center on October 3, to discuss Harry's memoir, 'Face It.'
The first new Henry Rios mystery novel in 20 years, "Carved in Bone" (Persigo Press) by award-winning gay author Michael Nava, is set in mid-1980s San Francisco.
Viewing 1 thru 12 of 1255 Stories