People have questions about sex and intimacy during the novel coronavirus pandemic.
Viewing 1 thru 12 of 3914 Stories
At 15 years of age Ewan Barker Plummer is already attuned to politics and civic affairs.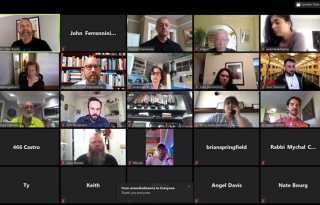 Castro Street between Market and 19th streets is one location that is being considered for partial closure to vehicular traffic so that dine-in restaurants can reopen, according to Jacob Bintliff, legislative aide to Supervisor Rafael Mandelman.
The Stud is dead, but long live The Stud. The historic bar's collective owners are leaving the current location, planning a possible future, and a fabulous funeral.
It doesn't seem imaginable today, with travelers largely avoiding airports due to the novel coronavirus outbreak, but in a few years passengers departing flights through Harvey Milk Terminal 1 at SFO may not be in such a rush to leave the facility.
The Stud, San Francisco's oldest continuously-operating LGBT club, will be closing its doors permanently, according to a news release from Honey Mahogany, a co-owner of the South of Market establishment.
With California facing a $54 billion budget deficit this year due to the novel coronavirus outbreak, LGBTQ advocates have had to retool their legislative priorities for 2020.
A new focal point in the controversy about how to house San Francisco's homeless population while the city shelters in place has erupted over plans to place a safe sleeping site at Everett Middle School.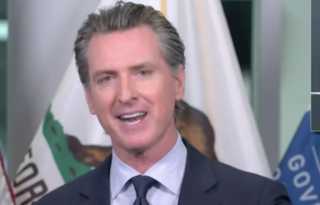 Last week we reported that California LGBT leaders were angry that Governor Gavin Newsom and his public health department have not gathered data on the sexual orientation and gender identity of COVID-19 patients.
A year after the city council in Dublin, California found itself the focus of negative headlines across the country for initially refusing to fly the rainbow flag in honor of June being Pride Month, it easily adopted a proclamation Tuesday.
Organizers of the pink triangle installation atop Twin Peaks have launched an online fundraiser to pay for the site to be lighted this year.
Global LGBT leaders were concerned about the well-being of queer communities around the world when the novel coronavirus pandemic broke out and countries began shutting down to halt the spread of it.
The 2020 EuroGames, which were scheduled to be held this August in Düsseldorf, Germany, have been called off because of continued government efforts to contain the spread of COVID-19, the illness caused by the novel coronavirus.
Viewing 1 thru 12 of 3914 Stories