San Francisco's Board of Supervisors this week signed on to the effort to posthumously induct gay icon and drag queen Jose Julio Sarria into the California Hall of Fame.
Viewing 1 thru 12 of 2664 Stories
The U.S. Department of Health and Human Services proposed Friday to "substantially revise" language in the Affordable Care Act to eliminate protections against discrimination based on gender identity in health care.
About 100 people turned out on the eve of Harvey Milk Day to commemorate a dark day in San Francisco's history: the 40th anniversary of the White Night riots.
In a reversal of a lower court decision, the 9th U.S. Circuit Court of Appeals awarded spousal survivor benefits to a gay widower whose spouse worked for years at a San Francisco television station.
With Mayor London Breed facing little opposition, so far, in her bid for a full four-year term this November, the race for the District 5 supervisor seat has become a proxy fight over the city's housing and homeless policies.
St. James Infirmary, San Francisco's peer-based clinic for sex workers, will celebrate its first two decades with a gala at Terra Gallery Sunday, June 2.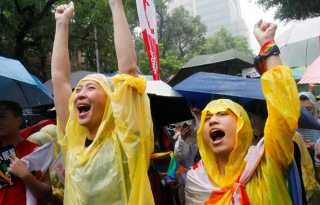 Following the Taiwanese legislature's approval of same-sex marriage May 17, couples plan to tie the knot Friday.
We are angry that city officials did not immediately and forcefully condemn the San Francisco Police Department's raid on a journalist's home and office earlier this month.
PRC celebrated the official opening of its new integrated service center Wednesday, May 15.
Milpitas will kick-off Pride month with one of the San Francisco Bay Area's first Pride celebrations Saturday, June 1.
With more than 15,000 burritos delivered to people living on the street, San Francisco's Burrito Project recently celebrated its third anniversary.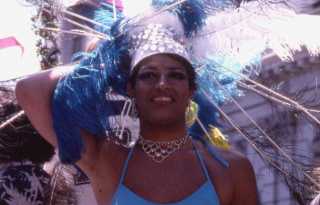 Researchers, educators, and community organizers will gather in San Francisco next month for the Queer History Conference at San Francisco State University.
Not quite seeing or hearing artist Terry Galloway ambled through early childhood with mixed emotions. On one end, she was arrogant. In fact, she would even describe herself as "a little shit," yet she also sought physical approval from the people.
Viewing 1 thru 12 of 2664 Stories