The Castro Street Fair will not take place in person as usual this year due to COVID-19, according to remarks made by Fred Lopez, a member of the fair's board of directors, at an August 6 virtual meeting of the Castro Merchants association.
Viewing 1 thru 12 of 4155 Stories
The San Francisco Board of Supervisors rules committee voted 3-0 Monday, August 10, to recommend the nominations of two women to the San Francisco Municipal Transportation Agency's board.
The National Organization of Gay and Lesbian Scientists and Technical Professionals is offering a fellowship award for development of transgender, intersex, and nonbinary professionals in STEM fields.
A debate with five candidates seeking to be San Francisco's next District 7 supervisor highlighted the various policy differences — and a few agreements — between the quintet of contenders for the open seat.
While the big news coming out of Thursday's virtual Castro Merchants association meeting was the cancelation of the in-person Castro Street Fair, other topics — such as the neighborhood's struggle with homelessness - were discussed by city officials.
Professional photographer and branding consultant Brittni Kiick is aiming to become the first LGBTQ person to serve on the Livermore City Council in the East Bay's Tri-Valley area.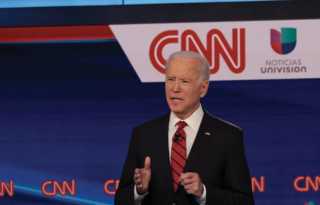 Joe Biden is seeking to one-up President Trump on the fight against HIV by pledging to end the epidemic by 2025 — an ambitious goal that would beat the current administration's goal by five years, although some HIV advocates are skeptical the presidential
Two San Francisco drag performers have joined an effort to promote participation in the fall elections, where control of the White House and U.S. Senate are up for grabs and countless local elections will be taking place across the country.
A request by the Castro Merchants to turn a portion of a street running through the heart of San Francisco's LGBTQ district into an outdoor dining plaza on weekends through the end of the year has run into a roadblock over fire vehicle access.
The Castro Merchants, the organization of neighborhood businesses which oversees the iconic rainbow flag flying at Castro and Market streets, should consider installing a more inclusive version of the global symbol of LGBTQ rights.
In a landmark case, three former San Salvador police officers were sentenced last month for the murder of a transgender woman.
A transgender woman is suing officials at San Quentin State Prison, alleging that she was abused in custody and retaliated against with false criminal charges.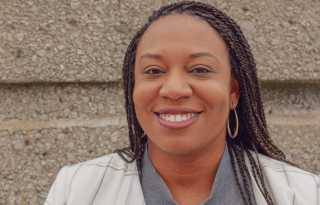 The National Center for Lesbian Rights announced that it has received a $3 million major gift from philanthropist MacKenzie Scott.
Viewing 1 thru 12 of 4155 Stories