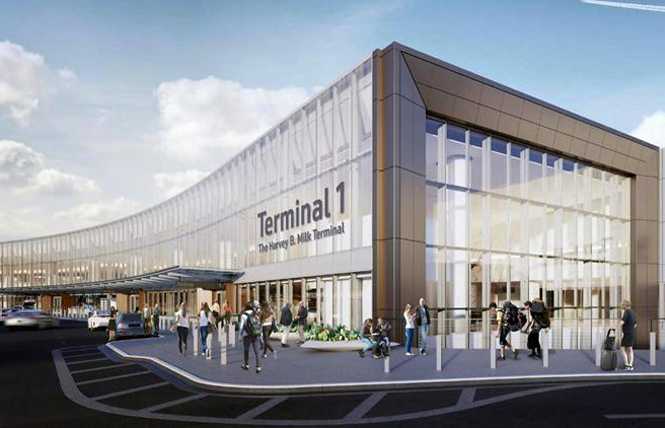 A few months ago, some city leaders expressed dissatisfaction about the proposed size of the words "The Harvey B. Milk Terminal" that will one day grace Terminal 1 at San Francisco International Airport.
Viewing 1 thru 12 of 2169 Stories
After an investigation by the Massachusetts Attorney General's office, Mutual of Omaha reached a settlement and has agreed to no longer deny coverage to people using HIV prevention medication such as PrEP.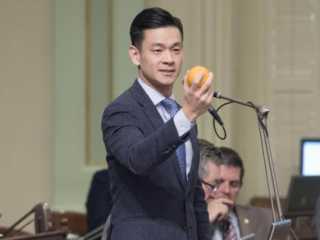 As he works to build support among religious leaders for a ban on the practice of conversion therapy, gay Assemblyman Evan Low (D-Campbell) has ruled out granting them an exemption in his legislation.
LGBT groups issued statements Thursday calling on Los Angeles County authorities to investigate the death of a second black man at the West Hollywood home of gay Democratic donor Ed Buck.
Since listing a spare bedroom in his Bernal Heights home on the LGBT-oriented short-term rental site misterb&b, San Francisco resident Alan Lessik has met other gay men from around the world.
At a ceremony that put the historic significance of his swearing-in front and center, Ricardo Lara took his oath of office as state insurance commissioner Monday to become California's first LGBT elected statewide officer.
By a 7-4 vote, the San Francisco Board of Supervisors elected District 7 Supervisor Norman Yee its new president Tuesday after hearing hours of testimony from the public about who should be handed the gavel.
After years of being vacant, two new businesses are opening in the retail space of the building owned by Maitri Compassionate Care at Church Street and Duboce Avenue.
Governor Gavin Newsom may be confronted with an unprecedented ethical faceoff next month in connection with San Francisco's infamous 2001 dog-mauling case.
Judy Appel, president of the Berkeley school board, and her wife, attorney Alison Bernstein, are in "critical, but stable condition" after being hit by a car while walking a block from their home over the weekend.
On Christmas Eve, LGBT community member Christine Moyer was stabbed to death in the South of Market neighborhood at 5:38 p.m. blocks from her home, according to authorities.
Leaders of the Alice B. Toklas LGBT Democratic Club are calling on San Francisco Mayor London Breed to replace longtime board members overseeing the city's transit agency.
The California Legislative LGBT Caucus has elected gay state Senator Scott Wiener (D-San Francisco) as the group's new chair. Wiener, now in his third year of a four-year term, will serve in the position through the end of 2020.
Viewing 1 thru 12 of 2169 Stories