Project Inform, one of the nation's longest-running HIV education and advocacy organizations, has terminated its staff and dissolved, according to former staff members and others.
Viewing 1 thru 12 of 2430 Stories
A San Mateo 1983 cold case involving the murder of an unidentified possible trans woman has garnered renewed attention thanks to a Trans Doe Task Force at the DNA Doe Project.
The dozen LGBT rights bills that Equality California is co-sponsoring with state lawmakers this year focuses largely on the rights of transgender people and LGBTQ youth.
Bay Area Lawyers for Individual Freedom has lost at least three members, including one co-chair, from its board of directors, the Bay Area Reporter has learned.
PRC will open the doors of its new integrated service center in San Francisco's South of Market neighborhood April 1.
At the newly refreshed City Clinic facility South of Market longtime patients will notice a coat of parakeet green paint on the doors and trim of the remodeled clinical rooms and upgraded computer equipment to better enter and track their medical records.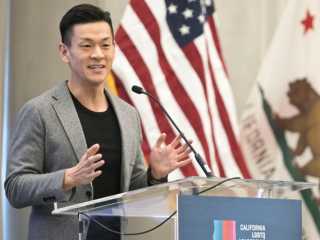 Rather than pursue legislation this year to ban conversion therapy with adults, gay Assemblyman Evan Low (D-Campbell) is instead looking at introducing a resolution that would explain why the practice is harmful for people 19 years of age and older.
Increased fiscal impacts for renaming Terminal 1 at San Francisco International Airport after the late gay icon Harvey Milk delayed an expected vote at Tuesday's Board of Supervisors meeting on an ordinance.
LGBTQI and indigenous activists continue to seek answers for the 2018 murder of bisexual Rio de Janeiro City Councilwoman Marielle Franco.
PrEP was a major topic at the Conference on Retroviruses and Opportunistic Infections this month in Seattle. Researchers showed that a new version of tenofovir works as well as the Truvada pill and offered insights about how gay and bisexual men are using
Multiple LGBTs living in Corona Heights have experienced continued harassment, been called gay slurs, and threatened with violence from a neighbor, who now faces a court hearing next week.
Speakers at a recent meeting about the establishment of a Castro LGBTQ Cultural District said that transgender people, women, and bisexual people want more inclusion in the neighborhood.
Two weeks ago we editorialized that LGBTQ nonprofits should be transparent with the community when navigating bad news. Today, two such organizations demonstrate how a lack of transparency feeds a crisis, leaving plenty of unanswered questions.
Viewing 1 thru 12 of 2430 Stories