The gay former Sebastopol mayor who was arrested on charges of sexual assault of a minor is now free on $620,00 bail following a hearing April 15, when the Sonoma County District Attorney's office added four additional counts to the initial charges.
Viewing 1 thru 12 of 170 Stories
A gay man who's the former mayor of Sebastopol and a longtime executive in the cannabis industry has been arrested and charged with five felonies and one misdemeanor related to sexual assault on a minor.
Ghost Ship master tenant Derick Almena heard emotional testimony before his sentencing Monday from some of the families of the 36 people killed in the Oakland warehouse fire more than four years ago.
A naked man being sought by San Francisco police after a fire was allegedly set at a residence adjacent to the intersection at 18th and Eureka streets in the Castro neighborhood Friday afternoon has been arrested, police said.
San Francisco Police are seeking the public's help finding a gay man who went missing early last month seemingly without a trace.
A gay man who had been senior marketing director at the nation's first LGBTQ retirement community has been arrested on suspicion of sexual assault of a juvenile.
Ghost Ship master tenant Derick Almena pleaded guilty Friday (January 22) to 36 counts of involuntary manslaughter in connection with the Oakland warehouse fire that killed 36 people, including three who identified as transgender, on December 2, 2016.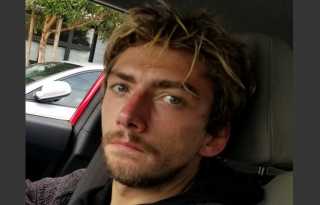 A memorial service was held November 12 in Ohio in memory of a gay San Francisco man who died from burn injuries in the South of Market neighborhood last month as police continue to investigate the case.
When Doug Roenicke returned to his Upper Market home on the afternoon of October 17, he was shocked to find that two of his 10-week-old French Bulldog puppies were missing.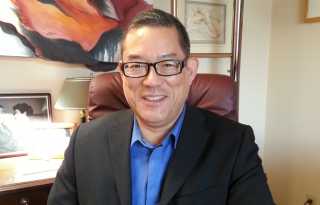 In a continuing effort to receive support from readers, the Bay Area Reporter has launched its membership program.
A car drove into 2301 Market Street in the Castro — the building where a Fitness SF branch is located — early September 11, according to multiple social media posts.
A pepper spraying incident and two reported burglaries have occurred in and around the Castro neighborhood in recent days, according to the San Francisco Police Department.
On the two-year anniversary of the gruesome killing of Brian Egg, the case remains unsolved and neighbors are expressing a growing concern over squatters they say have taken over the South of Market house where the 65-year-old gay man had lived.
Viewing 1 thru 12 of 170 Stories