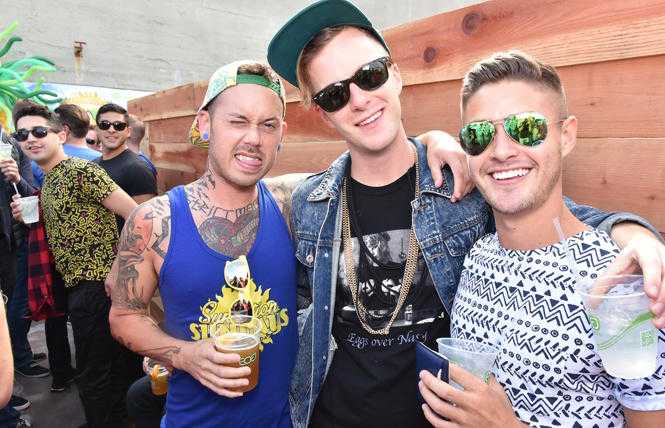 Good news for nightlife fans. Oasis, the popular SoMa nightclub, announced plans to re-open its rooftop bar on August 14, with proper social distancing rules in effect Fridays through Sundays.
Viewing 1 thru 12 of 75 Stories
Two San Francisco drag performers have joined an effort to promote participation in the fall elections, where control of the White House and U.S. Senate are up for grabs and countless local elections will be taking place across the country.
Another Zoom opening, another show - online, of course. When you're not masking up outside, enjoy arts, nightlife and community events at home.
With new seasons come new trends, and you might be wondering what the new hair color styles will be. But while you do that, you might also want to find a way to try out those new colors without damaging your natural hair.
Along with their weekly cavalcade of online entertainments, host D'Arcy Drollinger takes on current events in a dishy blend of 'Talk Soup' and 'Drag Race.'
Pride organizations of the world will celebrate Global Pride 2020. Todrick Hall will host the June 27 24-hour livestream Pride event featuring Adam Lambert, Pussy Riot, Big Freedia, Village People, Courtney Act, and many more.
The It Gets Better Project will partner with musicians, artists, beauty and fitness experts, actors, gamers, and drag queens from around the world to present a three-day Pride extravaganza, with host Peppermint, Rebecca Black, Crystal Methyd & others.
As Pride month continues, events multiply, from drag tributes to concerts and cultural and community events.
On June 5, 12pm to 12am, SF Pride and Eventbrite's 'We're Still Here,' a twelve-hour Pride month celebration, with DJs, drag acts film excerpts and discussions, has been postponed.
Known more for their comic performances, dragapella quartet The Kinsey Sicks' haunting cover of the Simon & Garfunkel classic takes on the tragic realities of the Covid-19 pandemic.
The Stud is dead, but long live The Stud. The historic bar's collective owners are leaving the current location, planning a possible future, and a fabulous funeral.
The SF Queer Nightlife Fund is now accepting applications for a second round of grants to those whose income has been impacted by the Covid-19. For many of the recipients, the grants they received have been a lifeline which helps them survive.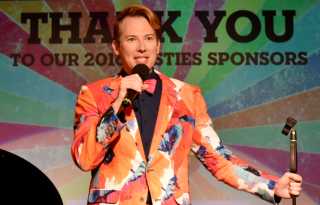 Thank you very much, it has been both humbling and encouraging receiving your generous support when so many are also in need of help. So far, we have raised just over $25,000 and are just 15% away from reaching our goal of $30,000.
Viewing 1 thru 12 of 75 Stories