As a mild sedative to pre-election jitters, why not sing, dance and laugh along at home with arts (Patti Lupone!), nightlife (Rocky Horror!) and community (Lily Tomlin!) events online, including a few pre-Halloween festivities.
Viewing 1 thru 12 of 1541 Stories
With parklets for many bars and restaurants, Castro businesses are gaining back patrons and fans. On October 25, Militia Scunt (photo by Rick Gerharter) performed on the sidewalk on Castro Street during a drag benefit for clothing shop Knobs.
While live concerts are mostly still on hold, LGBT and nonbinary musicians continue to release music at a steady pace. Whether you're into folk-rock, dance grooves or R&B hip hop blends, these twelve queer artists and allies are making music for any mood.
Frameline Distribution has released for online viewing "50 Years of Fabulous," an award-winning documentary recounting the life and legacy of iconic queer rights activist José Julio Sarria.
On her exceptional second album 'Eno Axis,' the North Carolina-based H.C. McEntire expands on the promise of her first record, delivering ten breathtaking songs on one of the best albums of 2020.
In honor of LGBTQ History month, HBO Max has produced a new limited four-episode docudrama series called Equal about the trailblazers and unsung heroes who fought for queer justice and equality in the pre-Stonewall era.
Two years before the Bay Area Reporter premiered, the New York City-based GAY covered politics, arts, civil rights and sexuality with a bold and groovy style. The complete issue collection from 1969 to 1974 is online.
Mid-October, fall is ripe for surprises and scares. But you can still enjoy arts, nightlife and community events online, with several bars, museums and venues cautiously re-opening, too.
50 Years of Fabulous, Jethro Patalinghug's stirring documentary about the half-century history of the Imperial Council of San Francisco, shows the past five decades of the council's growth and glamorous moments, including founder José Sarria.
Skip Arnold's historic drag act became one of many fascinating anthropological subjects by scholar Esther Newton, whose groundbreaking dissertation, once ignored, has found new readers.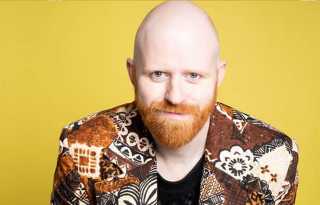 With references to the TV show 'Dark Shadows,' Kyle Motsinger's musical stylings range from playful goth to inspiring pop in 'Any Way I Want It To,' his just-released second album.
Get some creepy clowns and ghoulish gals delivered to your door, or a ghoul-friend's, with the new Screaming Telegrams service.
Time flies when you're having fun, even when you're not. But do make time for arts, community and nightlife events, whether from your phone, computer, or in a few cases, in person (Gasp!).
Viewing 1 thru 12 of 1541 Stories