SF Pride promises a plethora of exciting live entertainment on the mainstage, Sunday June 30. From drag queens to singers, to political leaders and the Sisters of Perpetual Indulgence, the line-up offers a wide variety of sights and sounds.
Viewing 1 thru 12 of 1232 Stories
Opening night of the 43rd annual Frameline San Francisco International LGBTQ+ Film Festival included a screening of 'Vita and Virginia' at the Castro Theatre, followed by a party at Terra Gallery. Cinematic luminaries enjoyed drinks, food and music.
From Pride devotion to Americana explosions, this dual holiday week is packed with sparkly fun. Bars and nightclubs will be busy, so get your tickets early wherever possible.
Unlike 1969's Stonewall, disturbances in San Francisco started over job rights. Because the disturbances spread and issues multiplied, they would eventually include at least three bars, including Oakland's White Horse.
Welcome to the Bay Area Reporter's special Pride section. Stories are headlined with "Pride 2019."
We're winding up Pride month with plenty more rainbowl-you-over events.
DJ Wayne G spun Prideful funky grooves at Brian Kent's Daytime Disco, a scenic airy rooftop party at the Virgin Hotel (250 4th St.) on June 15. Guests enjoyed the views, music and mid-Pride month fun, while some sported glamorous retro attire.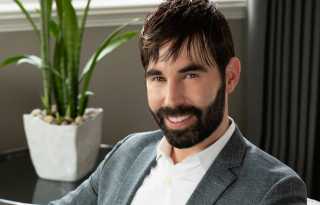 In this column, I'll share some insights from Justin Lehmiller, an esteemed Research Fellow at The Kinsey Institute and author of the book 'Tell Me What You Want: The Science of Sexual Desire.'
With pre-Pride events added each day, there's even more going on in the San Francisco Bay Area for leather and other kinksters.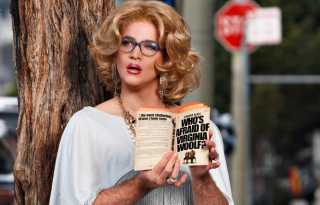 Alleged thespian Martha T. Lipton will be teaching an acting class in the Fez Room at Oasis on June 24. It will be a class like no other, because Lipton is a failed actress.
"Wham!" "Blam!" Thank you ma'am (and sir). On Sunday night, The Richmond Ermet Aid Foundation sponsored its fourth annual Broadway Bares. San Francisco Strips IV, the Comic Strips edition, wowed a sold-out crowd at DNA Lounge on Sunday June 16.
The third annual Clusterfest, presented by Comedy Central, takes over the Bill Graham Auditorium and Civic Center Plaza this Friday through Sunday. The notably diverse three-day line-up features some of the most interesting queer comedians working today.
There's a feeling of celebration around the return cello-vocal duo, husbands Branden James and James Clark., for this year's Pride. They'll play Friday and Saturday night shows at Feinstein's at the Nikko, and bring a new style to favorite songs.
Viewing 1 thru 12 of 1232 Stories