Moby Dick, the longtime Castro district's favored bar for casual gatherings, pinball and pool, is also notable for its beautiful aquarium above the bar.
Viewing 1 thru 12 of 67 Stories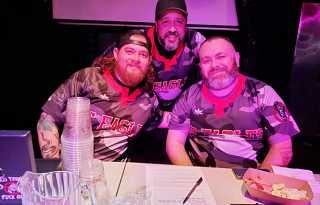 Ask a local San Francisco leather person what they're doing on a Sunday afternoon and you'll often here them say they're going to the beer bust. That typically means the weekly Sunday SF Eagle beer bust.
Are you ready for a new year of nightlife fun? It's arriving, ready or not. Will our '20s be roaring with flappers and bootleg gin? Doubtful. More like floppers on TikTok and bootleg vapes. Either way, Happy New Year.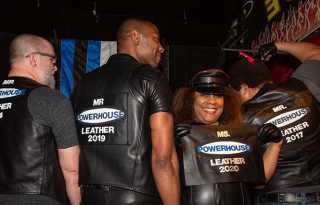 The Powerhouse also held its inaugural Ms. Powerhouse Leather contest recently. I'm using both new contests here as an illustrative point that San Francisco's leather bars are now officially shared space. Welcome to the modern queer leather bar.
Ho, ho homemade holiday happy nightlife events don't need unwrapping.
Bears, bearded men and the (perhaps not facially-haired) men who admire them gather regularly at The Edge Bar for the weekly Friday happy hour Beards & Booze.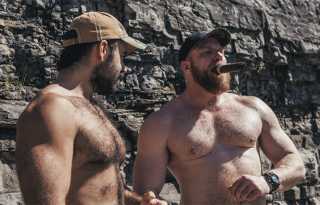 Any man who traveled within the gay leather world of the late 1970s to '90s likely read or knew of Drummer magazine. The last issue of Drummer was published in 1999, until now. Drummer is back. In early October a new iteration of the magazine debuted.
The recently reopened Café revved up Gus Bean's monthly tea dance (third Sundays), Circuit Sundays. With airy sunny dance and hangout areas, the new and improved Café is a new/old favorite in the Castro, day or night.
Nibble on some pumpkin spice nightlife.
Autumn lovelies fill our weekly line-up of nightlifery.
One thing about Fe-Be's that most people know it is that it was the first leather bar on Folsom Street. If there is a second thing people know, it's that the bar was the place that the iconic "Leather David" was born. But there's more to the bar's story.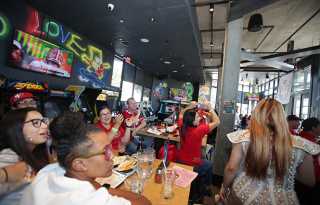 A San Francisco 49ers football Pride watch party at The Detour in the Castro District featured the 49ers vs. Bengals game, which was shown Sunday Sept. 15 at The Detour.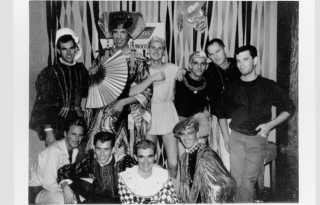 James "Robbie" Robinson visited San Francisco while stationed at Parks Air Force base in the East Bay in 1957. After being cruised on Market Street, the man led him to the Silver Dollar Bar. His visit began a gay journey in creating community.
Viewing 1 thru 12 of 67 Stories