'INSIDE PRIDE', the official magazine of San Francisco Pride is now accepting space reservations.
Viewing 1 thru 12 of 547 Stories
Members of the Leather and LGBTQ Cultural District and bar patrons enjoyed a South of Market bar crawl on February 6. The entourage visited the Powerhouse, the Hole in the Wall Saloon, the Stud, and the SF Eagle.
Jenn Colella is best known for her portrayal of Beverley Bass, the first female captain at American Airlines, in the Tony-winning musical Come From Away, about travelers stranded in Gander, Newfoundland in the wake of 9/11.
Lists checked, dates made, crawl pubs, meet ups, cruise pups; whatever, have fun. Then vote for your favorites places, people, businesses and nightlife stuff in our annual Besties Readers Survey!
The Ms. San Francisco Leather 2020 contest and the SoMa Bar Crawl are among the events covered by our Leather columnist.
Best known for his hilarious portrayal of Beverly Leslie, a queenie gay Republican on Will & Grace, funny man Leslie Jordan returns to Feinstein's at the Nikko on February 19 and 20 with Over-Exposed, two evenings of storytelling.
Got a Valentine's Day date? Good for you. Going single? Either way, show some love for your favorite bartenders, gogo artistes, DJs and more by patronizing your fave bars and nightclubs.
Born in South Korea and brought to Illinois by his white adoptive parents as an infant, Joel Kim Booster says, "I literally knew I was gay before I was Asian."
Oscar fans enjoyed watching the annual academy Awards as patrons of Academy of Friends, this year held at The Commonwealth Club's theatre, reception area and rooftop.
Like what you see? See what you like? Along with new nights, we bid a fond farewell to a popular drag night. Vote for your favorites places, people, businesses and nightlife stuff in our annual Besties Readers Survey!
This year marks the 10th annual Bay Area Reporter readers' poll, the Besties, and voting begins Thursday, January 30.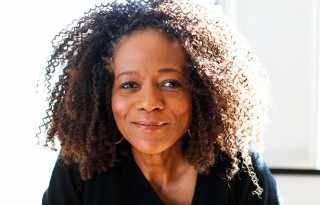 Jazz chanteuse Paula West will perform the first of nine shows at Feinstein's At the Nikko beginning February 6. The fact that her run at Feinstein's is stretched out over an extended period is a tribute to West's popularity with audiences.
A little dance, a little drag, Get out, have fun. Don't make us nag.
Viewing 1 thru 12 of 547 Stories