Samantha Sidley cuts to the chase in her just released single "I Like Girls." The song's video begins with a tight close-up of her face. "I like girls!" she proclaims, before she starts singing.
Viewing 1 thru 12 of 60 Stories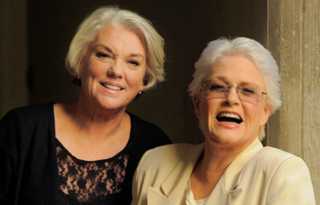 On Sunday, August 18, Tyne Daly and Sharon Gless, stars of the iconic 1980s police show Cagney and Lacey, will reunite onstage at the Herbst Theater for Help Is On The Way 25, a concert and gala which will raise money for two good causes.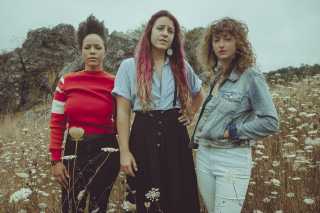 The annual huge outdoor, multi-stage music festival includes headliner Paul Simon, plus food, drinks, comedy, all in lovely Golden Gate Park. Here are a few select, lesser-known bands and events, including a few queer notables.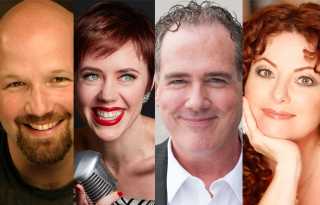 On August 9 and 10, a tribute to a trio of musical films makes a cabaret debut when Feinstein's at The Nikko presents 'A Star Is Born: The Concert,' a show which will offer live performances of songs from three versions of the story.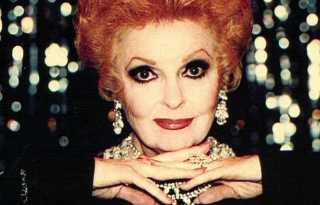 Carole Cook, the veteran actress who toured Australia as Dolly Levi, who played "everything from Medea to Mame," returns for her twenty-fifth performance at the REAF Help is on the Way benefit concert, August 18 at the Herbst Theatre.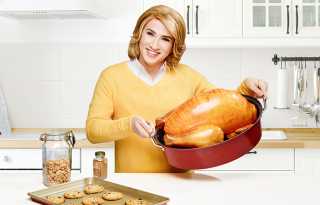 Comic actor Ryan Raftery's one-man musical, 'The Rise and Fall (and Rise) of Martha Stewart' brings recipes and song parodies to Feinstein's.
He's made ice cream trucks and lace-pastel shorts sexy, he saw Beyoncé at Burger King, and now hip-hop gay hunk Cazwell returns to Oasis on Friday July 5 to simply say, "I Love You."
San Francisco Pride took over Market Street and Civic Center on June 29 and 30, with the annual parade that included politicians, protestors, and thousands more.
There's a feeling of celebration around the return cello-vocal duo, husbands Branden James and James Clark., for this year's Pride. They'll play Friday and Saturday night shows at Feinstein's at the Nikko, and bring a new style to favorite songs.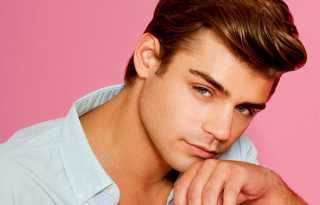 "It's the worst thing to watch someone jerking off their ego on stage," says actor Garrett Clayton, discussing how he came up with his non-jerky shared debut cabaret act which he brings to Feinstein's at the Nikko on June 21 and 22.
On June 7, Queer folk punk girl band Polythene Pam will be throwing a party at The Lost Church. With song titles like "Middle Age Transexual Theme Song" and "Invertible Penis," you know that you're in for something a little bit different.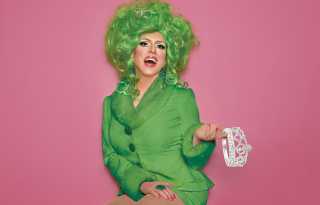 New York drag queen extraordinaire Hedda Lettuce brings her appropriately titled show, Hedda Lettuce: Gives Great Hedda to Oasis on Friday and Saturday, April 19 and 20.
Brent Barrett, known for his performances in 'The Phantom of the Opera,' has not named his solo cabaret show after the half-masked man's signature number "The Music of the Night." Instead, it's called "Night Songs."
Viewing 1 thru 12 of 60 Stories