Straight Colin Firth is playing gay again, in Harry Macqueen's 'Supernova,' and given his empathetic role, with Stanley Tucci as his husband, this time could potentially snag his second Oscar.
Viewing 1 thru 12 of 12194 Stories
'Chickaboom!, the 2020 album by Tami Neilson, the self-described "hot rockin' lady of country, rockabilly and soul," Reigning queen of hip-hop soul Mary J. Blige's new remixes and other women musicians are bringing new and classic sounds.
No one who's lived in Richmond, Virginia during the past fifty years will ever forget Dirtwoman. Donnie Corker was a colorful, counter-culture drag character in a town that is filled with counterculture eccentrics.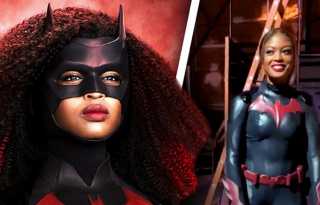 GLAAD's report on LGBT representation on TV shows isn't great news, but some show's new seasons bring us a bi Batwoman, Zoey's singing gay pals and Dan Levy hosting 'SNL.'
The touring concert 'Violins of Hope' brought a collection of instruments retrieved and restored from the Holocaust, to Northern California a year ago. One of the most memorable concerts in the triumphant tour is now available as a download and CD.
Noted radical social thinker and Columbia gender studies professor Jack Halberstam's reputation precedes him, and his new creative exploration of desire reinforces his thought process behind how human sexuality becomes attracted to everything "wild."
The short film 'Hazte Sentir (Make Yourself Heard)' documents a moment in the lives of LGBT refugees in Manaus, the largest city in Brazil's Amazonas state. Cineola and Frameline share the collaborative film free online.
As Americans and people over the world heaved a heavy sigh of relief and joy with the Inauguration of President Joe Biden and Vice President Kamala Harris, one young poet stood out for her artistic contribution.
Author and filmmaker Jesús Canchola Sánchez's new bilingual children's book 'Pepito Has a Doll' challenges stereotypes about masculinity in teen boys.
San Franciscans have had rare opportunities to catch exciting new shows performed in London and New York without traveling, even as nearby as Petaluma, where the gay-themed 'The Absolute Brightness of Leonard Pelkey' will stream for online audiences.
Enjoy new music for the new year in a wide range of genres from LGBT artists young and older, including Fredo Viola, Tret Fure, Jay Thomas, Another Sky and Alex The Astronaut.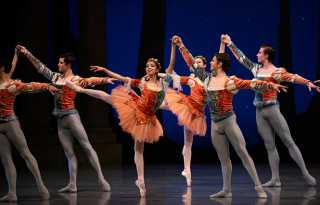 San Francisco Ballet's recent online preview concert showcased newly commissioned dance films as well as previously recorded classic works in four new online programs for 2021.
Graham Kolbeins' new documentary 'Queer Japan' is a colorful and sometimes dizzying portrait of LGBT life in several major Japanese cities, starting with Tokyo.
Viewing 1 thru 12 of 12194 Stories