While the COVID-19 vaccine rollout remains uneven in California, it's a relief that most people over the age of 65 can now make an appointment — that is if sites have the vaccine and are open.
Viewing 1 thru 12 of 1835 Stories
America's longest continuously-published and highest weekly circulation LGBTQ newspaper will celebrate its historic 50th anniversary edition to be published on April 1. Advertising space reservations for this special issue are now being accepted.
Last month, I asked my representative on the Board of Supervisors, Dean Preston, to make it easier to build new housing in our city.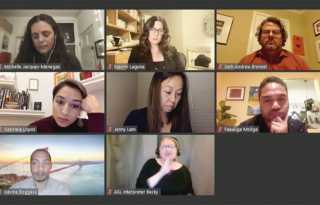 The San Francisco Board of Education made a mockery of diversity, even as members have the right intentions.
On February 9, the 25th anniversary of my first date with my husband, the San Francisco Board of Education considered my nomination to join the volunteer Parent Advisory Council.
During his first visit to the State Department February 4, President Joe Biden wasted no time in making clear that global LGBTQI+ rights would be front and center of his foreign policy agenda.
When I was a little girl, there was no Black History Month.
So far, Governor Gavin Newsom's administration has largely failed to manage a comprehensive COVID vaccination effort for California.
I had to create my mirror and now it is an international reflection as a Black disabled person.
It may be premature to declare President Joe Biden's executive order repealing former President Donald Trump's odious transgender military ban a "victory," as some news outlets have reported
Viewing 1 thru 12 of 1835 Stories