Here are the Bay Area Reporter's recommendations for the California propositions on the November 3 ballot.
Viewing 1 thru 12 of 1770 Stories
The Black Lives Matter movement has brought forward what could be considered one of the most important social discussions in a generation.
The Castro Merchants, the organization of neighborhood businesses which oversees the iconic rainbow flag flying at Castro and Market streets, should consider installing a more inclusive version of the global symbol of LGBTQ rights.
The survival of people dealing with life-threatening illnesses such as HIV/AIDS often depends on affordable access to prescription medications.
It's been a stark four months of mostly sheltering in place for the city — and the rest of the Bay Area — but there are signs that the Castro is coming back to life.
In its June 15, decision holding that Title VII of the Federal Civil Rights Act of 1964 prohibits discrimination against LGBT people, two conservative court members pulled the court away from from the brink of issuing another Dred Scott decision.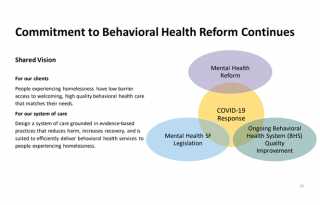 Recently we published articles about a man likely suffering from mental illness or substance abuse who has allegedly harassed — and in some cases caused injury to — numerous people in the Castro.
The United States is home to more than one million gay veterans, most of whom served under the radar.
I had known Harry Britt since 1977, when he was president of the Harvey Milk LGBTQ Democratic Club (then San Francisco Gay Democratic Club).
President Donald Trump's effort to silence Dr. Anthony Fauci is dangerous for public health.
In the Bay Area, while many people appear to be using face coverings when outside of their homes, there are still too many who aren't wearing them.
Viewing 1 thru 12 of 1770 Stories