Here are the Bay Area Reporter's recommendations for the California propositions on the November 3 ballot.
Viewing 1 thru 12 of 901 Stories
The Castro Merchants, the organization of neighborhood businesses which oversees the iconic rainbow flag flying at Castro and Market streets, should consider installing a more inclusive version of the global symbol of LGBTQ rights.
It's been a stark four months of mostly sheltering in place for the city — and the rest of the Bay Area — but there are signs that the Castro is coming back to life.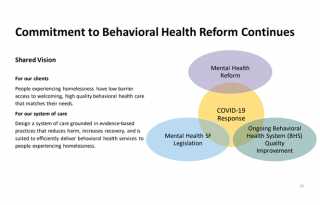 Recently we published articles about a man likely suffering from mental illness or substance abuse who has allegedly harassed — and in some cases caused injury to — numerous people in the Castro.
President Donald Trump's effort to silence Dr. Anthony Fauci is dangerous for public health.
In the Bay Area, while many people appear to be using face coverings when outside of their homes, there are still too many who aren't wearing them.
Based on recent incidents, San Francisco Police Chief William Scott should reassign Captain Gaetano Caltagirone of Mission Station and appoint a new leader. Recent incidents call into question Caltagirone's commitment to the LGBTQ community.
Congratulations to LGBTQ advocates, allies, and elected leaders in San Mateo and Contra Costa counties for achieving countywide sweeps of Pride observances for the first time this June.
After decades of fighting for the elusive goal of federal employment protections for all LGBT people, Monday's U.S. Supreme Court ruling in favor of LGBT workers is monumental.
A San Francisco Police officer who identifies as nonbinary reportedly was sent home last week after he was reprimanded for wearing earrings while on-duty.
Back in 2010, a video recording was made of the San Francisco federal trial that decided the constitutionality of Proposition 8, the same-sex marriage ban approved by California voters in 2008.
Viewing 1 thru 12 of 901 Stories