Here are the Bay Area Reporter's election endorsements. Links go to editorials.
Viewing 1 thru 12 of 915 Stories
This week California Governor Gavin Newsom announced that he had created a scientific safety review workgroup to advise the state on COVID-19 vaccines.
The final presidential debate set for October 22 must include at least one question about LGBTQ issues, especially since President Donald Trump has spent his entire term rolling back our rights and attempting to make us invisible.
Our final endorsements are for the District 3 Oakland City Council race and one of the City Council seats in Pinole.
There are a bevy of LGBTQ candidates seeking office in the November 3 election.
We often find at least some San Francisco props worth rejecting, but not this year.
In an unprecedented move, all 12 LGBTQ newspapers belonging to the National LGBT Media Association have endorsed Joe Biden and Kamala Harris ahead of the November 3 election.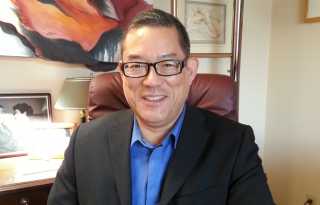 In a continuing effort to receive support from readers, the Bay Area Reporter has launched its membership program.
The Bay Area Reporter is making the following recommendations in this year's San Francisco Board of Supervisors races.
Bevan Dufty is exactly the type of public official BART needs: a "nuts and bolts" director, as he described himself in his Bay Area Reporter candidate questionnaire.
The East Bay has several races in which LGBTQ candidates are running. Questionnaires were sent to the out candidates we are aware of, and are making the following endorsements based on the candidates' responses.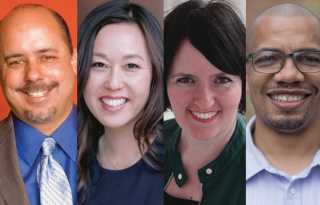 There are four seats up for election in November for members of the San Francisco Board of Education.
City College of San Francisco perseveres, despite setbacks and leadership changes, and is needed now more than ever.
Viewing 1 thru 12 of 915 Stories