Two weeks ago we editorialized that LGBTQ nonprofits should be transparent with the community when navigating bad news. Today, two such organizations demonstrate how a lack of transparency feeds a crisis, leaving plenty of unanswered questions.
Viewing 1 thru 12 of 750 Stories
We were puzzled by the discovery a couple of months ago that Equality California, the statewide LGBT advocacy group, was planning to honor San Francisco International Airport at its Equality Awards gala in the city in May.
Here's a pro tip for all LGBTQ nonprofits: If you're going to lay off a majority of a department's staff without concurrently issuing a formal explanation about why this is happening, don't be surprised when you get press inquiries.
San Francisco Public Defender Jeff Adachi's unexpected death last week leaves a huge void in city politics and the criminal justice system.
The decision by the state Department of Motor Vehicles to reject a gay man's "LTHR DDY" — short for leather daddy — vanity plate for his motorcycle reeks of homophobia, as state Senator Scott Wiener (D-San Francisco) wrote out in a sharply worded letter.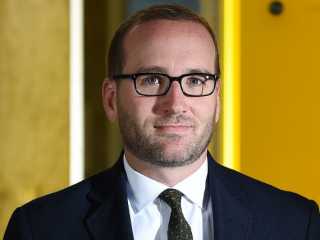 LGBTQ nonprofits looking for new leaders should be proactive in soliciting candidates who are women, trans, people of color, or a combination of those.
Last week, Mayor London Breed outlined how she would like to spend the $185 million windfall that the city became aware of a few months ago: for homelessness, behavioral health, and affordable housing services.
Viewing 1 thru 12 of 750 Stories