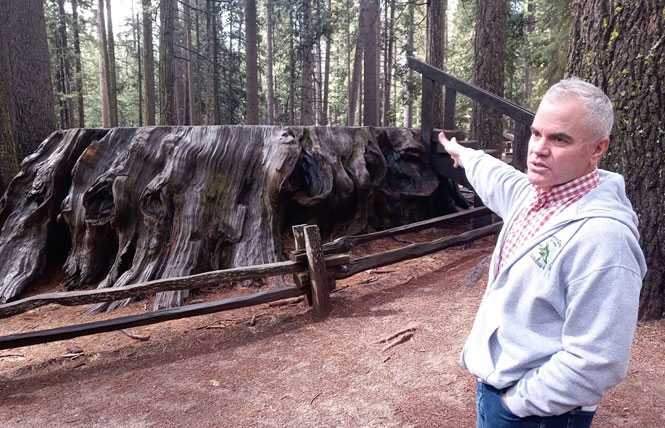 Calaveras County in the Sierra Nevada foothills is a popular destination for people from the Bay Area who want to spend time in a quaint, rural setting.
Viewing 1 thru 12 of 78 Stories
New York City felt like it was almost its bustling self again as I walked through the streets enjoying the warm spring weather during a recent trip.
My girlfriend and I escape to Sonoma County often for romantic weekends because it just has that je ne sais quoi — a beauty that anyone can embrace — and the locals warmly welcome visitors.
Palm Springs is gearing up for a busy fall with a number of events this autumn. Neighboring Cathedral City also offers dining, nightlife, and stylish accommodations in the desert.
Summer is right around the corner and with the state set to reopen June 15, barring changes in the COVID pandemic, California residents can check out many attractions closer to home.
In a continuing effort to receive support from readers, the Bay Area Reporter has launched its membership program.
Thank you very much, it has been both humbling and encouraging receiving your generous support when so many are also in need of help. So far, we have raised just over $25,000 and are just 15% away from reaching our goal of $30,000.
San Francisco is one of 11 US cities that is fortunate to have a legacy LGBT publication by us, for us, and about us. Help preserve the BAR as an historic and important community institution for the future.
Reno continues to shake off its Wild West image as it evolves into Nevada's cosmopolitan northern city, but it still has its edgy, small-town feel.
This year marks the 10th annual Bay Area Reporter readers' poll, the Besties, and voting begins Thursday, January 30.
If you want to avoid crowds and save big on airfare, one of the slowest times of the year in Palm Springs is coming up.
It's no wonder that Italy has romanced and captured the imagination of writers and travelers.
My husband and I kept seeing Portugal listed as one of "the places to visit in 2019." The Spartacus Gay Travel Index rated it as tied with Sweden and Canada for the world's most friendly LGBTQ destination. It's full of colorful and ancient buildings.
Viewing 1 thru 12 of 78 Stories