If you want to avoid crowds and save big on airfare, one of the slowest times of the year in Palm Springs is coming up.
Viewing 1 thru 12 of 68 Stories
It's no wonder that Italy has romanced and captured the imagination of writers and travelers.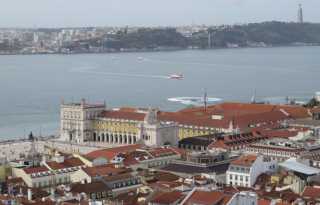 My husband and I kept seeing Portugal listed as one of "the places to visit in 2019." The Spartacus Gay Travel Index rated it as tied with Sweden and Canada for the world's most friendly LGBTQ destination. It's full of colorful and ancient buildings.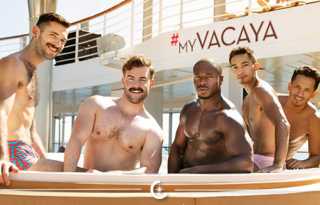 As I crossed the gangway to board the Celebrity Cruises' Summit for VACAYA's maiden voyage this summer, the Scissor Sisters serenading over the speakers reassured me that "a kiki is a party for calming all your nerves."
Play on a warm beach. Dive into the Pacific without a wetsuit. Explore an exotic and mostly uninhabited island without flying to Hawaii. My husband and I did all that and more on a Southern California road trip.
If you are on a tight travel budget, the best time to visit Puerto Vallarta, Mexico, is right now. Anytime you can get an airfare under $400 from the Bay Area you are doing well, and right now, round-trip fares for fall flights to Puerto Vallarta are as l
Sonoma is one of my favorite getaways anytime of the year, but in the fall, wine country truly comes alive with the harvest and crush season.
I felt like I went back in time, not just to an era of royalty, but also the gritty punk scene of the 1980s and early 1990s New York during a recent trip to Prague.
Welcome to the Bay Area Reporter's special Pride section. Stories are headlined with "Pride 2019."
While San Francisco celebrates Pride this weekend, Boston's celebration was Saturday, June 8, with a parade starting in Copley Square, through the gay-popular South End, before ending up at Boston City Hall.
Rome is famous for its grand public architecture, like the greatest amphitheater ever built, the largest church in the world, and a Baroque fountain big enough to jump in.
Rainbow flags and banners will fill Vienna's Ringstrasse as more than 200,000 people are expected to parade through the Imperial City's main boulevard to its Town Hall for EuroPride in June.
Hollywood's best-known landmark wouldn't have happened if it weren't for a closeted gay man from San Francisco.
Viewing 1 thru 12 of 68 Stories