Two men were threatened with battery in two incidents Monday, October 14, by people wearing masks, just blocks from the Castro.
Viewing 1 thru 12 of 371 Stories
Daphne Dorman, a transgender comedian and activist who gained national prominence after being referenced by Dave Chappelle in his controversial Netflix special, died by suicide October 11, according to media outlets and San Francisco officials.
Governor Gavin Newsom signed two bills into law on Saturday that will provide teacher and school staff training to combat bullying and have hospitals disclose how many of their contracts are awarded to LGBT-owned businesses.
There won't be a rematch in next year's race for an East Bay Assembly seat.
Our national correspondent provides an analysis of the recent LGBTQ town hall for Democratic presidential candidates.
After a historic hearing before the U.S. Supreme Court, LGBT legal advocates voiced optimism that a majority of the justices would rule in favor of LGBT workplace protections.
Ghost Ship master tenant Derick Almena told the Bay Area Reporter this week that he is optimistic that many more witnesses favorable to his defense will come forward in a new trial that is scheduled to begin next spring.
Many are happy to stand in line for what they serve at Starbucks — but the global coffee conglomerate has left LGBT media standing at the altar.
As part of our LGBTQ History Month coverage, Philadelphia Gay News, our partner publication, interviewed gay Democratic presidential candidate Pete Buttigieg.
Starting next summer Californians will be able to obtain a two-month supply of an HIV prevention medicine known as PrEP from their local pharmacy without having a prescription from their primary care doctor.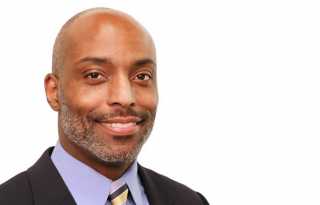 Equality California, the statewide LGBT advocacy organization, has crossed state lines into Nevada in order to help elect more LGBT people into public office in the Silver State and enact LGBT legislation at its statehouse in Carson City.
San Francisco Mayor London Breed Friday named Suzy Loftus, a candidate for district attorney, to be acting DA in the wake of George Gascón's sudden resignation.
A property in San Francisco's Japantown that has ties to the early LGBT rights movement is a step closer to receiving federal historic status.
Viewing 1 thru 12 of 371 Stories