The U.S. Supreme Court announced Friday, September 18, that Associate Justice Ruth Bader Ginsburg has died. She was 87.
Viewing 1 thru 12 of 835 Stories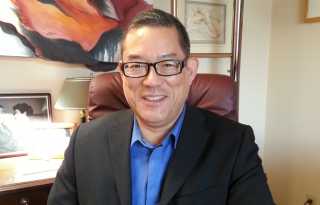 In a continuing effort to receive support from readers, the Bay Area Reporter has launched its membership program.
StoryCenter will offer online writing workshops beginning next week; LGBT Asylum Project has a virtual town hall with an SF ADA on hate crimes and queer immigrants. The events are free.
Same-sex couples are increasingly raising children and are out-earning straight couples, according to new data released Thursday by the U.S. Census Bureau. But poverty remains a key concern for many LGBTQ couples in America.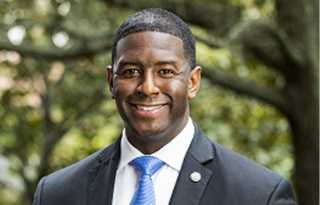 Andrew Gillum, a Florida Democrat who after a narrow loss in a 2018 gubernatorial run was engulfed in a scandal after being found in a hotel room with drugs and a male sex worker, has come out as bisexual.
Transgender incarcerated individuals and advocates are urging California Governor Gavin Newsom to sign into law legislation that would allow transgender inmates to be housed with others of the same gender.
A publicly funded social equity kitchen to support people of color who want to enter the infused cannabis market was announced Tuesday by lesbian Amber E. Senter, CEO of the Oakland-based cannabis company, Breeze Distro.
The queer-owned bar El Rio in San Francisco's Mission district is receiving financial help from the cable network Showtime and national LGBTQ advocacy organization the Human Rights Campaign to keep its doors open.
Public health experts discussed how nationwide trends of gonorrhea, chlamydia, and syphilis testing and diagnosis have been affected by the COVID-19 pandemic at a virtual roundtable as part of the 2020 STD Prevention Conference September 14.
Everyone loves to win, but two gay Bay Area bridge players are paying the price for flaunting the rules, drawing a suspension from a national watchdog group that bars them from playing at games sponsored by local clubs, including the Castro's Quick Tricks
Since President Bill Clinton's time in office during the 1990s, the LGBTQ Victory Fund has worked on seeing qualified LGBTQ applicants be hired by the administration of every occupant of the White House, whether they were Democrats or Republicans.
Governor Gavin Newsom late Friday signed into law a controversial bill that ends discriminatory treatment of LGBTQ young adults faced with registering as sex offenders.
Six months after being ordered to close their doors due to the novel coronavirus outbreak, gyms, barbershops, nail salons, and other personal service businesses in San Francisco will be able to open for indoor service Monday.
Viewing 1 thru 12 of 835 Stories