'INSIDE PRIDE', the official magazine of San Francisco Pride is now accepting space reservations.
Viewing 1 thru 12 of 160 Stories
In a decision that undermines LGBTQ teachers at religious schools, the U.S. Supreme Court has affirmed for Catholic schools an expansive ministerial exemption in hiring practices under civil rights law.
San Francisco District Attorney Chesa Boudin joined the top prosecutors in Philadelphia and Boston, along with two civil rights advocates, to announce the formation of truth, justice, and reconciliation commissions in all three cities in a Zoom call.
The U.S. Supreme Court on Monday ruled that a federal law requiring foreign affiliates of U.S. AIDS prevention groups to express public opposition to prostitution is constitutional.
The U.S. Supreme Court's ruling this week on workplace protections for LGBTs may force President Donald Trump to retreat on much of his administration's anti-LGBTQ policies.
In what is perhaps the most stunning U.S. Supreme Court victory in history for LGBT people, the nation's highest court has voted 6-3 that a federal law barring discrimination on the basis of "sex" also prohibits discrimination based on sexual orientation
Disregarding pleas from transgender advocates, the Trump administration made final on Friday a rule enabling health care providers to refuse care to transgender people, including gender reassignment surgery.
Lesbian athletes Billie Jean King and Megan Rapinoe are calling on the NCAA to move a major basketball competition from Idaho in the wake of the state enacting a law barring transgender girls from playing in school sports.
A new study will provide free family support services to Hispanic and/or Latino LGBTQ youth to determine which strategies will increase family acceptance and reduce the risks stemming from rejection, such as suicide.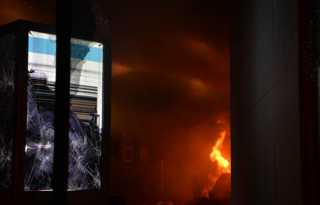 The offices of the LGBTQ labor group Pride At Work were not damaged by a fire at the AFL-CIO building near the White House that was started Sunday night (May 31) by looters who broke away from demonstrators protesting the death of George Floyd.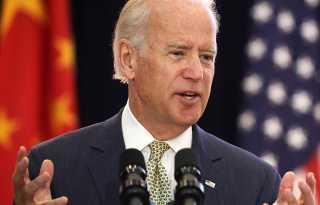 Presumptive Democratic presidential nominee former vice president Joe Biden celebrated Monday as the start of Pride Month, while President Donald Trump faced criticism for again failing to recognize the annual LGBT celebration.
The federal government and foster care agencies are taking divergent paths in the area of recognizing the LGBTQ identities of foster youth.
In response to the latest racial violence and killings of transgender people across the country, leaders of 75 LGBTQ advocacy groups in the U.S. issued a joint statement Friday recommitting themselves and their organizations to addressing racism.
Viewing 1 thru 12 of 160 Stories