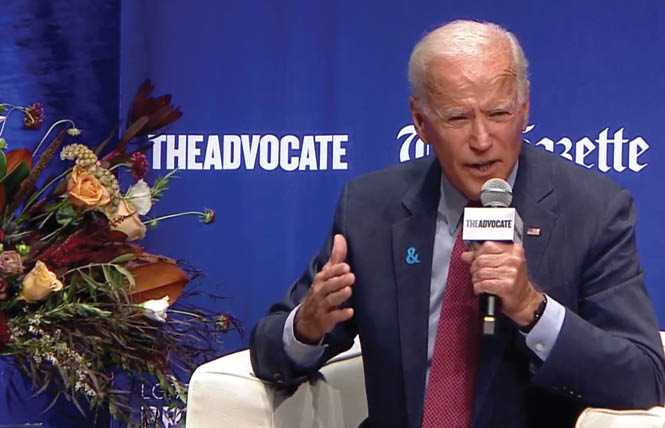 Several Democratic candidates seemed to throw President Barack Obama under the metaphorical bus Friday night, as they sought to illustrate how they didn't take as long as other Democrats to "evolve" on LGBT issues.
Viewing 1 thru 12 of 90 Stories
The Arizona Supreme Court September 16 ruled that a business can — under certain circumstances — cite the business owner's religious beliefs to claim an exemption from a city human rights ordinance.
LGBT voters: Mark your calendars. Over the next month, there will be four Democratic presidential candidate forums — two of them devoted exclusively to LGBT issues.
This may not be a surprise, but it is news: Gay presidential candidate Pete Buttigieg has outraised his Democratic competitors in most heavily LGBT neighborhoods around the country.
Log Cabin Republicans, the national gay Republican group, made a big splash August 15 when it published an opinion piece in the Washington Post announcing its decision to endorse President Donald Trump for re-election.
Gay South Bend, Indiana Mayor Pete Buttigieg was polling fifth out of 24 candidates going into the second round of Democratic presidential debates last week, and he was polling fifth coming out of those forums.
The U.S. Senate last week confirmed lesbian magistrate Mary Rowland to a U.S. district court judgeship in Illinois.
Former U.S. Supreme Court Justice John Paul Stevens, who was buried in Arlington National Cemetery this week, was one of the first members of the nation's highest court to express support for LGBT people.
Senator Kamala Harris told a sold out Alice B. Toklas LGBT Democratic Club Pride breakfast audience Sunday that she will "prosecute the case against four more years of Donald Trump."
The first round of Democratic presidential debates appears to have put Senator Kamala Harris of California near the top of the 24-candidate heap.
New York City celebrated the 50th anniversary of the Stonewall riots with a 12 and a half hour parade that included a stop at the famous gay bar that started it all.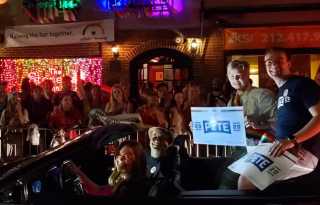 Chasten Buttigieg fills in for husband Pete Buttigieg during Stonewall 50 march in New York City.
Senator Kamala Harris (D-California) last week introduced legislation that would expand access to PrEP by requiring public and private health insurers to cover it and funding a grant program for uninsured individuals.
Viewing 1 thru 12 of 90 Stories