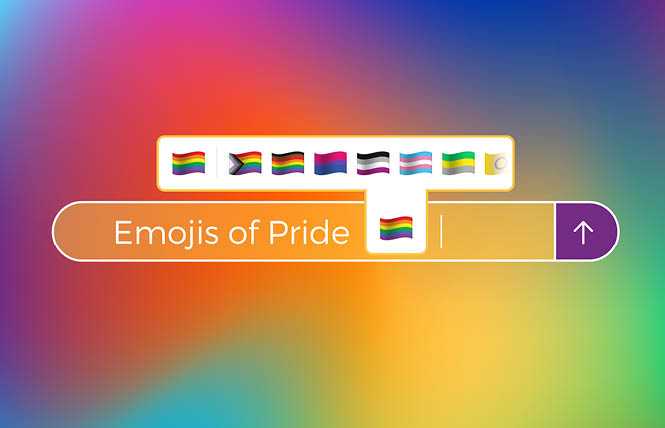 A new campaign aims to bring a plethora of Pride flag emoji to the keyboards of smartphones and other devices.
Viewing 1 thru 12 of 271 Stories
The U.S. Supreme Court ruled Thursday that a city cannot discriminate against a contractor when they claim a religious belief.
LGBTQ groups are applauding the U.S. Department of Education's decision to interpret the Civil Rights Act's Title IX to protect students from discrimination on the basis of their sexual orientation or gender identity.
With 2021 proving to be a record year for anti-transgender legislation in statehouses across the country, activists in Montana are trying to change perceptions on the ground in the wake of three of those bills becoming law.
Six organizations are launching a national study on how COVID-19 impacted the LGBTQ community.
A new web-based app will make it easier for Black LGBTQ people to find safer spaces.
GLAAD recently announced the findings of its first-ever index of LGBTQ user safety on social media, determining that Facebook, Twitter, Instagram, TikTok, and YouTube are "effectively unsafe" due to harassment and misinformation of the queer community.
Medical professionals and others are urging the entire 6th U.S. Circuit Court of Appeals to reconsider a panel's decision that a university professor can misgender trans students.
While President Joe Biden's campaign seemed to some like a throwback to a bygone era, his first 100 days in office have shown that he aspires to be a transformational leader — and can be, if he is pushed enough.
President Joe Biden urged Congress to pass the Equality Act and told transgender youth that he has their back during his first speech before a joint session of Congress.
As more Republican-controlled statehouses across the U.S. adopt anti-LGBTQ laws, the number of states California bans taxpayer-funded travel to should continue to increase
The Biden administration announced on Thursday that it has formally withdrawn a rule proposed in the Trump era by the Department of Housing & Urban Development that would have allowed taxpayer-funded homeless shelters to turn away transgender people.
A case to be argued before the U.S. Supreme Court April 28 presents one of those rare instances in which different LGBTQ groups are on opposite sides.
Viewing 1 thru 12 of 271 Stories