LGBTQ organizations and San Francisco officials reacted Tuesday to the trio of guilty verdicts in the trial of former Minneapolis police officer Derek Chauvin in the murder of George Floyd.
Viewing 1 thru 12 of 258 Stories
Bad Lemon, a group of musicians, singers, and producers, came out with its first single last month — a "fight song" for queer youth experiencing bullying.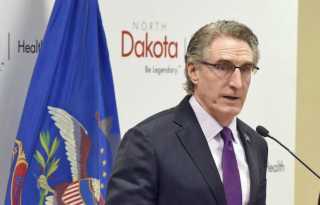 North Dakota is set for addition to the list of states California bans state-funded travel to now that lawmakers in the Peace Garden State have adopted anti-LGBTQ legislation.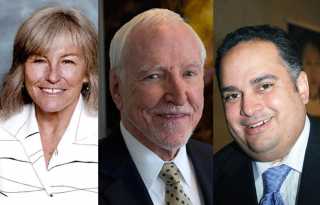 A number of Californians are among the inaugural class being inducted into the LGBTQ Hall of Fame May 2 by the LGBTQ Victory Institute.
In a memorandum coinciding with the trans visibility day March 31, Secretary of Defense Lloyd Austin announced new departmental policies "governing open service of transgender individuals in the military."
Nearly a year after Idaho adopted anti-transgender legislation, landing the Gem State on both San Francisco's and California's banned travel lists for their employees, Arkansas now faces the same ignominious fate.
Dr. Rachel Levine made history on Wednesday by becoming the first openly transgender person to obtain Senate confirmation as a presidential appointee.
Updated: Days after advocates held rallies in San Francisco and elsewhere call for the release of trans people in federal immigration custody, one woman was let out March 25.
The Senate Judiciary Committee held the first-ever hearing in that body on the Equality Act Wednesday.
Distribution of a third vaccine to combat COVID-19 has begun across the country, following federal authorization last week.
The National LGBTQ Task Force is starting its third annual sex-ed leadership project this week to help teach advocates at the local level how to push for policy changes.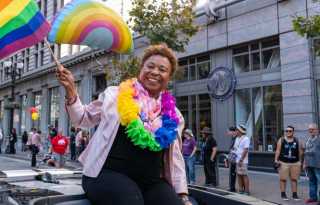 As Black History Month draws to a close, Congresswoman Barbara Lee on Friday introduced a resolution honoring the contributions of Black LGBTQ+ people.
The U.S. House of Representatives on Thursday approved a bill that would add sexual orientation and gender identity to the Civil Rights Act of 1964.
Viewing 1 thru 12 of 258 Stories