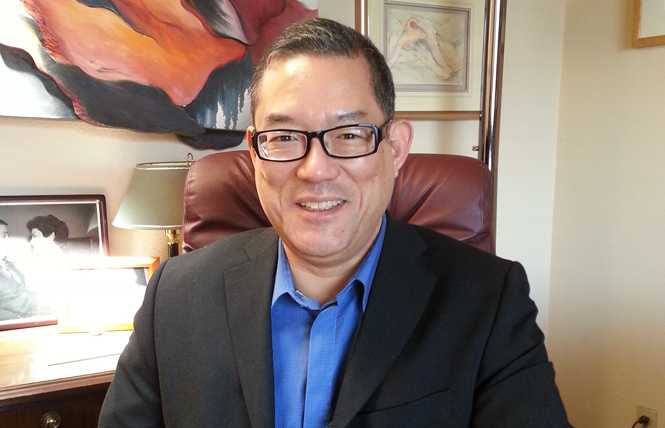 In a continuing effort to receive support from readers, the Bay Area Reporter has launched its membership program.
Viewing 1 thru 12 of 194 Stories
In the 2014 PlayStation 4 game "Dragon Age: Inquisition," Dorian is a powerful wizard who helps the main character save the world from a demon army.
On Saturday, April 11, 1953, nearly 70 gay men packed into a small four-room house at 2117 South 19th Street in Waco, Texas, about 10 blocks from Baylor University.
More than halfway into the first general election debate Tuesday, President Donald Trump could not denounce white supremacy when explicitly asked by moderator Chris Wallace.
Tom Elliott, who was recently elected chair of the board of directors for Campus Pride, told the Bay Area Reporter that one of the challenges he and the organization face is connecting queer students now that many are away from their physical campuses.
President Donald Trump announced Saturday (September 26) his nominee to replace U.S. Supreme Court Justice Ruth Bader Ginsburg and, as expected, it is a jurist LGBTQ groups are expected to vehemently oppose.
The flag-draped coffin of the late Supreme Court Justice Ruth Bader Ginsburg arrived at the U.S. Capitol Friday.
In an unprecedented move, all 12 LGBTQ newspapers belonging to the National LGBT Media Association have endorsed Joe Biden and Kamala Harris ahead of the November 3 election.
LGBTQ veterans' groups are blasting new instructions from the United States Department of Defense regarding military service by transgender people.
The U.S. Supreme Court announced Friday, September 18, that Associate Justice Ruth Bader Ginsburg has died. She was 87.
A class action complaint against Grindr for alleged privacy violations may not be able to proceed in traditional court, an attorney for the complainant told the Bay Area Reporter September 17.
Same-sex couples are increasingly raising children and are out-earning straight couples, according to new data released Thursday by the U.S. Census Bureau. But poverty remains a key concern for many LGBTQ couples in America.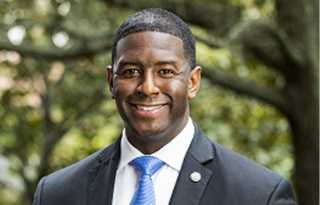 Andrew Gillum, a Florida Democrat who after a narrow loss in a 2018 gubernatorial run was engulfed in a scandal after being found in a hotel room with drugs and a male sex worker, has come out as bisexual.
Viewing 1 thru 12 of 194 Stories