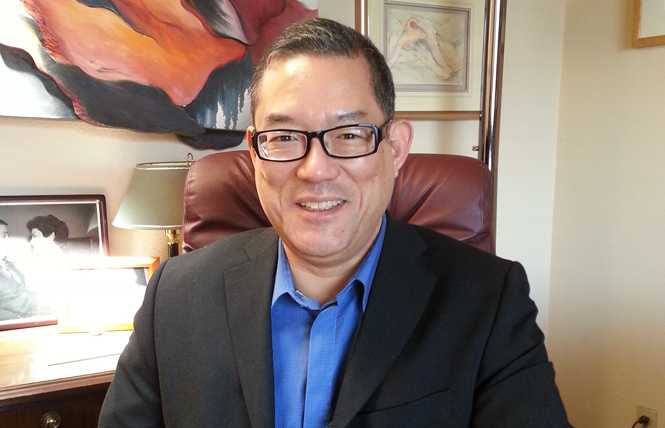 In a continuing effort to receive support from readers, the Bay Area Reporter has launched its membership program.
Viewing 1 thru 12 of 78 Stories
On October 5, Monica Roberts died at home in Houston.
The presidency isn't just about the president.
Over the last few months, "Harry Potter" author JK Rowling as devolved from a beloved children's author to the trans equivalent of reviled anti-gay crusader Anita Bryant.
Allow me a moment to bellyache.
Every so often, I like to step back a bit, and discuss some of the bare basics of being trans.
There really wasn't a lot out there that was aimed at me when I was a young, closeted trans kid growing up in the suburbs.
In 2016, right around this time of year, I wrote about an often-overlooked element of the United States government.
Many years ago, when I was early in my own transition, I was listening to a drive-time talk show on KFI in Los Angeles. The topic at hand was a teacher who had just come out as a trans woman.
Netflix recently released "Disclosure," a documentary created by Sam Feder, Amy Scholder, and Laverne Cox.
LGBTQ people are free, right?
I have been invited to write on what it means to be an San Francisco Pride community grand marshal in a time of COVID-19 and shelter-in-place.
It is such an honor and joy to have been voted as community grand marshal in this 50th year of LGBTQAI+ Pride. What a historical moment for us as we celebrate 50 years of working toward our freedom.
Viewing 1 thru 12 of 78 Stories