Spring has quite sprung and many arts, nightlife and community organizers and producers have emerged from their Zoom caves. Chirp, chirp.
Viewing 1 thru 12 of 701 Stories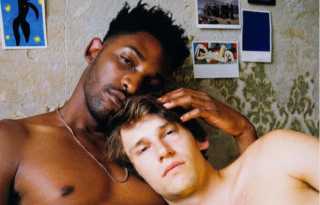 Four fabulous film festivals are rolling out their ticketing plans, with online screening schedules and even some fun drive-in shows. Get the reel deal info on Frameline, OUTshine, Livable Planet and CAAMfest movie events with LGBT content.
Plenty of outdoor and distanced events are worth joining this, week. But you'll pardon our recusal from 4/20, the marijuana party. Now that's legal, it's not so radical, and more like Muffin Monday. Going to bars feels more speakeasy-esque these days.
Taking his art outdoors and on video, the always-innovative Sean Dorsey discussed his new dance works as part of the company's 2021 At-Home Season (April 16-18), and the new series, 'The Lost Art of Dreaming.'
The queer, Black classic that everyone in the LGBTQ community deserves is here. 'The United States v. Billie Holiday,' as a film, is an indictment, instructional guide and spiritual love letter rolled into one.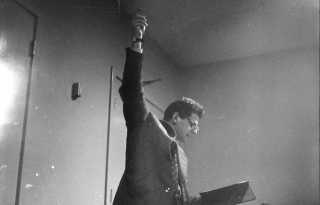 It was the poem that defined a generation. "Howl," Allen Ginsberg's defiantly gay manifesto, and other poems, will be released on audio by Omnivore Recordings on CD, LP, and in multiple streaming and download formats.
On April 22, SF Gay Men's Chorus will present their 15th annual Crescendo: Voices Rising, an online gala with guest-stars LeeAnn Rimes, Jake Shears, Shangela, Rita Moreno and others.
SFFilm is making big changes to accommodate the pandemic for its 64th Annual San Francisco International Film Festival to be held from April 9-18 that will include primarily online streaming and in-person events at the Fort Mason Flix drive-in theater.
As the 1990s approached, films began to offer more positive portrayals of LGBTQ people, often as the loyal best friend, with characters beginning to be more fleshed out, having lives rooted in their sexuality but not necessarily ruled only by it.
As we continue to celebrate the Bay Area Reporter's 50th anniversary, let's look to arts nightlife and community groups that share our collective history. Long-running theater companies and even new online forums span the decades.
In honor of the B.A.R.'s 50th anniversary, let's look back on the past five decades of local leather seen through the lens of the paper, which is admittedly but a smidgen of the entirety of local leather history.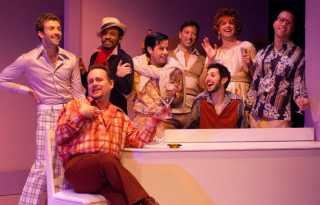 If you search the word "theater" in the archives of the Bay Area Reporter, you'll discover plenty of features and reviews. A few productions with LGBT themes stand out.
It wasn't until the third issue of the 'Bay Area Reporter' in 1971 that the rationale for having a film section was revealed by its first critic. 100s of film reviews since then have catalogued the rise of indie and mainstream cinematic LGBT depiction.
Viewing 1 thru 12 of 701 Stories