Feeling blue? Here's some stuff to do. Nightlife revelry awaits you.
Viewing 1 thru 12 of 196 Stories
The New York dance party Brüt returned to the Bay Area at The Great Northern (119 Utah St.), thanks to Brian Kent Productions. Hotties of all kinds showed up to dance, flirt and enjoy St. Patrick's Day weekend.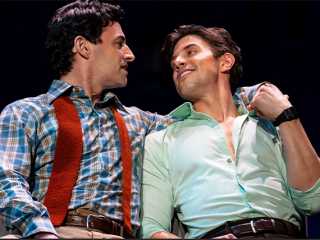 Arts events this week range form classy concerts to visually stunning art exhibits, music of the ages and beyond.
Costumes are encouraged on March 23, when Congregation Shaar Zahav, San Francisco's synagogue for LGBTQ Jews, families and friends, celebrates Purim, a joyous holiday which is Judaism's answer to Halloween.
Books, films, musicals, art exhibits. Choose wisely, or recklessly. Either way, you'll enjoy yourself.
Aguilas El Ambiente, the local organization dedicated to creating a supportive, culturally sensitive environment for gay/bisexual Latinos, hosted a festive Carnival party at the LGBT Center on February 28.
Even after last week's multitude of Leather events, more fun awaits in the San Francisco Bay Area for leather and other kinksters.
Spring into nightlife fun as hunks, punks, drags, kings and DJ queens entertain your every eve.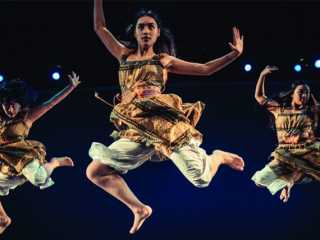 Quality control involves seeing and witnessing great art, so you can share it with others. This week, we've got arts events in quantity and quality.
Cast members from the touring production of the classic musical Hello, Dolly! took to Brava Theater's stage at One Night Only, the latest Richmond/Ermet Aid Foundation fundraiser for local nonprofits.
Are you on the list? The list for fun and fairly fey frivolities? Here are our favorites.
Quality control involves seeing and witnessing great art, so you can share it with others. Dip in to the talent pool.
In like a lion, or out like a lamb (or like an out lion?), march on down to your favorite bar or nightclub for some pre-spring fun.
Viewing 1 thru 12 of 196 Stories