Mid-October, fall is ripe for surprises and scares. But you can still enjoy arts, nightlife and community events online, with several bars, museums and venues cautiously re-opening, too.
Viewing 1 thru 12 of 558 Stories
As a mild sedative to pre-election jitters, why not sing, dance and laugh along at home with arts (Patti Lupone!), nightlife (Rocky Horror!) and community (Lily Tomlin!) events online, including a few pre-Halloween festivities.
On her exceptional second album 'Eno Axis,' the North Carolina-based H.C. McEntire expands on the promise of her first record, delivering ten breathtaking songs on one of the best albums of 2020.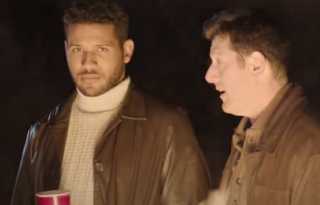 Three new horror films borrow known tropes with varying results. In 'Spiral,' a gay protagonist couple faces off with some creepy neighbors; also, 'Rent-A-Pal,' 'Followed,' and The Boulet Brothers' 'Dragula: Resurrection' are reviewed.
The most unusual new theater season in ages is now officially underway at Bay Area companies. From live-streamed productions to audio adaptations, new and classic plays are finding online audiences.
Nyle DiMarco's new show gives Gallaudet students a deaf reality show, COBRA's futuristic disaster series chills, and 'First Day' introduces a trans teenager to high school life.
In honor of LGBTQ History month, HBO Max has produced a new limited four-episode docudrama series called Equal about the trailblazers and unsung heroes who fought for queer justice and equality in the pre-Stonewall era.
Two years before the Bay Area Reporter premiered, the New York City-based GAY covered politics, arts, civil rights and sexuality with a bold and groovy style. The complete issue collection from 1969 to 1974 is online.
Chanticleer, founded in 1978 in San Francisco and dubbed as "the world's reigning male chorus," is not immune to the disruption engendered by the coronavirus. Yet despite tour cancellations, they continue to evolve and engage fans.
A thoroughly modern comedy of manners, David Leavitt's 'Shelter in Place' is both one of the best novels of the year as well as the most humorous.
Get some creepy clowns and ghoulish gals delivered to your door, or a ghoul-friend's, with the new Screaming Telegrams service.
Time flies when you're having fun, even when you're not. But do make time for arts, community and nightlife events, whether from your phone, computer, or in a few cases, in person (Gasp!).
'The Artist's Wife''s gay writer/director Tom Dolby discusses his new film, as well as his collaborative process in making them.
Viewing 1 thru 12 of 558 Stories