'INSIDE PRIDE', the official magazine of San Francisco Pride is now accepting space reservations.
Viewing 1 thru 12 of 273 Stories
Since Hedwig and the Angry Inch debuted as an edgy Off-Broadway musical in 1998, John Cameron Mitchell has steadily worked on other projects, including a new podcast musical, Anthem: Homonculus, one of two projects he'll attend in the Bay Area.
Lists checked, dates made, crawl pubs, meet ups, cruise pups; whatever, have fun. Then vote for your favorites places, people, businesses and nightlife stuff in our annual Besties Readers Survey!
Best known for his hilarious portrayal of Beverly Leslie, a queenie gay Republican on Will & Grace, funny man Leslie Jordan returns to Feinstein's at the Nikko on February 19 and 20 with Over-Exposed, two evenings of storytelling.
Got a Valentine's Day date? Good for you. Going single? Either way, show some love for your favorite bartenders, gogo artistes, DJs and more by patronizing your fave bars and nightclubs.
Born in South Korea and brought to Illinois by his white adoptive parents as an infant, Joel Kim Booster says, "I literally knew I was gay before I was Asian."
In addition to workshops, play nights and the 15 Association anniversary, you'll find plenty of events in the San Francisco Bay Area for leather and other kinksters.
Chanteuse Veronica Klaus returns to San Francisco for three concerts at the intimate Martuni's lounge with the Tammy Hall Trio. With her style reminiscent of classic jazz singers like Peggy Lee, the shows have an appreciative local fandom.
Like what you see? See what you like? Along with new nights, we bid a fond farewell to a popular drag night. Vote for your favorites places, people, businesses and nightlife stuff in our annual Besties Readers Survey!
With City Hall and Salesforce Tower lit up in 49ers red and gold, hopes were high on February 2 with football fans at Super Bowl viewings across the Bay Area, including the game-filled Detour (2200 Market St.).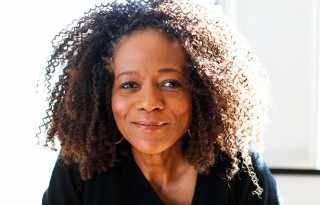 Jazz chanteuse Paula West will perform the first of nine shows at Feinstein's At the Nikko beginning February 6. The fact that her run at Feinstein's is stretched out over an extended period is a tribute to West's popularity with audiences.
To celebrate four decades of glamorous fundraisers, the Academy of Friends welcomes patrons at their annual Oscars-viewing party at a fabulous new location, and with a Ruby Red theme.
Within the radical sex and relationships communities in which I navigate, there are few things that spark my anger more than shaming, which, in kink communities, is far too prevalent.
Viewing 1 thru 12 of 273 Stories