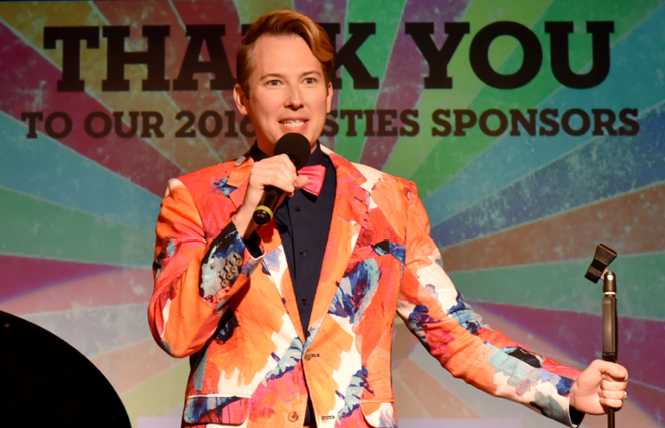 Thank you very much, it has been both humbling and encouraging receiving your generous support when so many are also in need of help. So far, we have raised just over $25,000 and are just 15% away from reaching our goal of $30,000.
Viewing 1 thru 12 of 119 Stories
Dekkoo, the premiere subscription-based streaming service dedicated to gay men, announced its jury-selected winner and audience favorite short films as part of its 'Love & Distance' short film competition.
Arts, nightlife and community events continue online at a Zooming pace. Whether you want a wild drag show or a serene prayer service, as long as there's electricity, you can participate.
Whether you're new to the hilarious camp play, film and series, or a diehard fan, be sure to tune in May 31, when The Del Shores Foundation presents a one-night-only benefit reading of Shore's comedy, 'Sordid Lives.'
With so many arts organizations suffering amid the pandemic, many nonprofits are banding together to get more government support and online patronage, and offer it to artists and other nonprofits.
The Lavender Tube on Christina Applegate's 'Dead to Me' in it second season; Monica Raymund's compelling P-town portrayal in 'Hightown,' plus some uplifting and idiotic media moments.
With the cancellation of in-person events for the popular annual Bay Area Book Festival, online events continue through May and June, including a talk with acclaimed gay author Garth Greenwell.
Music of Remembrance, the Seattle-based arts presenter, shares streaming performances of Jake Heggie's 'For a Look or a Touch' the gay-themed music drama inspired by the true love story of two young men who were doubly targeted in Nazi Germany.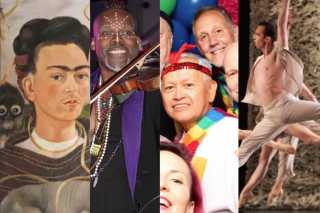 Arts, nightlife and community events offer a wide variety of viewing fun and interactive opportunities.
'Crip Camp: A Disability Revolution' co-directed by Nicole Newnham and James LeBrecht, has been released on Netflix and should be on your must-view quarantine list.
San Francisco Ballet will stream Helgi Tomasson's 'Romeo and Juliet' in two versions that have already opened online and will run for nearly a week.
In another smart move to counter theater closures during the pandemic, Frameline, the producers of the SF International LGBTQ+ Film Festival, announced a four-day virtual mini-festival of film screenings scheduled for June 25 to 28.
Arts, nightlife and community events continue online at a Zooming pace. From fundraisers to e-tip jar talents, we can support each other in many ways.
Viewing 1 thru 12 of 119 Stories