It has been 15 years since the LGBTQ community in San Jose has had out representation on the city's governing body. During that time three gay men and one lesbian have mounted unsuccessful bids to win council seats.
Viewing 1 thru 12 of 635 Stories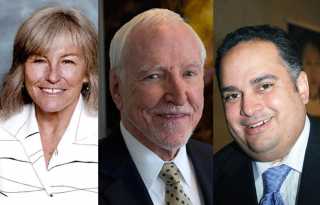 A number of Californians are among the inaugural class being inducted into the LGBTQ Hall of Fame May 2 by the LGBTQ Victory Institute.
In his conversations with potential donors Eric Curry has been referred to as the "underdog" candidate and the less polite "unlikely" candidate running for San Francisco's 12th Congressional District seat covering much of the city.
Equality California has named its managing director, Tony Hoang, as its first Asian American executive director.
A Japantown site has become only the second local historic property related to San Francisco's Japanese community and the fifth having to do with the LGBTQ community to be recognized as a city landmark.
Hours prior to her likely being rejected by the San Francisco Board of Supervisors at its meeting Tuesday, Historic Preservation Commission mayoral appointee Christina Dikas withdrew her nomination.
A massive photographic exhibit detailing the life and political career of the late gay San Francisco Supervisor Harvey Milk that for two years has adorned the San Francisco International Airport terminal named in his honor is being disassembled.
As legislation banning unnecessary medical procedures on intersex youth again stalls in the California Legislature, state lawmakers are advancing a number of bills strengthening protections for transgender and nonbinary individuals.
In a memorandum coinciding with the trans visibility day March 31, Secretary of Defense Lloyd Austin announced new departmental policies "governing open service of transgender individuals in the military."
A California bill to ban medically unnecessary surgeries on intersex children has once again stalled in a state Senate committee. Its backers will now assess whether to try and pass the legislation in 2022.
With the one-year mark until California's June 2022 primary election quickly approaching, focus is already turning to which contests for state Assembly and Senate seats will draw LGBTQ candidates.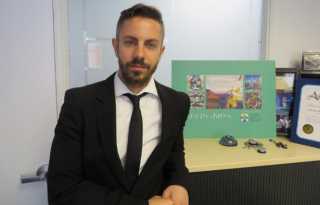 Several programs are providing free services to undocumented immigrants who wish to remain in the U.S. and obtain work permits.
Nearly a year after Idaho adopted anti-transgender legislation, landing the Gem State on both San Francisco's and California's banned travel lists for their employees, Arkansas now faces the same ignominious fate.
Viewing 1 thru 12 of 635 Stories