Santa Clara County is losing another high profile LGBTQ official, as gay deputy county executive David Campos has been hired by San Francisco District Attorney Chesa Boudin to be his office's new chief of staff.
Viewing 1 thru 12 of 526 Stories
Employment issues, health care, and consumer privacy are represented by statewide ballot measures that voters will decide in November.
The Alameda County Democratic Party is backing a number of out East Bay candidates running in the November 3 election, several of whom would make LGBTQ political history should they win their races.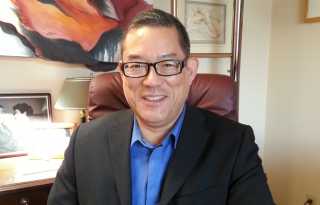 In a continuing effort to receive support from readers, the Bay Area Reporter has launched its membership program.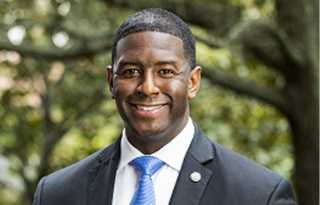 Andrew Gillum, a Florida Democrat who after a narrow loss in a 2018 gubernatorial run was engulfed in a scandal after being found in a hotel room with drugs and a male sex worker, has come out as bisexual.
The Bay Area Reporter is making the following recommendations in this year's San Francisco Board of Supervisors races.
Bevan Dufty is exactly the type of public official BART needs: a "nuts and bolts" director, as he described himself in his Bay Area Reporter candidate questionnaire.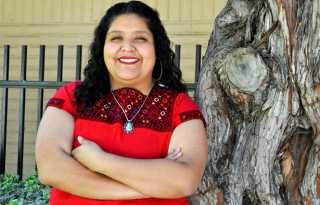 LGBTQ residents of Santa Clara County in 2003 first came together to form the Silicon Valley Stonewall Democrats. The partisan political club ebbed and waned over the years, and largely went silent after the election of Barack Obama as president in 2008.
Housing, one of the most salient issues in California, is a subject of three statewide propositions on the November 3 ballot.
Since President Bill Clinton's time in office during the 1990s, the LGBTQ Victory Fund has worked on seeing qualified LGBTQ applicants be hired by the administration of every occupant of the White House, whether they were Democrats or Republicans.
The two out directors on the board of the regional BART transit agency whose terms expire this year are riding an easy path to reelection on the November 3 ballot.
As a gay Black Redwood City resident prepares to become the first out person to serve on his City Council, a new Democratic club has formed to help elect more LGBTQ people to public office throughout San Mateo County.
California lawmakers have passed a controversial update aimed at preventing LGBTQ teens from having to register as sex offenders. The policy change had led the bill's author to receive death threats.
Viewing 1 thru 12 of 526 Stories