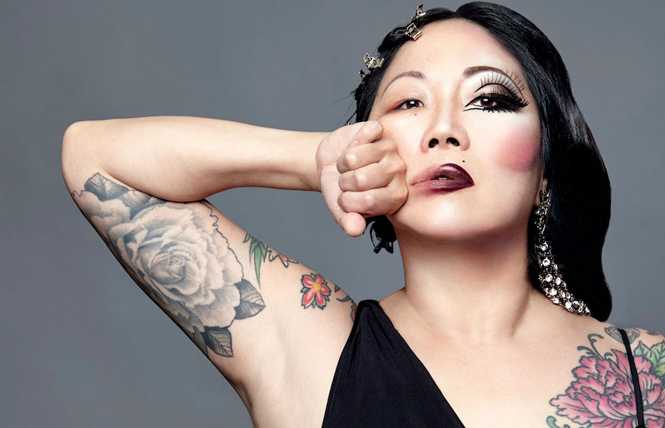 Margaret Cho is a Magenta. "At least I know I have that costume somewhere, so I'll probably be Magenta." The Emmy-nominated, Grammy-nominated stand-up comic and actor will host American Conservatory Theater's fundraiser gala at The Hibernia on Nov 2.
Viewing 1 thru 12 of 51 Stories
The GLBT Historical Society's annual gala took to the skies at the Saleforce Tower's leafy scenic 360-degree 61st-floor event space.
Cast members from the hit CBC series Schitt's Creek, along with other stars, were in attendance at the San Francisco edition of the annual GLAAD Awards.
Cast members from the touring production of Hamilton sang an array of songs themed Protest: Revel with Some Rebels, at the benefit on Sept. 16, with proceeds going to the Richmond/Ermet Aid Foundation and Broadway Cares/Equity Fights AIDS.
Cirque du Runway, the Gay Asian Pacific Alliance Foundation's 31st annual pageant and fundraiser, showcased a festive array of drag and male talents at the Herbst Theater on August 24.
The Richmond/Ermet Aid Foundation's 25th anniversary benefit concert, Help Is on the Way, held August 18 at the Herbst Theatre, included a super-talented array of Broadway and local cabaret singers.
The Mr. San Francisco Leather and San Francisco Bootblack 2020 contest took place this past weekend. You might be thinking "Didn't we just have this contest in March?" You would be correct. That was for the 2019 titleholders.
Baby-face hunks, lucha libre bears, gay heroes and hilarious heels flew in and out of the ring at the eleventh SF Slam/Wrestling For Charity, the pro wrestling night and fundraiser held at El Toro nightclub on August 8.
San Francisco bars often serve as more than a space for drinks and entertainment, but also for community gatherings. On a beautiful sunny Sunday afternoon, August 11, two crowds gathered to wish their loved-ones Godspeed.
Under slightly foggy August 3 skies, fans of outdoor grooves and artistic splendor enjoyed the fourth annual Playa in the Grove, produced by the queer Burning Man camp Comfort & Joy, and held at the National AIDS Memorial Grove.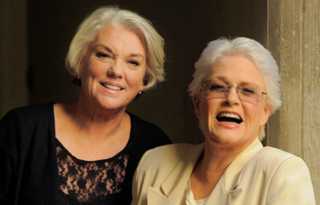 On Sunday, August 18, Tyne Daly and Sharon Gless, stars of the iconic 1980s police show Cagney and Lacey, will reunite onstage at the Herbst Theater for Help Is On The Way 25, a concert and gala which will raise money for two good causes.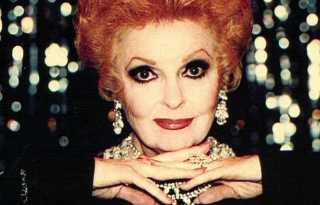 Carole Cook, the veteran actress who toured Australia as Dolly Levi, who played "everything from Medea to Mame," returns for her twenty-fifth performance at the REAF Help is on the Way benefit concert, August 18 at the Herbst Theatre.
San Francisco's annual Drag King Contest returns to Oasis on August 4 for its 24th year, with a grand celebration of fantasy, thrones and bones.
Viewing 1 thru 12 of 51 Stories