Click here for our Obituary Policy »
For more obituaries click here to access searchable PDF newspaper archive project.
Viewing 1 thru 12 of 1166 Stories
America's longest continuously-published and highest weekly circulation LGBTQ newspaper will celebrate its historic 50th anniversary edition to be published on April 1. Advertising space reservations for this special issue are now being accepted.
Hoover Lee, a Hawaii-born gay Chinese American activist and champion of global LGBTQ human rights, died February 11 at California Pacific Medical Center in San Francisco. He was 83.
The obituary for Simon Sheppard.
Terrrie Frye, a longtime activist and Harvey Milk LGBTQ Democratic Club member, died February 4.
EB Troast, a queer educator in Petaluma who specialized in LGBTQ-inclusive family life and sex education curriculum, died January 11 after she collapsed during a Zoom meeting. She was 37.
William M. Hershon, a gay man and longtime San Francisco AIDS advocate and attorney, died January 29. He was 67.
Carmen Vázquez, the founding director of the Women's Building in San Francisco and a longtime activist for the LGBTQ community and social justice, died January 27 in New York City. She was 72.
Lee Mentley, the self-described "Princess of Castro Street," died January 20 at his home in Sonora, California. He was 72.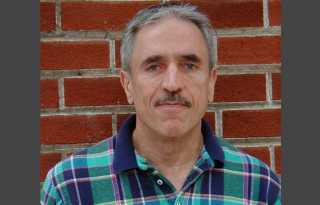 The obituary for Leonard Maran.
The obituary for Ralph Newton Jennings.
The obituary for Darren Zane English.
Alice Hoagland, the mother of gay 9/11 hero Mark Bingham, has died.
Viewing 1 thru 12 of 1166 Stories