Click here for our Obituary Policy »
For more obituaries click here to access searchable PDF newspaper archive project.
Viewing 1 thru 12 of 1158 Stories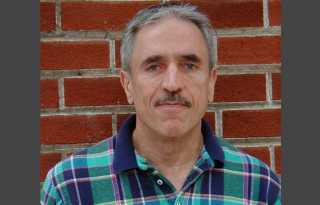 The obituary for Leonard Maran.
The obituary for Ralph Newton Jennings.
The obituary for Darren Zane English.
Alice Hoagland, the mother of gay 9/11 hero Mark Bingham, has died.
Margo St. James, a noted sex-positive feminist and pioneer of the sex workers' rights movement, died January 11 at age 83.
Longtime gay activist Ken Jones, a Black man who was key to the desegregation of LGBTQ activism, died January 13. He was 70.
Lenn Keller, a lesbian who worked to preserve her community's history, died at home in Oakland December 16 of cancer, according to friends and a post on the Bay Area Lesbian Archives Facebook page.
Back when LGBTQs in San Francisco were starting to flex their political muscle, Terry Henderling was one of the co-founders of the Gay Democratic Club, which was renamed in honor of Harvey Milk after the gay San Francisco supervisor was slain in 1978.
Laurie McBride, the highly regarded longtime advocate for people with HIV/AIDS and LGBTQ equality, died December 4 of a heart attack, according to her beloved wife Donna Yutzy, whose comment was posted on Facebook by friend Julia Mullen.
The obituary for James Walter.
The obituary for William Clay Burchell.
The obituary for John Edwin Lind Jr.
Viewing 1 thru 12 of 1158 Stories