Click here for our Obituary Policy »
For more obituaries click here to access searchable PDF newspaper archive project.
Viewing 1 thru 12 of 1175 Stories
The obituary for Jeffrey Thomas Antonson (Oden), who cared deeply about climate change.
The obituary for Helen Wagner, whose Northern California ranch served as the location for the old Hopyard Women's Music Festival.
The obituary for Max Vela.
Alvin H. Baum Jr., a gay man whose philanthropic efforts benefited the LGBTQ and Jewish communities for decades, died March 28. He was 90.
The obituary for Emilio Victorio Sánchez.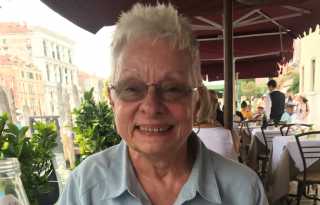 The obituary for Sally McDonnell.
AIDS activist and longtime anti-imperialist organizer Tryfan Morys Eibhlyn Llwyd died March 3 in Louisville, Kentucky at the age of 70. Survivors said the death was due to natural causes, and not related to COVID-19.
The obituary for Christopher J. "Chris" Woitel.
The obituary for Gary King.
The obituary for Leanne Martin.
Hoover Lee, a Hawaii-born gay Chinese American activist and champion of global LGBTQ human rights, died February 11 at California Pacific Medical Center in San Francisco. He was 83.
The obituary for Simon Sheppard.
Viewing 1 thru 12 of 1175 Stories