Spoiled as we are these days with so many competition and participation options in so many different sports, it is easy to forget how hard it was to get here.
Viewing 1 thru 12 of 80 Stories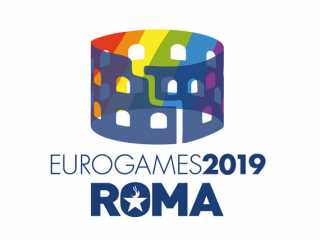 Online registration for the 2019 EuroGames was suspended this week.
A week ago, I wrote that lesbian tennis great Martina Navratilova was wrong when she said transgender women competing in women's sports were cheating, that not even she believed that.
Martina Navratilova is wrong. Transgender women competing in women's sports isn't "cheating." Not even she believes that.
The NBA's All-Star Game returned to Charlotte, North Carolina, where an anti-trans bathroom bill derailed it a few years ago.
The sad news came last weekend that lesbian author Patricia Nell Warren had died at the age of 82.
Bestselling novelist, social activist, and longtime LGBT sports advocate Patricia Nell Warren died Saturday, February 9, at the age of 82. A cause of death was not immediately reported but Ms. Warren had been battling various health issues.
The battle for acceptance of gay men, lesbians, and bisexual individuals in American sports has its roots in the 1970s with the sensationalized coming out stories of a handful of high-profile athletes such as Billie Jean King, Martina Navratilova, and Dav
Timothy LeDuc and Ashley Cain captured the gold medal in the pairs competition at the U.S. Figure Skating Championships in Detroit last weekend, making LeDuc the first openly gay American skater to win a national title.
The Bay Area Reporter talks to the recently elected sports officers of the Federation of Gay Games.
The season for rugby, that most aggressively affable of team sports, is upon us. Forget the transient wind, chill, and rain: this is the season for the Fog.
So, sportswise, what was 2018?
You've bah-humbugged your way through holiday shopping, had the unavoidable Trump-centered free-for-all dinner table discussion with your family during a festive feast, and now are having a little me time trying to decide on a worthy New Year's resolution
Viewing 1 thru 12 of 80 Stories