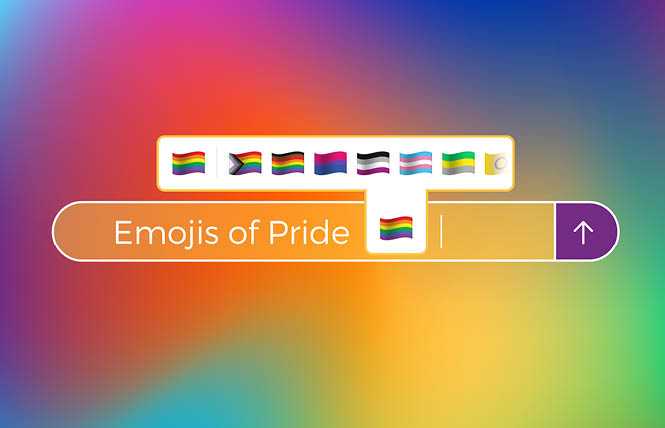 A new campaign aims to bring a plethora of Pride flag emoji to the keyboards of smartphones and other devices.
Viewing 1 thru 12 of 909 Stories
At its launch in December 1971 San Francisco's oldest LGBTQ Democratic Club operated with a "wink, wink" as being a political group for the city's LGBTQ community.
This month's 40th anniversary of the first reports of AIDS has aligned with another health pandemic, COVID.
Hungary's parliament voted 157-1 in favor of the anti-LGBTQ propaganda law June 15.
When we celebrate Pride, we are commemorating the anniversary of the Stonewall rebellion, a seminal moment in LGBTQ history.
With 2021 proving to be a record year for anti-transgender legislation in statehouses across the country, activists in Montana are trying to change perceptions on the ground in the wake of three of those bills becoming law.
After two years as a tenant representative on the San Francisco Rent Board, Reese Aaron Isbell will be stepping down at the end of July. The gay mayoral appointee and his husband, Sheng "Bruce" Yang, are becoming homeowners.
It was a bit more than a year ago that my weekly sports column in the Bay Area Reporter was suspended as part of the fallout from the global COVID-19 pandemic and the cessation of so much sports activity (especially on the recreational level).
Husbands Sam Butarbutar and Wenter Shyu, co-owners of Berkeley's Third Culture Bakery, are using their culinary skills to stand up for the Asian American and Pacific Islander community.
California lawmakers included roughly $52.3 million toward various LGBTQ initiatives in their budget proposal for the fiscal year that begins July 1.
A judge in Ghana denied bail for 21 LGBTQ activists who were arrested during a police raid of a human rights conference in the West African country.
Kate Kendell, the former longtime executive director of the San Francisco-based National Center for Lesbian Rights, is now the first chief of staff for the California Endowment.
A new web-based app will make it easier for Black LGBTQ people to find safer spaces.
Viewing 1 thru 12 of 909 Stories