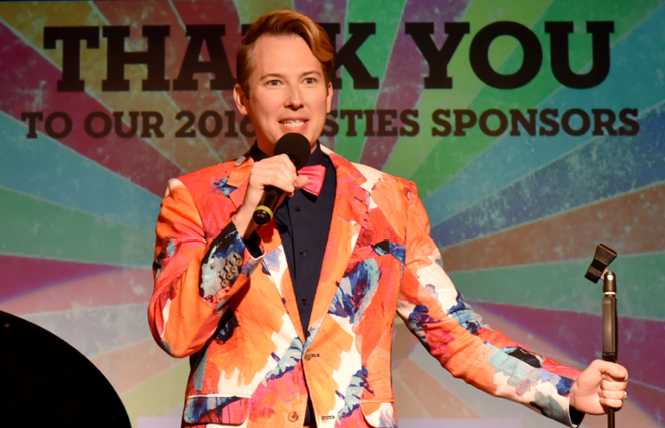 Thank you very much, it has been both humbling and encouraging receiving your generous support when so many are also in need of help. So far, we have raised just over $25,000 and are just 15% away from reaching our goal of $30,000.
Viewing 1 thru 12 of 644 Stories
At 15 years of age Ewan Barker Plummer is already attuned to politics and civic affairs.
A year after the city council in Dublin, California found itself the focus of negative headlines across the country for initially refusing to fly the rainbow flag in honor of June being Pride Month, it easily adopted a proclamation Tuesday.
Organizers of the pink triangle installation atop Twin Peaks have launched an online fundraiser to pay for the site to be lighted this year.
Global LGBT leaders were concerned about the well-being of queer communities around the world when the novel coronavirus pandemic broke out and countries began shutting down to halt the spread of it.
Aimee Stephens was a transgender woman.
A podcast about the history of the LGBT rights movement before Stonewall will be back for a second season just as Pride Month kicks off around the world.
It has become a yearly ritual; Republican-controlled legislative chambers across the country pass anti-LGBT legislation, many attacking the rights of transgender youth and adults.
With the in-person programs celebrating the 150th anniversary of San Francisco's Golden Gate Park currently canceled, park lovers and others can support the unique green space with the purchase of various items, including a plush baby bison.
With this May 22 being the 90th birthday of the late gay supervisor Harvey Milk, the first LGBT person elected to public office in San Francisco, local LGBT leaders had planned to host a block party in the city's Castro district.
Germany is the latest country to ban conversion therapy for minors.
With their annual Pride event turned into a weeklong virtual affair this year due to the novel coronavirus outbreak, LGBT leaders are working on seeing all 20 of the incorporated cities and towns in San Mateo County celebrate Pride Month in June.
Thanks to a new Nob Hill dispensary, San Franciscans can legally buy starter cannabis plants, or clones, without leaving the city.
Viewing 1 thru 12 of 644 Stories