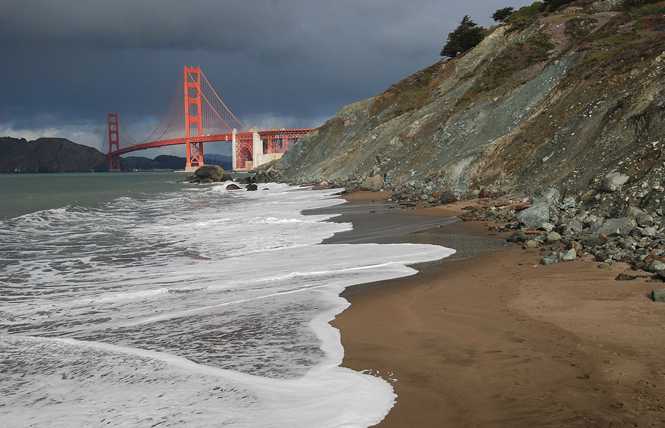 Our Family Coalition, the Bay Area-based organization for LGBTQ families and their children, will have a town hall and cookout at scenic Baker Beach in San Francisco Sunday, September 26, from 10 a.m. to 1 p.m.
Viewing 1 thru 12 of 976 Stories
Six global LGBTQ organizations are calling upon President Joe Biden to protect, evacuate, and resettle vulnerable groups, including LGBTQ Afghans, left behind in Taliban-controlled Afghanistan.
With the Biden administration once again voicing support for LGBTQ rights on the global stage, the U.S. government will soon have a floating soapbox to project its pro-equality stance in ports around the world.
Gay Games organizers announced late Tuesday evening the event would be postponed one year for the first time in its 40-year history.
Twenty states sued the federal government late last month, trying to overturn federal protections for trans and gender-nonconforming students ordered by the Biden administration.
LGBTQ refugees in the infamous Block 13 at Kakuma Refugee Camp in Kenya suspect yet another arson fire was set at the facility last month and threatening letters have added to their stress.
At the start of the COVID-19 pandemic last year photographic homages to beloved movies and television shows started popping up on the social media feeds of brand and communication strategist Jack Song.
As the 20th anniversary of 9/11 approaches this week, I find myself reliving so many memories and moments from that tragic day and the sobering days and weeks that followed.
California lawmakers have adopted three more bills related to LGBTQ issues as they race to finish their work by the September 10 deadline to pass legislation this year and send it to Governor Gavin Newsom to either sign into law or veto.
Tens of thousands of Swiss people took to the streets of Zurich September 4 in support of the country's same-sex marriage referendum and for the Alpine country's annual Pride celebration.
The United States Supreme Court opted to let Texas Senate Bill 8 go into effect.
About 1,000 LGBTQ Afghans, some who have reported being injured by the Taliban, are trying to get out of the country.
Even with one of the country's most famous transgender celebrities on the ballot, the California gubernatorial recall election has largely been bereft of any discussion of LGBTQ issues.
Viewing 1 thru 12 of 976 Stories