Queers will lead a protest Monday, August 19, in front of the federal Immigration and Customs Enforcement office in San Francisco advocating closing detention camps and stopping deportations and raids.
Viewing 1 thru 12 of 447 Stories
The first-ever National Trans Visibility March is scheduled to take place Saturday, September 28 in Washington, D.C.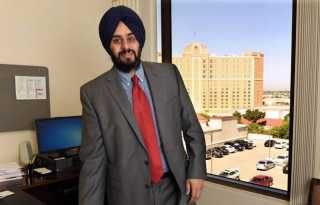 Equality California plans to call on the California Democratic Party to censure a state Senate candidate for what it considers to be homophobic campaign tactics, the Bay Area Reporter has learned.
San Francisco's only LGBT citywide municipal officeholder is all but assured of re-election this year, as Treasurer-Tax Collector José Cisneros is once again running unopposed. Cisneros, 63, is seeking a fourth four-year term.
An advertising campaign, "Love is Love," launched by the Coca-Cola Company ahead of a progressive music festival in Budapest, Hungary last week has led to political leaders calling for a boycott of the global soft drink company.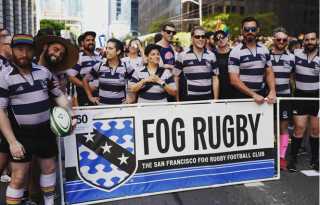 A few years back, Joey Van Matre, an Oklahoma research analyst who had recently relocated to the Bay Area, was in search of a sport to help him open up socially.
The California Gold Rush attracted many unique and memorable characters to the West Coast.
At long last, Gavin Grimm has won his case.
Conservative Ohio lawmaker blames Dayton mass shooting on drag queens and trans people; Dayton victims include shooter's trans sibling.
Plus Products Inc. announced Tuesday that it has sent a check for nearly $61,000 to the San Francisco LGBT Community Center from proceeds from the sales of its annual Rainbow Sorbet special edition cannabis-infused gummies.
San Bernardino City Unified School District board member Abigail Medina came close in 2016 to winning an Assembly seat in the state's Inland Empire region.
A bustling crowd showed up for the August 1 opening of local artist Ariel Gold's solo exhibition featuring her works inspired by the street life of San Francisco.
Gay Games X last year in Paris was a rousing success. It turned a profit, drew more than 10,000 participants, and provided supportive, inclusive competition for the athletes.
Viewing 1 thru 12 of 447 Stories