'INSIDE PRIDE', the official magazine of San Francisco Pride is now accepting space reservations.
Viewing 1 thru 12 of 695 Stories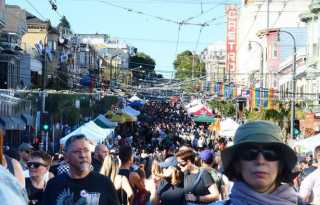 The Castro Street Fair will not take place in person this year due to COVID-19, according to remarks made by Fred Lopez, a member of the fair's board of directors, at an August 6 virtual meeting of the Castro Merchants association.
There really wasn't a lot out there that was aimed at me when I was a young, closeted trans kid growing up in the suburbs.
The National Organization of Gay and Lesbian Scientists and Technical Professionals is offering a fellowship award for development of transgender, intersex, and nonbinary professionals in STEM fields.
A debate with five candidates seeking to be San Francisco's next District 7 supervisor highlighted the various policy differences — and a few agreements — between the quintet of contenders for the open seat.
In a landmark case, three former San Salvador police officers were sentenced last month for the murder of a transgender woman.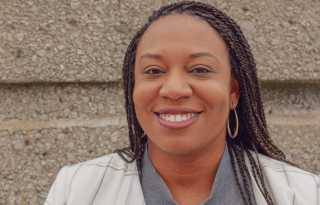 The National Center for Lesbian Rights announced that it has received a $3 million major gift from philanthropist MacKenzie Scott.
City College of San Francisco will launch a two-year associate of arts degree program in cannabis studies next spring, which it says is the first of its kind in the nation.
The former campaign manager for Shahid Buttar, the democratic socialist running against House Speaker Nancy Pelosi (D-San Francisco), is breaking her silence about what she describes as a "toxic workplace environment."
An abortion rights group and a statewide LGBTQ rights organization in late July endorsed a number of LGBTQ candidates running for either state or local office this fall across California.
A bill that would create a Transgender Wellness and Equity Fund to provide health grants to trans-led organizations and hospitals that passed the state Assembly is most likely not going forward this year, a state senator's aide told the Bay Area Reporter.
Green Party presidential candidate Howie Hawkins and his running mate Angela Walker, who is bisexual and was the Socialist Party's vice presidential candidate in 2016, are fighting to get onto the fall ballot in all 50 states.
Lime, the micromobility company, is partnering with Our Trans Home SF to support its mission to raise awareness of, and end, trans homelessness in the San Francisco Bay Area.
Viewing 1 thru 12 of 695 Stories