LGBTQ Agenda: Hearing on trans wellness bill moved to Thursday
Monday Aug 17, 2020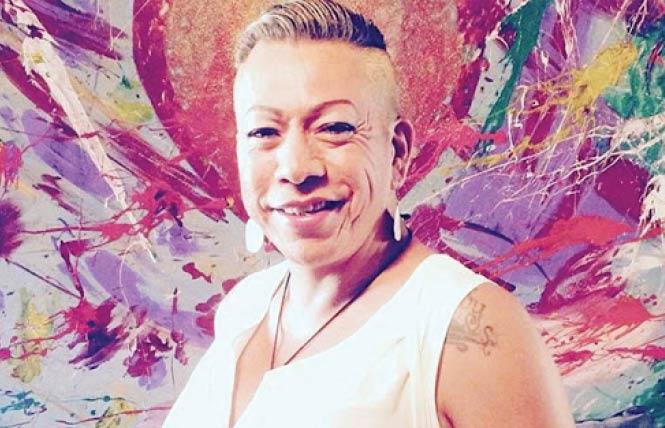 A bill that would create a Transgender Wellness and Equity Fund to provide health grants to trans-led organizations and hospitals that passed the state Assembly has been given new life by a Senate health committee vote to move it forward.
After being voted out of that committee August 10, another committee held a hearing Monday, August 17, but Assembly Bill 2218 was continued to Thursday, August 20.
As this column reported two weeks ago, health committee chairman state Senator Dr. Richard Pan (D-Sacramento) had originally intended not to have the committee hear the bill, AB 2218, "given the extraordinary COVID-19 crisis and the real-time constraints put on policy committees," according to an aide.
However, after a push by activists with the TransLatin@ Coalition, the bill was heard in the health committee August 10, passed 7-1, and was forwarded to the appropriations committee.
"It was definitely unexpected because what I learned was that the bill was not going to be put before the committee," Bamby Salcedo, a trans Latina immigrant woman who is the president and CEO of the coalition, said in an August 12 phone interview with the B.A.R. "It's a sign in the right direction that policymakers are acknowledging that trans people are experiencing hardship because of the pandemic."
AB 2218 was introduced by Assemblyman Miguel Santiago (D-Los Angeles) in February at the urging of the coalition.
Santiago had told the B.A.R. then that AB 2218 would establish the fund and appropriate to it $15 million of a $100 million allocation that activists were seeking.
But then the novel coronavirus pandemic strained the state's budget, which is projected to run a $54.3 billion deficit.
The bill passed the Assembly 59-13 on June 10, with the $15 million stripped from it, and was referred to the state Senate, where it was sent to the health committee.
Salcedo credited the bill's victory in the health committee to the coalition's campaign to pressure Pan into raising the bill. Members of the coalition who are constituents of Pan's played a key role, Salcedo said.
"There are many good bills and unfortunately we were constrained with the COVID-19 crisis, however, Dr. Pan was pleased that the committee was able to meet a second time and hear AB 2218," Pan spokeswoman Shannan Velayas wrote in an August 14 email to the B.A.R. (The bill had originally been slated to stop moving forward at an August 1 hearing of the health committee.)
Gay state Senator Scott Wiener (D-San Francisco) is listed on the bill as a principal co-author.
"Now more than ever, we need to fund health care for transgender, gender-nonconforming and intersex people. The LGBTQ community — and especially the TGI community — is continually underserved by our health care systems," Wiener, chair of the Legislative LGBTQ Caucus, stated. "As we live through a global pandemic, quality, nonjudgmental, supportive healthcare is even more important. I want to thank my colleague Assemblymember Miguel Santiago for his leadership on this issue."
On the health committee, Pan's vote in favor of moving the bill forward was joined by Senators Lena Gonzalez (D-Long Beach), Melissa Hurtado (D-Sanger), Connie Leyva (D-Chino), Holly Mitchell (D-Los Angeles), William W. Monning (D-Carmel), and Susan Rubio (D-Baldwin Park).
State Senator Shannon Grove (R-Bakersfield) did not cast a vote. State Senator Melissa Melendez (R-Lake Elsinore) cast the lone dissenting vote.
A Melendez spokesperson thanked the B.A.R. for reaching out, but has not answered a question as to why the senator is opposed.
State Senator Anthony J. Portantino (D-La Cañada Flintridge), the chair of the appropriations committee, has not responded to numerous requests for comment. Salcedo also has not had the opportunity to speak with him, she said.
Santiago has also not responded to requests for comment.
LGBTQ Agenda is an online column that appears weekly, usually on Tuesdays. Got a tip on queer news? Contact John Ferrannini at j.ferrannini@ebar.com
Editor's note: If you liked this article, help out our freelancers and staff, and keep the B.A.R. going in these tough times. For info, visit our Indiegogo campaign. To donate, simply claim a perk!
Comments on Facebook