Bike shops, grocers, banks and barbershops, bookstores, car dealers and more were voted as this year's Best of the Bay by our readers.
Viewing 1 thru 12 of 35 Stories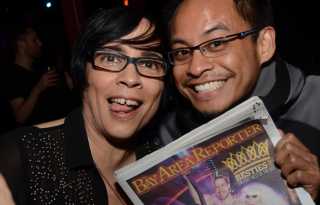 San Francisco is one of 11 US cities that is fortunate to have a legacy LGBT publication by us, for us, and about us. Help preserve the BAR as an historic and important community institution for the future.
In this time of staying at home and practicing physical distancing when we venture out, it's not a surprise that the majority of this year's Besties winners are not open right now.
Vacations and weddings may be on hold, but our readers voted for their favorite dream destinations and venues for special events.
Once the coronavirus outbreak has eased and public health restrictions are lifted, expect lots of LGBT nonprofit organizations to actively seek funds and other resources. In the meantime, here are a few of Bay Area Reporter readers' favorites.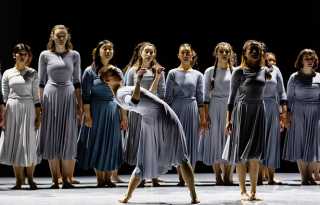 The people have spoken. The Bay Area Reporter is pleased to announce the 2020 winners in the Besties' Arts and Culture Categories. These are the places that bring (in your opinion) the finest highbrow entertainment the Bay Area has to offer.
When the lockdown finally ends and we're able to get out and about to socialize over our vittles once again, this year's Restaurant Besties will be here to help.
Even though we, as a nation, are going through some very trying times, the winners in these categories, voted for by Bay Area Reporter readers, should inspire you to get your freak on once social distancing becomes a thing of the past.
They say absence makes the heart grow fonder. Celebrating the past year and with an eye toward the future, let's bring on this year's Bestie-winning events.
What would queer San Francisco be without our nocturnal animals, the revelers and entertainers and service stars? Let's raise a glass (make it a double), to this year's Nightlife People Bestie winners.
With the closure of bars due to Covid-19, reading about which bars are best in the Bay Area according to our readers may be a bit like looking through the window of a candy shop when it's closed.
Attention business owners and marketers! America's longest continuously-published and highest weekly circulation LGBTQ newspaper proudly presents BESTIES 2020: The LGBTQ Best of the Bay
'INSIDE PRIDE', the official magazine of San Francisco Pride is now accepting space reservations.
Viewing 1 thru 12 of 35 Stories