Obituaries: Leanne Martin
Tuesday Mar 2, 2021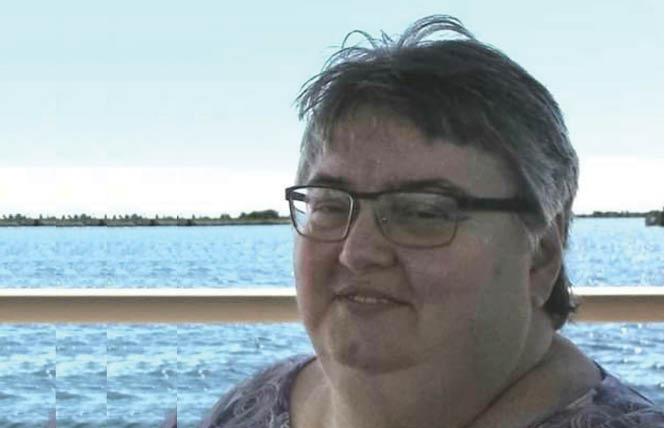 June 24, 1958 — February 8, 2021
Leanne Martin, born June 24, 1958 in Xenia, Ohio, passed from this life on February 8, 2021 at her home in Brooksville, Florida.

Like her parents Joyce and Tom Martin, Leanne became a teacher. She graduated high school early and went on to earn several degrees including a BA in English at Wright State University, an MA in English at Wright State, and MA in anthropology at Ohio State University, and an MA in American culture at the University of Michigan. Leanne relocated to Richmond, California, earned her teaching credential in special education and taught for several years in urban special education programs throughout the Bay Area. She then went to Florida to care for her beloved parents who preceded her in death.

Leanne was an intellectual. She loved to read, had a particular interest in the culture of Appalachia, and was well read in critical theory. She also loved to listen to music, especially Bluegrass, and was considered an authority within music communities. Leanne was passionate about education, especially supporting kids who learn differently. She cared about her students, advocating for those who might have otherwise fallen through the cracks. Leanne enjoyed live music, craft beer, boating with her father, poetry, cats, Social Justice, being teased, arguing politics, Marxism, queer culture, and educating her students.

She is survived by Uncle Parker Martin, whom she treasured, cousins, and an astounding number of friends-turned-family including Carla Petree and Christina Olson. Leanne has been a devoted aunt to many of her friend's children; Isaac and Elijah Nation, Ruth and Victor Schultz, and cousins Charlotte Almeyda, and Kalypso Miller, whose lives and libraries are deeply enriched through knowing Leanne Martin.

Remembrances can be sent in her name to: Breast Cancer Research https://give.bcrf.org/give/302920/#!/donation/checkout

Help keep the Bay Area Reporter going in these tough times. To support local, independent, LGBTQ journalism, consider becoming a BAR member.