Obituaries: Simon Sheppard
Wednesday Feb 17, 2021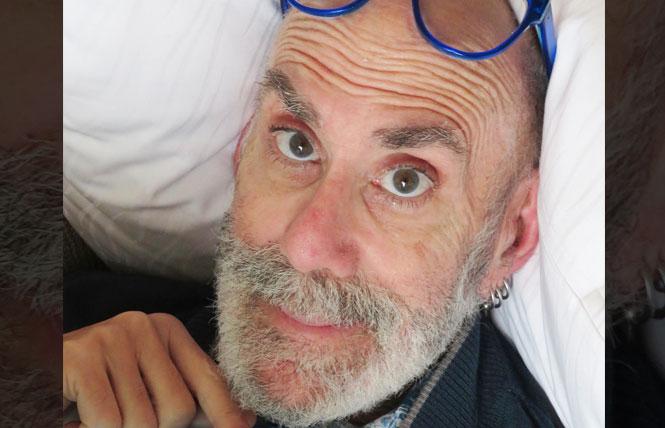 February 12, 2021
Simon Sheppard moved to San Francisco in 1972 and became part of the Haight Ashbury gay hippie scene. He wrote hundreds of stories that appeared in magazines, anthologies and in 17 editions of the annual "Best Gay Erotica," and in five of "Best American Erotica." There are also published collections of his stories. In 2007, he won a Lambda Literary Award for editing "Homosex, Sixty Years of Gay Erotica." For years he and Carol Queen co-hosted and performed at the reading and performance series "Perverts Put Out."

Simon was a gay activist and participated in many demonstrations, was active in ACT UP, and volunteered on the AIDS foundation hotline. He ushered at The Warfield.

Simon and his husband, William Atkins, camped, hiked, and cross-country skied. They climbed Mount Whitney. Simon completed two marathons. They traveled overseas, went on 26 cruises, and traveled around the country to ride roller coasters.

Simon (born Scott Sheppard) had a sharp intelligence and wit, a wide and diverse appetite for culture, a great sense of adventure, and a strength of character that allowed him to have a big alternative life.

He is survived by his sister, Kate; and Atkins, his loving husband and life partner of 46 years.

Help keep the Bay Area Reporter going in these tough times. To support local, independent, LGBTQ journalism, consider becoming a BAR member.