Letters to the editor
Wednesday Jan 13, 2021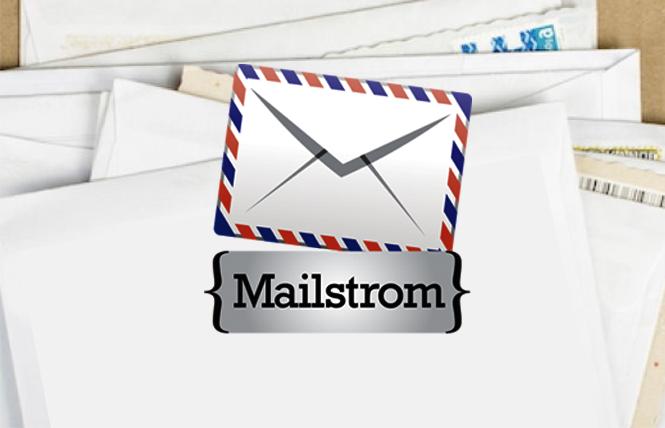 Goodbye, Don; hello Joe and Kamala
Thanks for covering local and national electoral efforts ["Georgia runoff races will determine control of U.S. Senate," online, January 4 and "Warnock and Ossoff win Georgia US Senate seats," online, January 6].
Now we will celebrate President-elect Joe Biden, Vice President-elect Kamala Harris, and those Georgia Senate victories, physically distant, at the time of Biden's swearing in, Wednesday, January 20, starting at 8:30 a.m. at Noe Valley Town Square (24th Street at Chattanooga), weather permitting. Bring your masks and other PPE, your own electronic device on which to watch the inauguration, and a lawn chair if you want to sit down. As part of a national effort, some of us will be proudly displaying American flags, and we will mark off six-foot squares for physical distancing.
It's been a LONG four years, and I feel the need to be together to mark Bye-Don's transition and another phase.
Charlie Spiegel, Esq.
San Francisco
Walton is the wrong choice for SF board president
As a former San Francisco mayoral candidate in 2018 and homeowner in District 10's Bayview, my neighbors and I have experienced firsthand why Supervisor Shamann Walton is an unwise choice for San Francisco Board of Supervisors president ["SF supervisors elect Walton as board's 1st Black male president," online, January 8].
Nearly a year ago, Walton attempted to transfer Bayview kids from a charter school in his own D10 over to Treasure Island in Supervisor Matt Haney's district. Tell me, how would middle class/poor families get their kids to and from school from the farthest reaches of Bayview to toxic Treasure Island? What sort of Black supervisor would do this to mostly Black families and their children? (Because the Board of Supervisors changed the date of this meeting last minute, I hired a person from Task Rabbit to speak on my behalf against his actions.)

Walton was nowhere to be found and did not adequately protect or address the Bayview portion of our neighborhood during or after frightening fires that erupted from illegal fireworks that burned McLaren Park on July 4, 2020>.
No one comes to Bayview to shop because our shopping area has been mostly boarded up even before COVID-19. We cannot shop for groceries because we still have no Trader Joe's, Whole Foods, Safeway, or any other large grocery store. Walton has done nothing to change our official status in the Bayview district as a "food desert."
Here are a couple of links to information on Hunters Point Shipyard toxic development where residents are still embroiled in a lawsuit due to Walton's mentor, Willie Brown, and others allowing civilian housing to be built on nuclear toxic land.
The only time Walton has said anything is when he talks about color, race, or ethnicity so he can get his name in the press without really needing to do any real, tangible, visible improvements to the Bayview portion of District 10. He, like so many before him, use and abuse constituents' trust by utilizing his San Francisco supervisor position as a stepping stone toward other political positions. This sort of behavior needs to stop or our city will continue to get worse than it already is.
The time for identity politics must come to an end in San Francisco. It's hurting our neighborhood and the entire city. We're more divided than we've ever been and it's because of identity politics and people like Walton, who've sat back for most of their term as supervisor for District 10 and done nothing of significance to improve our neighborhood.
Walton has done nothing to protect us from illegal fireworks, support our schools, work with grocery store chains to get actual grocery stores built here, or anything else that matters to those who live here in the Bayview portion of District 10.
As board president during COVID-19, he'll continue to skate along and be the #DoNothingDemocrat my neighbors and I already know him to be, which is truly a shame for San Francisco at large.
Michelle Bravo
San Francisco

Help keep the Bay Area Reporter going in these tough times. To support local, independent, LGBTQ journalism, consider becoming a BAR member.
Comments on Facebook