Obituaries: John Edwin Lind Jr.
Wednesday Dec 2, 2020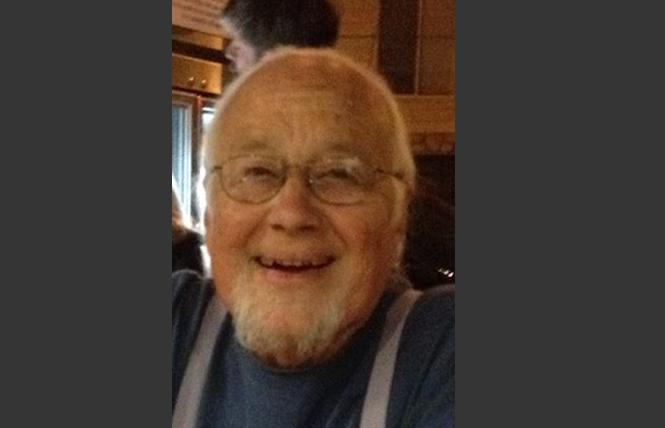 February 26, 1935 — October 15, 2020
John Edwin Lind Jr. ("Disco John"), 85, born in Louisville, Kentucky, died at home October 15, 2020 in San Francisco.

After obtaining his chemical engineering BA from Cornell and Ph.D. from Yale, he taught at Cornell and Stanford. Frustrated by politics, he left academia for social justice, running the nonprofit Northern California Interfaith Committee on Corporate Responsibility (1979-2014), including testifying before the House of Representatives. John used skills he learned from his father and in laboratories to make ends meet by doing plumbing and electrical work, which he also did as a volunteer for the Black Panthers.

In the late 1980s John took up club dancing for exercise and fun at the Cat Club, Stud, and Underground SF. With his signature black Levi cutoffs, suspenders, and black compression stockings, he knew he was a curious sight: "I dance in a walker ... obviously this is a little bizarre." He helped start a social club at Woods Cerveceria and was a regular at Liquid Gold, Swirl, Cafe International, Angel Cafe, and the former Cafe Flore.

Survived by many younger friends and acquaintances, he's been an amazing inspiration. A Zoom celebration of life is planned for Sunday, December 13, at 3 p.m. Email PTannen9@gmail.com to attend.

Help keep the Bay Area Reporter going in these tough times. To support local, independent, LGBTQ journalism, consider becoming a BAR member.
Comments on Facebook