Political Notebook: Peninsula, South Bay cities elect out council members
Wednesday Nov 4, 2020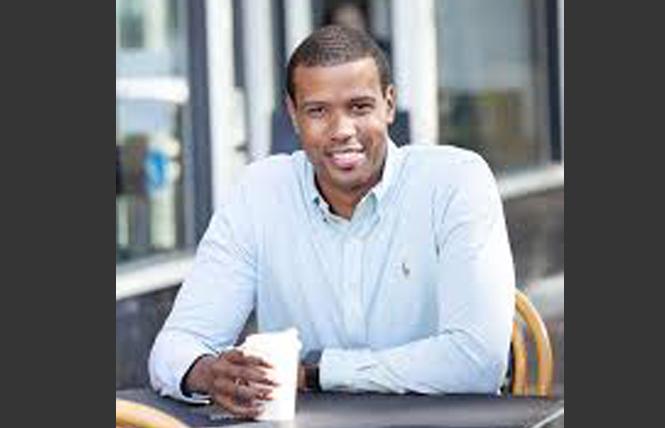 Heading into Election Day, the only out candidate on the Peninsula and in the South Bay assured of victory was Michael Smith, as the gay Black business entrepreneur was unopposed for the newly created District 4 seat on the City Council in Redwood City. Smith had argued for including it on the November ballot, nonetheless, so voters in his Five Points neighborhood could cast ballots for their first district council person.

Smith, 36, who relocated from Connecticut four years ago and has served on the Redwood City Planning Commission since 2018, racked up 1,316 votes, 100% of those cast, according to the unofficial returns Wednesday.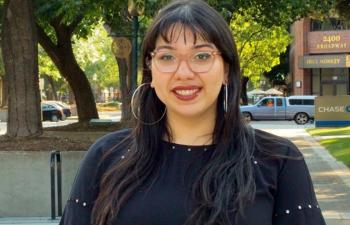 Aiming to join Smith on the council in the new District 3 seat was Lissette Espinoza-Garnica, 24, a first-generation queer, nonbinary Chicanx who has lived in Redwood City their entire life. A graduate of Santa Clara University, where they earned an English degree, Espinoza-Garnica was one of two nonbinary local city council candidates running this fall and would become the first to be elected in the Bay Area.

As of Wednesday morning, they were in first place with 39.19% of the vote with a 17-vote lead ahead of the second place finisher, Janet Borgens, who was at 38.32%. With the race so tight, Espinoza-Garnica told the Bay Area Reporter they are waiting to see more votes come in, especially as a number of mail-in ballots have yet to be counted.
"I am not going to call it until Thursday," said Espinoza-Garnica, adding, "I am optimistic with mail-in ballots we will have even more supporters. I did not expect a close race like this."

Sunnyvale City Council candidate Alysa Cisneros, who is queer, looks to be victorious in the contest for the District 2 seat. Cisneros was in first place with 54.17% of the vote, according to unofficial returns.

Also holding on to first place with 50.13% of the vote Wednesday morning was James Coleman in his race for the newly created District 4 seat on the South San Francisco City Council. Coleman, who is bisexual, would be the first out LGBTQ council member in his hometown and, at age 21, the youngest person serving on it.

Coleman, who conducted most of his campaign from his dorm room at Harvard, where he is set to graduate in May with a degree in human developmental and regenerative biology, had a 12-vote lead over his opponent, City Councilman Richard Garbarino who previously has been elected citywide and is currently serving as mayor. He had netted 49.87% of the vote.
In Santa Clara, gay planning commissioner Anthony Becker, 35, is leading in his bid to become the second LGBTQ person to serve on the City Council. The first was Jamie McLeod-Skinner, a lesbian elected in 2004 who served for eight years and now lives in Oregon, where she came up short in this year's primary race for secretary of state.

One of three people seeking Santa Clara's newly created District 6 council seat, Becker had a commanding lead with 42.16% of the vote, as of Wednesday morning. This was Becker's third political campaign, as he lost a mayoral bid two years ago and came up short when he first ran for a council seat in 2016.

Next door in Cupertino, gay lawyer Joseph "J.R." Fruen, 41, appears to have fallen short in his inaugural bid to be the first LGBTQ person to serve on the City Council. In the citywide race for two council seats, Fruen was in third with 21.90% of the vote as of Wednesday morning.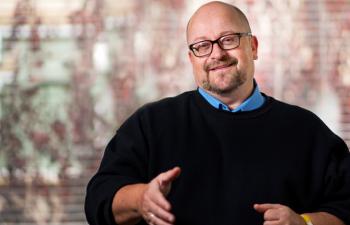 Gay Morgan Hill City Councilman Rene Spring easily won reelection to his District C seat. He netted 70% of the vote Tuesday.

Raven Malone, who is bisexual, appears to have lost her bid to join the Palo Alto City Council. Malone came in sixth with 10% of the vote in the contest for four council seats.

Ketzal Gomez, a queer woman of color vying to join the Santa Clara County Board of Education, came up short based on the unofficial returns. Gomez was in second place in the contest for the board's Area 4 seat with 34.51% of the vote as of Wednesday morning.

In another closely watched South Bay education race, gay Democratic Party leader Omar Torres won reelection to his Area 7 seat on the board of the San Jose Evergreen Community College District. He had 46.34% of the vote, according to the unofficial returns Wednesday.

Falling short in the race was Ali Sapirman, who was vying to be the first nonbinary officeholder in Santa Clara County. Sapirman was in third place with 20.86% as of Wednesday morning.

Web Extra: For more queer political news, be sure to check http://www.ebar.com Monday mornings for Political Notes, the notebook's online companion. This week's column reported on how the COVID pandemic upended candidates' election night party plans.

Keep abreast of the latest LGBTQ political news by following the Political Notebook on Twitter @ http://twitter.com/politicalnotes

Got a tip on LGBTQ politics? Call Matthew S. Bajko at (415) 829-8836 or e-mail m.bajko@ebar.com.

Help keep the Bay Area Reporter going in these tough times. To support local, independent, LGBTQ journalism, consider becoming a BAR member.
Comments on Facebook