Political Notebook: Few out women on SF fall ballot
Wednesday Aug 12, 2020
The number of out women in elected municipal positions in San Francisco has no chance of increasing this year, as it appears only one female LGBTQ candidate filed to run for a local race this fall. As such, just two out women are expected to appear on the city's November ballot.

Seeing additional LGBTQ representation on the city's Board of Supervisors will be a long shot, as the two gay men seeking seats in November are both facing uphill climbs to victory. Neither secured support from the local Democratic Party and just one, Joel Engardio, nabbed a second choice endorsement from one of the city's two LGBTQ Democratic clubs for his bid to join the board, on which the lone out member is gay District 8 Supervisor Rafael Mandelman.

Currently, two out women of color hold local offices in the city. Janice Li, who is queer, represents a portion of San Francisco on the regional BART transit agency board and is not up for reelection this year.

The other is City College of San Francisco Trustee Shanell Williams, who is bisexual and currently president of the community college's board. She is seeking a second four-year term on the November 3 ballot.

Based on the latest candidate filings, Williams appears to be the lone out female candidate running for a city office this year. There is another out woman of color on the ballot, queer Native American educator Jackie Fielder, who is mounting a strong challenge for a state legislative seat against gay state Senator Scott Wiener (D-San Francisco) this fall.

The city's elections department will not have a final candidate list until close of business Wednesday (August 12) as the filing deadline for both the college board and school board races was extended because incumbents opted not to seek reelection.

In the college board race, gay trustee Alex Randolph and straight ally Ivy Lee both decided to step down when their terms end, while gay college board member Tom Temprano is seeking to be reelected along with Williams.

As of the Bay Area Reporter's press deadline Wednesday, 11 college board candidates had qualified for the ballot. Among them is Geramye Teeter, a Black queer man who is an energy efficiency project manager.

School board members Rachel Norton and Stevon Cook both decided not to run for another term. Seeking reelection are Jenny Lam and Mark Sanchez, a gay man who is currently president of the school board.

The only LGBTQ non-incumbent candidate who had pulled papers for the school board race, Njon Sanders, announced Monday that he had decided not to seek a seat. As of the B.A.R.'s deadline Wednesday 10 school board candidates had qualified for the ballot.

Also on the ballot is the race for the BART board's District 9 seat, held by gay former supervisor Bevan Dufty. Challenging Dufty are gay activist Michael Petrelis, Patrick Mortiere, and David Wei Wen Young.

SF supervisor races
In the races for the odd-numbered seats on the city's 11-member Board of Supervisors, the lone incumbent assured of reelection is District 9 Supervisor Hillary Ronen. No one filed to run against her for the Mission district seat by the deadline to do so Friday, August 7.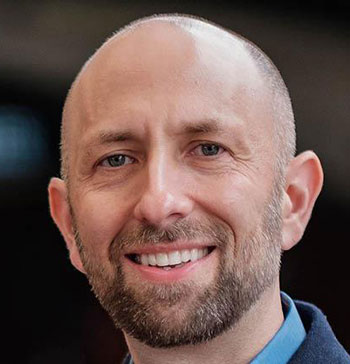 Of the two gay men running for supervisor this year, the one seen as having the strongest chance is Engardio, a former journalist. He is running for the open District 7 seat, having lost twice to Supervisor Norman Yee to represent the neighborhoods west of Twin Peaks.

Term limited from running again this year, Yee is backing former planning commissioner Myrna Melgar. She secured the local Democratic Party's number one endorsement in the race, as voters will be able to rank their choices, and won the Alice B. Toklas LGBTQ Democratic Club's first choice endorsement Monday night. Engardio was able to secure the club's second choice nod after initially being snubbed by the club's political action committee.

Running to Melgar's left is Deputy Public Defender Vilaska Nguyen, who has the local party's second choice endorsement. Moderates Ben Matranga, a tech investor who lost to Yee four years ago, and former school board member Emily Murase are also running, as is Republican Stephen Martin-Pinto, a city firefighter, and Kenneth Piper.

The other out supervisor candidate, Spencer Simonsen, a tech start up executive, is mounting an underdog campaign against District 3 Supervisor Aaron Peskin. He is seeking a fourth term representing Chinatown and North Beach. Also running to unseat Peskin are nonprofit executive Danny Sauter and Stephen Schwartz, who founded and runs the D.C-based Center for Islamic Pluralism.

In the open District 1 seat representing the Richmond district, as Supervisor Sandra Lee Fewer opted not to seek reelection, moderate Marjan Philhour is running again having lost to Fewer in 2016. The leading progressive candidate is Connie Chan, a former Peskin aide who now works for state Assemblyman Kevin Mullin (D-San Mateo) and is endorsed by Fewer.

Also running are Sherman R. D'Silva, Veronica Shinzato, Amanda Inocencio, David Lee, and Andrew Majalya.

District 5 Supervisor Dean Preston, a democratic socialist, is facing a rematch against Vallie Brown, whom he ousted last November from the seat that covers the Haight, Fillmore, and Western Addition neighborhoods. Also in the race are longtime community activists Daniel Landry and Nomvula O'Meara.

In District 11 Supervisor Ahsha Safai, a moderate, is seeking a second term representing the city's southeastern neighborhoods. He is fending off a challenge from his progressive predecessor, John Avalos, who had been termed out of office four years ago. Also on the ballot is Marcelo Colussi.

Other candidates on the ballot
Filling out the list of candidates on the November ballot are those who advanced from the March primary for federal and state races. Bisexual escort Starchild, a Libertarian, is running against Assemblyman David Chiu (D-San Francisco) for his 17th District seat.

Republican John P. McDonnell is running against Assemblyman Phil Ting (D-San Francisco) for his 19th District Seat. Ting this summer acknowledged he had had an extramarital affair after a conservative online news site broke the news.

Congresswoman Jackie Speier (D-San Mateo), whose House District 14 includes parts of San Francisco, is running against GOPer Ran S. Patel. In the city's 12th House District, House Speaker Nancy Pelosi (D-San Francisco) is being challenged by democratic socialist Shahid Buttar.

A cisgender heterosexual man who also identifies as queer due to his gender expression being fluid, Buttar's campaign has been rocked by allegations he sexually harassed a woman he knew in D.C. and fostered a misogynistic workplace that led to 13 of his staffers, including his genderqueer campaign manager, to resign this spring.

Buttar has denied the charges, but the accusations led the Democratic Socialists of America local chapter to rescind its endorsement of him last week. A vote by the SF Berniecrats last week to also unendorse Buttar fell short of the threshold required to do so. The Harvey Milk LGBTQ Democratic Club is set to vote on endorsing Pelosi in the race.


Editor's note: If you liked this article, help out our freelancers and staff, and keep the B.A.R. going in these tough times. For info, visit our Indiegogo campaign. To donate, simply claim a perk!
Comments on Facebook