Woodside joins San Mateo County Pride campaign
Wednesday May 27, 2020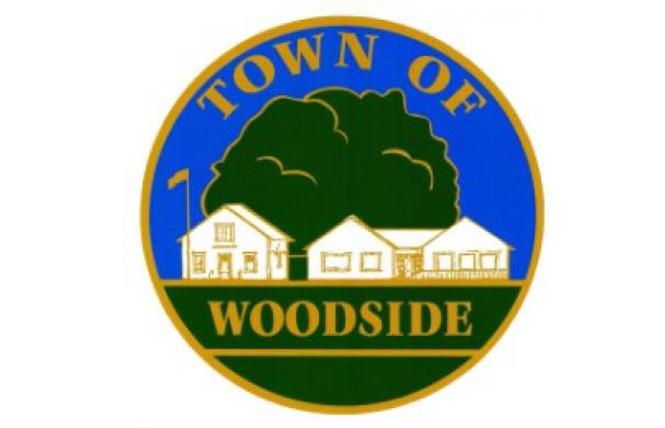 San Mateo County LGBT leaders are close to seeing more than half of the 20 incorporated cities and towns in the Peninsula jurisdiction mark Pride Month in June now that the town of Woodside has issued its first Pride proclamation.
Mayor Ned Fluet, a member of the town's five-person council, virtually handed the document proclaiming June as Pride Month to Giuliana Garcia, a member of the county's LGBTQ commission, after reading it aloud during the council's May 26 meeting conducted via Zoom. Garcia, who represents East Palo Alto on the advisory panel, thanked the council members for taking part in the Pride Visibility campaign this year.
With people sheltering in place to combat the spread of the novel coronavirus, and most of the region's annual Pride events either canceled or turned into virtual celebrations, Garcia noted it is even more important this year for LGBT people to see their hometowns mark Pride Month. San Mateo County's eighth annual Pride event that was to be held June 13 has been turned into a week's worth of online events leading up to that Saturday due to the health crisis.
"In a time of social distancing simple acts of visibility create a deeper sense of inclusion and connection," said Garcia, noting that the actions have "taken on greater urgency due to the pandemic, which has led to the cancellation or postponement of Pride parades and celebrations."
Woodside's participation had been expected, as Councilman Daniel Yost, a gay man who lives in the town with his husband and their children, had told the Bay Area Reporter he saw no reason it would decline to take part in the Pride initiative.
As the B.A.R. first reported online May 11, LGBT leaders are working on seeing all 20 of the incorporated cities and towns in San Mateo County celebrate Pride Month in some manner for the first time this June. Daly City and the city of San Mateo, for instance, will be flying the rainbow flag for the first time in front of their city halls.
The South San Francisco City Council at its meeting Wednesday, May 27, is set to again declare June as LGBTQ Pride Month by flying the rainbow flag at its City Hall and illuminating the building in rainbow colors. Half Moon Bay residents are planning a car caravan to their City Hall at 11 a.m. Monday, June 1, to see their city fly the rainbow flag for the first time.
People are asked to meet on the service road at the corner of Kehoe and Highway 1 to then drive to the municipal building on Main Street where the Pride flag will be raised at noon. The ceremony will be livestreamed at https://coastpride.org/
East Palo Alto is expected to recognize Pride Month for the first time when its City Council meets June 2, with the Pacifica City Council taking up the request at its June 8 meeting.
East Bay cities
A similar effort is underway in Contra Costa County this year, where the city of Danville is the lone municipality to have yet recognized Pride Month in some capacity. It is expected to issue its first Pride proclamation when its City Council also meets June 2, as the B.A.R. first reported online May 18.
The city councils in Richmond and Hercules issued their annual Pride proclamations at their meetings Tuesday without any debate and ordered city staff to fly the rainbow flag. Each year Richmond declares June as Diversity Celebration Month to mark not only the LGBT community's yearly celebration but also the African American community's annual Juneteenth observance. It will again fly flags honoring both communities outside its City Hall throughout the month.
Editor's note: If you liked this article, help out our freelancers and staff, and keep the B.A.R. going in these tough times. For info, visit our IndieGoGo campaign.
Comments on Facebook