As we observe another World AIDS Day December 1, I wish I could believe a cure was in sight but unfortunately I cannot.
For the first World AIDS Day on December 1, 1988 the World Health Organization gave a small grant to the fledgling Names Project (its AIDS Memorial Quilt being then a little more than a year old).
Marilyn Monroe Cazares was a 22-year-old transgender Latina who "courageously lived her truth" in Brawley, California.
For at least the past 15 years, the U.S. Supreme Court has had a 5-4 conservative majority.
After realizing I was gay in the waning years of the Obama era, it always seemed as if there were two dueling factions in the fight to ensure equality for people like me.
"Shayne, Phyllis Lyon is on line 2."
I first encountered the Invisible Histories Project through its director of research and development Maigen Sullivan.
On September 22, our nation took a giant step backward.
"Get back in the closet." "You are a disgrace." "Stop talking about your sexuality." "You should be disowned."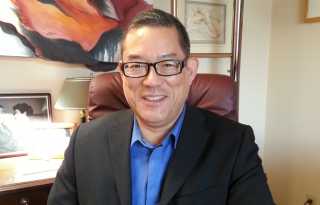 In a continuing effort to receive support from readers, the Bay Area Reporter has launched its membership program.
If you were locked down over the last several months with your partner or partners, intimacy has likely been a key part of quarantine survival.
Thirty years ago while flying in a helicopter full of journalists to a news conference, I looked around me and suddenly knew beyond a shadow of a doubt I needed to leave my glossy magazine career to put all my awake time into helping save my community.