Gilead Sciences, the makers of Truvada, announced last week that it would provide up to 2.4 million free bottles of the its PrEP HIV prevention medication through the Centers for Disease Control and Prevention.
Viewing 1 thru 12 of 765 Stories
Friends and colleagues of the late Jose Julio Sarria are once again working to get him inducted into the California Hall of Fame, after former governor Jerry Brown nixed that idea several years ago.
The quest for the 2020 Democratic presidential nomination has just begun with 20 declared candidates, but already, two have stumbled on answers about LGBT issues.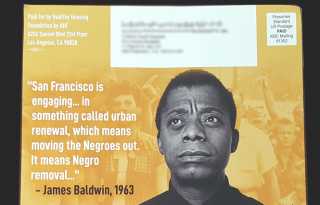 In the ongoing saga over state housing legislation, the Los Angeles-based AIDS Healthcare Foundation has sunk to a new low that should disgust all participants in the debate.
The day after the San Francisco Board of Supervisors rejected a 63-unit housing development with 15 below market rate apartments because it would cast an evening shadow on a South of Market park, the Bay Area Council Economic Institute issued a report.
We support Mayor London Breed's appointment of Reese Aaron Isbell to the San Francisco Rent Stabilization Board.
The Democratic National Committee has chosen Joe Solmonese, a gay man, as chief executive officer for the 2020 convention in Milwaukee, Wisconsin.
Viewing 1 thru 12 of 765 Stories