B.A.R. election endorsements
Thursday Oct 10, 2019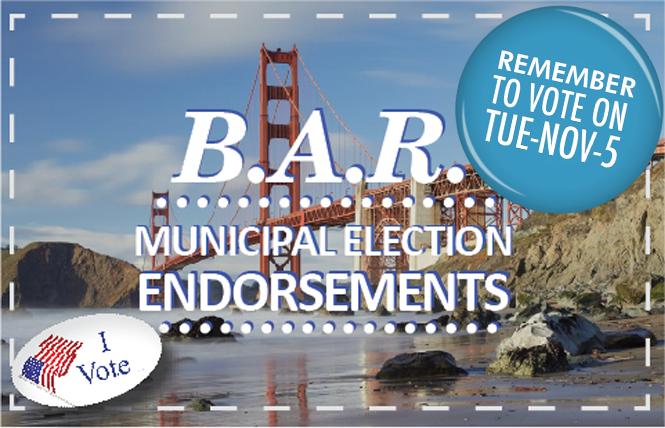 SAN FRANCISCO MUNICIPAL ELECTION

The Bay Area Reporter's endorsements for the November 5 municipal election. Editorials started October 3 and will continue this month. Links are included for published editorials.

Mayor
London Breed

Dist. 5 Supervisor
Vallie Brown

District Attorney
Suzy Loftus

Public Defender
Manohar "Mano" Raju

City Attorney
Dennis Herrera

Sheriff
No endorsement

Treasurer
José Cisneros

Board of Education
Jenny Lam

Community College Board
Ivy Lee

SF Props
Yes on: A, B, D, E
No on: C, F

Remember to vote Nov. 5!
Comments on Facebook