SF smoking ban unlikely this year after measure returned to committee
Tuesday Dec 8, 2020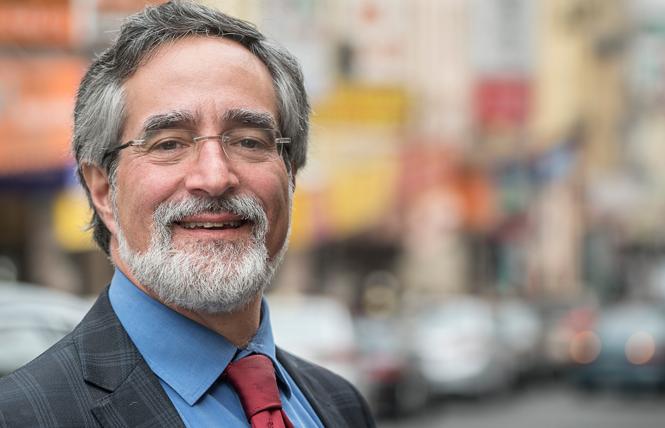 In a shocking vote at its December 8 meeting, the San Francisco Board of Supervisors all but ensured the ban on tobacco smoking inside apartments of three or more units will not be passed this year.
As the Bay Area Reporter reported last week, the board had voted to approve a ban on smoking that exempted cannabis. As per board procedure, the ordinance would face a usually perfunctory second vote and then be sent to the mayor's office for her signature.
But when the time came for that second vote, District 3 Supervisor Aaron Peskin changed his mind after having heard from people in his district who were concerned about the negative implications of a smoking ban for long-term tenants (many of whom signed leases before not allowing tobacco use was standard in rental agreements), a City Hall source told the B.A.R.
During last week's meeting, tenants rights advocate and District 5 Supervisor Dean Preston had raised some of those concerns, and he was the only member of the board to vote against the proposed ordinance (as amended to exclude cannabis).
Last week, before its 10-1 passage, the board had voted 6-5 against returning the legislation to the public safety and neighborhood services committee, with Peskin voting in the majority.
Peskin, changing his mind Tuesday, flipped the script, and the board voted 6-5 in favor of returning the legislation to committee, with Supervisors Preston, Hillary Ronen, Gordon Mar, Shamann Walton, and Matt Haney voting with Peskin.
This makes it unlikely the legislation will be passed by the time its author — Board of Supervisors President and District 7 Supervisor Norman Yee — departs City Hall early next month.
Yee, who included adult-use cannabis in the proposed smoking ban before an amendment by gay District 8 Supervisor Rafael Mandelman exempted it, had expressed hopes the legislation could be passed before the end of his term.
Yee issued a statement Tuesday bemoaning the unexpected development.
"Today's vote failed to prioritize the health of our most vulnerable community members," he stated. "There is no safe level of exposure to secondhand smoke, which causes cancer, lung disease, and harms brain and heart functions. Every year in the United States, 41,000 people die of secondhand smoke exposure. Children, seniors, pregnant people, and those with existing health issues are especially at risk from exposure."
Yee added that the board seemingly catered to smokers.
"It is deeply unfortunate that policies seeking to protect our communities from the very real health impacts of secondhand smoke are so often viewed as controversial policies that attack the rights of those who smoke," he stated. "Many decades ago people did not have the right to breathe clean air in restaurants, bars, sports events, or public transportation. Smoking was allowed in all of these places, and new laws to prohibit smoking in these locations were framed as overreaching policies that infringed on the rights of people to smoke. But norms around smoking in many locations have significantly changed, not ahead of policies, but in the wake of them."
Updated, 12/9/20: This article has been updated to include comments from board President Norman Yee.
Help keep the Bay Area Reporter going in these tough times. To support local, independent, LGBTQ journalism, consider becoming a BAR member.
Comments on Facebook