SF Pride board candidates address annual meeting
Wednesday Sep 16, 2020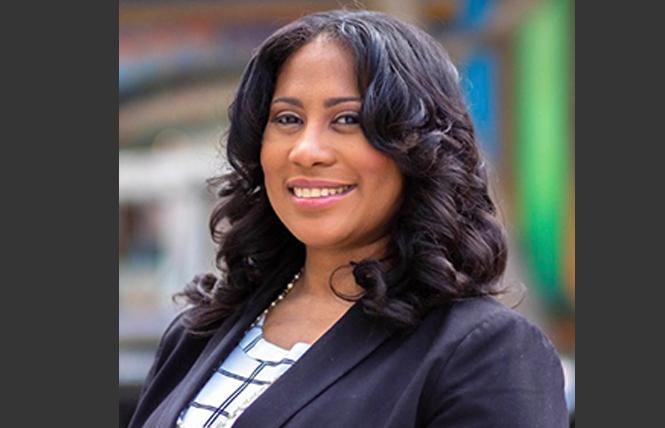 Candidates hoping to serve on the board of San Francisco Pride made their cases for election during the organization's virtual annual meeting September 12.

The meeting, which is usually conducted in-person at the San Francisco LGBT Community Center, was moved online due to the COVID-19 pandemic and was attended by about 35 people.

The annual meeting is also where board elections are usually held, but this year they are being conducted via mail and people can vote through Friday.

There are 12 candidates running for the board and seven seats open. Only one, Elizabeth Lanyon, is an incumbent. The candidates represent a diverse cross-section of people.

SF Pride spokesperson Peter Lawrence Kane said that people may vote for as many or as few candidates as they like. Those receiving a simple majority (50%+1) will fill the seats. In the event of a tie, a runoff will be held between those candidates.

Each SF Pride member in good standing has already received a ballot in the mail. Ballots must be postmarked by September 18 in order to be accepted. Each member may vote only once. SF Pride staff will meet in person September 23 to count the ballots and announce the election results. Pride Executive Director Fred Lopez, Billy Lemon, and Janelle Luster are serving as election inspectors, while SF Pride members Jokie X. Wilson, Kim-Shree Maufas, and Dana Hopkins will serve as election observers.

During the annual meeting, each candidate was allotted four minutes to speak, which was followed by a 45-minute Q&A session with the candidates. Only one candidate, Aliza Paz, did not attend the meeting.

Candidate Tyler Breisacher said that Google and YouTube were too accepting of hate speech on their platforms and feels that SF Pride should disinvite both companies from Pride events. He was referring to an issue that he and fellow candidate Laurence Berland first brought up last year after YouTube, which is owned by Google, failed to ban a conservative comedian who Carlos Maza, a YouTube content creator, said was directing his followers to harass him. The comedian, Steven Crowder, called Maza a "lispy queer," among other homophobic and anti-Latino slurs. Google has since updated its harassment policies.

"I really want to have a system of accountability for anyone, any organization, that wants to be part of our celebration," he said.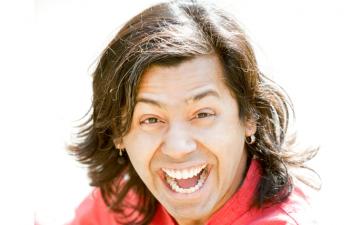 J Jha, a trans gender-nonconforming immigrant from India, also spoke.

"I am here because Black Trans Lives matter," they said. "My immigrant destiny began the day trans women of color put their bodies on riot [and police] who were on duty paid for by a state that institutionalized racism and bigotry using taxpayer's money. What is SF Pride doing?"

Bivett Brackett said Pride has always been "near and dear" to her heart.

"We have to show up for community, and Pride is one way we do that," said Brackett, who is Black. "Pride is a way that we celebrate the LGBTQ brothers and sisters, but it's also a way that we show up for each other."

Support for communities of color, concern with the behavior of the police, and addressing the ongoing violence against trans women of color were ongoing themes throughout the candidate statements.

As the Bay Area Reporter previously reported, SF Pride has decided to ban the San Francisco Police's Pride Alliance from marching in uniform next year.

"I recently celebrated my 48th birthday," said candidate Diana Feliz Oliva, a Mexican American transgender woman. "A huge milestone that many trans women of color do not get to express because of hate and violence that continues to perpetrate our transgender community. As a board member I hope to continue to help shape and develop ideas and discussions that promote strong, diverse and inclusive principles not only for the trans community, but for all communities that need a strong voice at the table."

The other candidates running are Maxie Bee; Peter Gamez; Tuquan Harrison; George Smith III, a former Pride board member; and Joshua Smith, who's been involved with SF Pride for decades in various capacities.

For those who were unable to attend Saturday's meeting, candidate statements and a photo of each candidate are posted on the SF Pride website.

Also being conducted online this year is the process for choosing a theme for the 2021 Pride celebration. People can go to Pride's website and fill out a short form to make suggestions for next year's theme. Suggestions will be accepted until 5 p.m. October 12, after which time Pride members will choose a theme.

To see the Pride board candidate photos and statements, or to access the form to make a Pride theme suggestion, visit: https://members.sfpride.org/

Click Election Information to read the candidate statements and click Suggest a Theme to make a suggestion.

Staff will be at Pride's office, 1663 Mission Street, Friday, September 18, from 9 a.m. to 6 p.m. to facilitate in-person voting or to accept completed ballots. Masks and social distancing are required.

Help keep the Bay Area Reporter going in these tough times. To support local, independent, LGBTQ journalism, consider becoming a BAR member.
Comments on Facebook