LGBTQ Agenda: Queer STEM group offers trans fellowship, commits to anti-racism statement
Monday Aug 10, 2020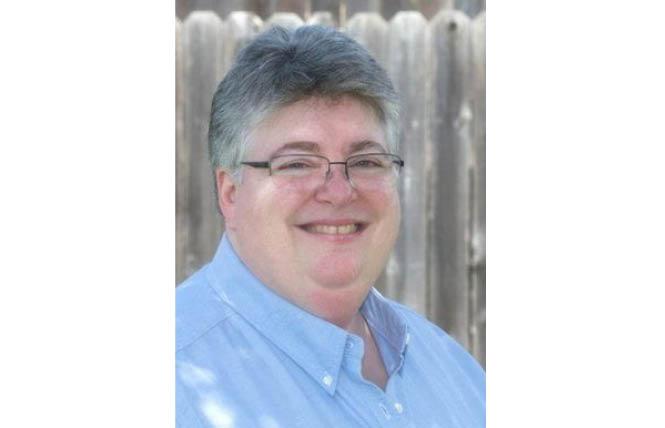 The National Organization of Gay and Lesbian Scientists and Technical Professionals is offering a fellowship award for development of transgender, intersex, and nonbinary professionals in STEM fields.
The organization has also adopted a strong anti-racism statement in the aftermath of the police killing of George Floyd, and will be hosting a joint conference with Out in Science, Technology, Engineering, and Mathematics, or oSTEM, later this year.
Rochelle A. Diamond, a lesbian who serves as chair of the NOGLSTP Board of Directors, told the Bay Area Reporter on August 4 that each award will be in the amount of between $2,000 and $5,000, and that the number of awards given out will depend upon the number of applicants.
The deadline is September 30, but Diamond said it could be extended depending upon the number of applicants.
The money for the fellowship award is coming from a donor.
"An anonymous donor sought us out to give us this gift to produce a scholarship in the name of Ben Barres for graduate and post-doctorate fellows in STEM," Diamond said. "The gift was $40,000."
Barres became the first out trans member of the National Academy of Sciences in 2013. He died in 2017.
Interested applicants have to put together a proposal and a letter showing strength-of-support. The awardees will be informed in December if they have received a fellowship.
"This is an interesting time to be doing research in the field," Diamond said. "As a trans [or] nonbinary person on a team, you often have to live with a bunch of people and when your identity becomes known you can be fired or put in a dangerous situation."
Diamond said that the money may be able to help trans, intersex, and nonbinary people live by themselves if they are not safe living in a congregate setting.
Interested individuals can apply at https://www.noglstp.org/programs-projects/ben-barres-fellowship/
Anti-racism statement
Meanwhile, Diamond joined forces with NOGLSTP board member Terry Demby, a Black gay man, and Vallesha Parker, a Black lesbian woman, to write an anti-racism statement for the organization.
"The impetus was from board members who wanted to say something [following Floyd's death] and I agreed with that," Diamond said.
The statement, which was issued July 24, pledges the organization to encourage outreach to communities of color, foster alliances with STEM organizations of color, support efforts to combat systemic racism in the STEM community, strive to share knowledge and be inclusive as an organization, support equity in all institutions, and demand commitment to equality from government officials.
Demby and Parker both said in a joint Zoom interview with the B.A.R. August 6 that the STEM community often suffers from a lack of racial diversity.
"I've been engineering for 37 years," Demby said. "I've been to conferences where I was the only Black person there. Black people have made all kinds of contributions through the years to science."
Parker said that visible representation is very important.
"My area of expertise is chemistry and I did not meet another Black woman chemist until well into my career," Parker said. "That's the first thing — seeing people who look like me. History does not paint us in a scientific way, and chemistry is not cheap. So people have to know [the field] is available."
Parker noted that she often works at the intersection of racism and sexism.
"In meetings, people sometimes ask 'are you a secretary? I thought you were here to take notes,'" Parker said. "That's definitely an uphill battle."
The statement touches upon a different intersection, that of racism and homophobia.
"A democratic society that supposes itself to be based on the precepts of liberty and justice for all cannot coexist with an ideology that demeans and debases members of that society. LGBTQ people, especially LGBTQ Black people and LGBTQ people of color, have long been victims of this brutality born of bigotry," the statement reads, in part. "We, the members of [NOGLSTP] are no strangers to the ills of bigotry. We have no illusions of our ability to single-handedly solve this societal illness known as racism. We also acknowledge that to simply be aware of racism is another form of inaction. If we are not part of the solution, then we are part of the problem."
Demby said that he is troubled by the racism he experiences within the LGBTQ community.
"There's a lot of discussion about homophobia in the African American community, but there is racism in the LGBTQ community, in our community," he said. "Our community is part of the problem as well as part of the solution, with racism. Together we can march forward."
Conference with oSTEM
Diamond said that NOGLSTP will present its Out to Innovate 2020 conference in collaboration with oSTEM's 10th annual meeting as a virtual event November 12-15.
The meeting was planned to be a joint one before the COVID-19 pandemic; due to the outbreak it will be entirely virtual.
"We did a joint venture at Georgia Tech a while ago. This is the 10th anniversary of the oSTEM national conference and they asked us to join with them," Diamond said. "Out to Innovate would have been the following year but we felt it was important to show solidarity with oSTEM."
Matthew Welmers, a pansexual man in a committed polyamorous relationship who is the 2020 conference chair for oSTEM, told the B.A.R. about what will be presented at the conference.
"We have a wide variety of content typical to a conference," Welmers said. "We have identity-focused workshops like traveling while trans, being out in the workplace and technical workshops like using AR to teach physics."
AR, Welmers explained, stands for altered reality. One workshop will discuss how to use virtual reality as a new way of physics instruction.
"We talk about how to tailor physics as an environment using a virtual reality headset, to help teach students better," he said.
Welmers said that there will also be a workshop on "navigating the transition from undergraduate to grad school" and workshops with a more professional track.
"We hope to supply something for everyone," Diamond said.
LGBTQ Agenda is an online column that appears weekly, usually on Tuesdays. Got a tip on queer news? Contact John Ferrannini at j.ferrannini@ebar.com

Editor's note: If you liked this article, help out our freelancers and staff, and keep the B.A.R. going in these tough times. For info, visit our Indiegogo campaign. To donate, simply claim a perk!
Comments on Facebook