News Briefs: NCLR receives $3M grant from philanthropist
Wednesday Aug 5, 2020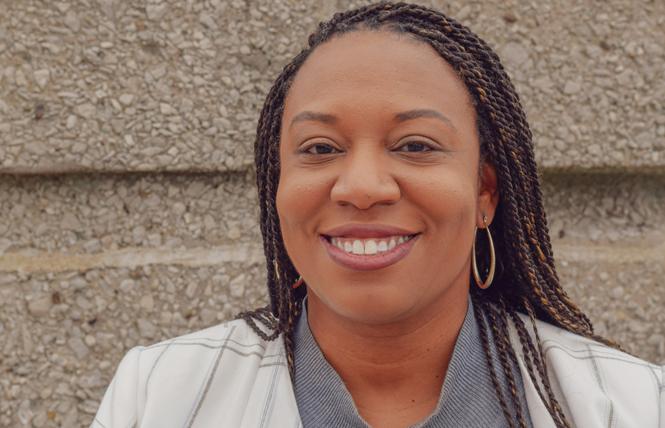 The National Center for Lesbian Rights announced that it has received a $3 million major gift from philanthropist MacKenzie Scott.

It's part of Scott's pledge to give away a majority of her wealth through the Giving Pledge. Scott is the ex-wife of Amazon founder Jeff Bezos and is one of the richest women in the world.

The gift to NCLR was part of $117 million that Scott gave to 116 nonprofits, according to an NCLR news release.

NCLR officials stated that Scott awarded it the funds because of "transformative work" the agency has done in the area of LGBTQ+ equity. Spokesman Christopher Vasquez told the Bay Area Reporter that the impact grant will be paid over three years.

"NCLR is immensely honored to be a recipient of MacKenzie Scott's incredible philanthropic journey," Executive Director Imani Rupert-Gordon stated. "In a world where wealth distribution isn't equitable, Scott's commitment and practice of sharing power, privilege, and resources makes us all stronger."

Scott said that she had made major gifts to organizations that are "driving change," covering a range of issues including racial, LGBTQ, and gender equity; economic mobility; functional democracy; public health; global development; and climate change.

NCLR noted that the funds will allow the organization to continue to provide COVID-19-related services to queer people, including creating policies to decarcerate vulnerable LGBTQ youth during the pandemic and collaborating with the National LGBTQ Anti-Poverty Action Network to connect queer people with COVID-19 resources.

SF HRC to hold trans forum
The San Francisco Human Rights Commission will hold a public forum Thursday, August 6, centering the transgender and nonbinary communities in the city.

The online event takes place from 5:30 to 7:30 p.m. It is being conducted in partnership with the San Francisco District Attorney's office, the Transgender District, El/La Para Translatinas, and TAJA's Coalition. The forum is expected to discuss hate crimes and incidents against trans and nonbinary people and other topics.

To register, go to https://zoom.us/meeting/register/tJcrduqvqDkiH9ys2ejP-xPlmnV9S_8VKb9u

Castro LGBTQ district to hold final board elections
The Castro LGBTQ Cultural District will hold its last election for advisory board members next month and deadlines are approaching for those interested in running.

There were two other elections for board members earlier this year. This third election was delayed due to the novel coronavirus pandemic and will be conducted online.

There will be a virtual working group meeting to discuss the election Saturday, August 8, from noon to 2 p.m. It will include time to discuss and review election procedures and answer questions from people interested in running. It will also identify gaps in the board's desired diversity, skills, and resources and create an action plan to fill those gaps. To sign up, go to https://us02web.zoom.us/j/4152987833

Five board seats will be open for election on Saturday, September 19, from noon to 3 p.m. Nominations are expected to open after this weekend's meeting. The deadline to file is Saturday, August 29. More information on the election is expected in early September.

Interested advisory board members should be able to commit five to 10 hours per week, attend monthly meetings, and serve on committees.

Ten board members have already been seated and have been working on projects such as securing city funds. The district is also expected to hire its first manager soon.

For more information, go to https://castrolgbtq.org/meet/

Conversation with Atkins
The Public Policy Institute of California will have lesbian state Senate President pro tempore Toni Atkins (D-San Diego) as its guest for its virtual speaker series Friday, August 7, from 11 a.m. to noon.

Atkins will join PPIC's Mark Baldassare for a wide-ranging conversation about challenges facing California during the COVID-19 pandemic and the role of leadership in difficult times.

The event is free. To register, go to https://bit.ly/2EFCsyo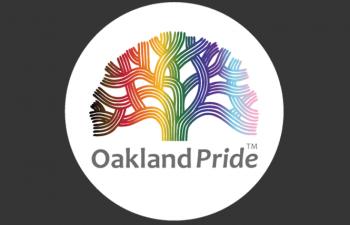 Oakland Pride unveils new logo
Oakland Pride unveiled its new logo Sunday, August 2, incorporating the colors of the Progress flag to include Black, Brown, Indigenous, and trans people alongside the six familiar rainbow flag colors.

The organization stated that it's the first major Pride celebration to use its logo to prominently embrace inclusivity with the added Progress colors.

The new logo will be part of Oakland Pride's virtual celebration that will take place September 6-13. The organization announced in June that its in-person Pride festivities would move online due to the coronavirus pandemic.

"We owe so much of our rights and freedoms we enjoy today to the sacrifices and leadership of Black, Indigenous, people of color, and transgender women," Carlos Uribe, Oakland Pride executive director, stated in an August 2 news release.

The first rainbow flags were created in 1978 by the Gilbert Baker and his friends, Lynn Segerblom and James McNamara, according to a 2018 Bay Area Reporter article. Baker died in 2017. McNamara died of AIDS-related complications in 1999. Those early flags included more colors and other items, such as stars, than the standard six, which Baker turned into an international symbol of LGBTQ rights.
Oakland Pride's release stated that Baker had assigned meaning to each of the six colors commonly used today: red for life, orange for healing, yellow for sunlight, green for nature, blue for harmony, and violet for spirit. (Some of Baker's flags also included turquoise, which represented magic.)

In 2017, Philadelphia Pride partnered with Amber Hikes, a queer Black social justice advocate, to include black and brown on the rainbow flag, Oakland Pride's release stated. At the time Hikes led the More Pride More Color campaign, according to her Wikipedia entry. She also led Philadelphia's Office of LGBT Affairs. She is now the chief equity and inclusion officer for the American Civil Liberties Union.

Graphic designer Daniel Quasar added a five colored-chevron to the rainbow flag to place greater emphasis on "inclusion and progression," Oakland Pride's release noted. That flag is generally referred to as the Progress flag.

"Oakland Pride's new logo embraces LGBTQ+ history, resilience, joy, and our communities' continued pursuit of justice," the release states. "It's a recognition and celebration of the diversity and intersectionality within the LGBTQ+ community."

For updates on Oakland Pride, visit www.oaklandpride.org or visit its Facebook or Instagram pages.

Silicon Valley Pride seeks videos
In other Bay Area Pride news, Silicon Valley Pride is seeking videos for its virtual celebration. The South Bay Pride organization also announced in June that it was moving the festivities online due to the health crisis.

This year's theme for the August 29-30 event is "Equality Rising."

In an email, organizers said that 1-minute videos will be considered of people showing their fashion, art, or dance moves.

The deadline has been extended to Saturday, August 8. People can submit their videos by going to https://www.svpride.com/submit

Davis to speak at Courage CA event
Courage California will have a virtual event featuring social justice activist Angela Davis and Nourbese Flint Thursday, August 13, at 5:30 p.m. discussing Black liberation and why the November 3 general election matters.

Davis, who came out as lesbian in an 1997 Out magazine article, continues to speak out on myriad issues.

Flint is executive director of Black Women for Wellness Action Project.

The evening, a fundraiser for Courage California (formerly the Courage Campaign), will spotlight the visionary leadership of Black, Indigenous, and other women of color; connect Black Lives Matter to our broader lineage of movements; and highlight how we can fight systemic racism on the ballot.

There will also be a performance by the Oakland youth poet laureate Samuel Getachew and a special appearance by gay Emmy-, Tony-, and Grammy-winning actor Billy Porter.

Tickets start at $100. To register, go to https://bit.ly/39Tyhe8

Virtual LGBTQ resource fair
OurTown SF, the LGBTQ nonprofit resource fair, will go virtual this year and take place Saturday, August 15, from 12:30 to 4:30 p.m.

Organizer Paul Margolis stated in an email that over 150 Bay Area groups serving the queer community are expected to participate. Connections at the expo will help them secure new members, volunteers, and donors.

San Francisco Mayor London Breed and gay District 8 Supervisor Rafael Mandelman are expected to welcome attendees. The San Francisco Lesbian/Gay Freedom Band will be on hand, along with the Sisters of Perpetual Indulgence and a member of the San Francisco Gay Men's Chorus.

For more information, visit the Facebook page at https://bit.ly/30mibGG

Rosie the Riveter rally goes virtual
This year's Rosie the Riveter rally to salute the women who served on the home front during World War II will be a virtual affair and takes place Saturday, August 15.

This year marks the 75th anniversary of the end of the war and the 20th anniversary of the founding of the Rosie the Riveter/WW II Home Front National Historical Park in Richmond.

People are being asked to post their own Rosie tribute message by Monday, August 10. People can don their Rosie outfits and polka dot bandana, strike the famous Rosie pose, and contribute a thank you to the Rosies and a happy anniversary to the park.

The park and the Rosie the Riveter Trust will share the messages the day of the virtual rally.

The trust is also partnering with Columbia sportswear and has a coupon available through September 8. The company will donate 10% to the trust; last year it raised over $10,000.

For more information on how to participate and the coupon, go to https://www.tribute.co/rosie-the-riveter/


Editor's note: If you liked this article, help out our freelancers and staff, and keep the B.A.R. going in these tough times. For info, visit our Indiegogo campaign. To donate, simply claim a perk!
Comments on Facebook