Researchers work on virus treatment, vaccines
Wednesday Mar 18, 2020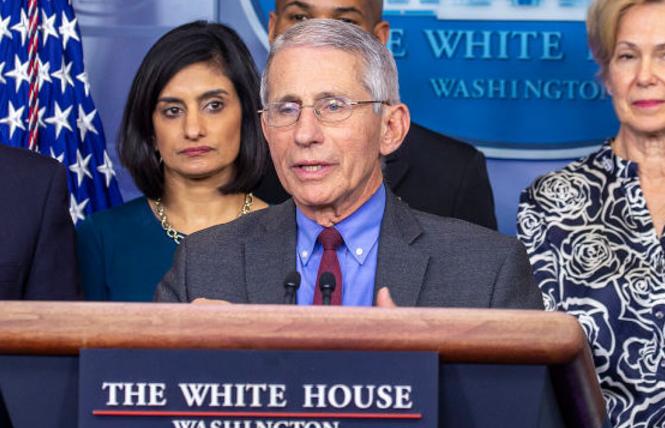 Researchers are working around the clock to develop treatments and vaccines for the new coronavirus that continues to sweep the globe.
As of March 18, there were more than 201,000 confirmed cases worldwide, about 6,500 cases in the United States, 740 cases in California, and 356 in the San Francisco Bay Area .
While COVID-19 is mild for some people, in others it can potentially be fatal.
On March 16, the National Institutes of Health announced that the first U.S. clinical trial of a vaccine to protect against the coronavirus — officially named SARS-CoV-2 — is now underway.
This early-stage study will test an experimental vaccine called mRNA-1273 that is being jointly developed by the National Institutes of Allergy and Infectious Disease, the biotechnology company Moderna, and the Coalition for Epidemic Preparedness Innovations.
Coronaviruses have spikes on their surface that bind to human cells and allow the virus to enter. The new vaccine contains a genetic sequence for the virus spike, which researchers hope will stimulate a robust immune response. It does not contain whole virus, so it cannot cause infection.
The first human trial plans to enroll 45 healthy adult volunteers at Kaiser Permanente Washington Health Research Institute in Seattle. This study will test different doses of the vaccine to see if it is safe and stimulates an immune response against the virus. If these results are promising, it will then move into larger trials to determine if it protects against infection.
NIAID director Dr. Anthony Fauci has estimated that the entire process could take at least 12 to 18 months — much shorter than the usual course of vaccine development.
"Finding a safe and effective vaccine to prevent infection with SARS-CoV-2 is an urgent public health priority," Fauci said in a statement. "This phase 1 study, launched in record speed, is an important first step toward achieving that goal."
Treatments in the pipeline
Fauci and Dr. Ralph Baric of the University of North Carolina at Chapel Hill gave an overview of treatments and vaccines in development at a coronavirus special session last week at the Conference on Retroviruses and Opportunistic Infections, which was held virtually via webcast after the in-person meeting in Boston was canceled due to the growing crisis.
"Antivirals, monoclonal antibodies and other agents are being developed and tested in real time, literally as we speak," Fauci said, noting the World Health Organization's international clinical trials registry includes more than 260 studies related to COVID-19.
Among these are certain antiretroviral drugs used to treat HIV. Some doctors have tried AbbVie's combination pill Kaletra (lopinavir/ritonavir), based on the fact that it showed promising activity against a related coronavirus that caused the 2002-2003 SARS outbreak. There have been several reports from China that COVID-19 patients treated with Kaletra recovered, but a large proportion recover anyway, so this does not prove that the drug works.
Clinical trials of Kaletra alone and in various combinations are currently underway. In the meantime, there is no evidence that the medication can be used as a sort of "coronavirus PrEP," nor is there any need for HIV-positive people who are currently taking Kaletra to switch to other antiretrovirals to preserve the supply for patients with COVID-19.
Another HIV protease inhibitor, darunavir (Prezista or Prezcobix), has also been used in the real world and is being tested in trials. However, its manufacturer, Johnson & Johnson, warned this week that doctors should not treat COVID-19 patients with the drug based on "anecdotal, unsubstantiated claims."
Further along in the pipeline is Gilead Sciences' nucleotide analog remdesivir, originally developed to treat Ebola virus but never approved. Early studies showed that it improves respiratory function in animals infected with a coronavirus related to SARS-CoV-2. Remdesivir is currently being tested in several trials in China and the United States, one of which includes people evacuated from the Diamond Princess cruise ship.
Researchers are also testing the malaria medications chloroquine and hydroxychloroquine (Plaquenil), influenza drugs such as oseltamivir (Tamiflu), immune-stimulating interferons, and antibody-containing blood plasma from COVID-19 patients who have recovered.
About 20% of people with COVID-19 develop severe disease, some of whom require intensive care and mechanical ventilators. As Baric explained at CROI, the lung damage is caused partly by the virus itself and partly by the immune system's efforts to fight it. In some cases, patients develop a dangerous immune overreaction known as a cytokine storm.
Some doctors are successfully using tocilizumab (Actemra), an anti-inflammatory drug from South San Francisco-based Genentech that is approved for rheumatoid arthritis, to manage cytokine storms. But another type of anti-inflammatory — corticosteroids like prednisone — may actually cause further harm.
WHO recommended this week that people with COVID-19 symptoms avoid corticosteroids and milder over-the-counter anti-inflammatories like ibuprofen after a cautionary tweet from French Health Minister Olivier Veran, but other experts say there is no evidence to support this.
While new treatments are critical for people with advanced COVID-19 illness, many experts predict that an effective vaccine will be the only hope for bringing the pandemic under control. To that end, in addition to the vaccine in the newly opened Seattle trial, several other candidates that work in different ways are now in earlier stages of development.
Comments on Facebook