Updated: Online Extra: Chelsea Manning released from prison
Thursday Mar 12, 2020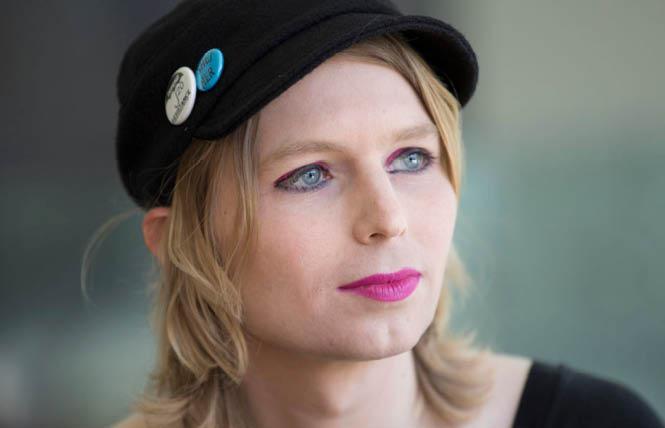 Chelsea Manning — a trans woman and former soldier who became famous for leaking United States military and State Department secrets to WikiLeaks in 2010 — was released from prison last week following a federal judge's order.
In May 2019, Manning was incarcerated at a federal detention center for refusing to comply with a subpoena from a federal grand jury in a case against WikiLeaks founder Julian Assange. But Judge Anthony Trenga of the U.S. District Court for the Eastern District of Virginia in Alexandria ruled March 12 that her testimony is no longer necessary, in the wake of a suicide attempt.
Manning attempted suicide March 11, according to a statement from her attorneys. She was taken to the hospital and is recovering. Other information on the subject was not released.
But Trenga's order demanding Manning's immediate release rejects Manning's request to cancel fines in the amount of $256,000 imposed on her for her refusal to testify. Manning was being fined $1,000 per day that she remained incarcerated after 60 days.
A crowdfunding campaign that was started when she was released has now raised the money needed to pay the fines and has been disabled, according to a post on GoFundMe.
"WE MET OUR GOAL!" Kelly Wright, the organizer, posted on GoFundMe. "Thanks everyone who donated and shared! Seriously we are so immensely grateful for the resounding support and solidarity."
Wright added that another fund has been established to help cover Manning's living expenses. People can donate at https://bit.ly/2ISuNvC
Manning attorney Moira Meltzer-Cohen did not respond immediately to a Bay Area Reporter request for comment.
As the B.A.R. previously reported, Manning's refusal to comply with the subpoena because she is conscientiously opposed to grand jury testimony due to past abuses by prosecutors against left-wing activists.
Fight for the Future, a nonprofit dedicated to digital rights, had organized a petition backed by several other groups (such as Daily Kos) calling for Manning's release. The petition had over 65,000 signatures at press time.
Evan Greer of Fight for the Future said the organization has been "a longtime supporter of Ms. Manning," and defended her decision to refuse to comply with a subpoena.
"Grand juries have been used to target activists and journalists and to strip people of their constitutional rights," Greer said to the B.A.R. in February. "Chelsea's resistance to grand juries is a principled stance against a non-transparent process frequently used to overreach."
"I think that the U.S. government's persecution of Chelsea is a quintessential example of punishing people for telling the truth. That's her only crime," Greer added.
Federal prosecutors charged Assange last year with 18 criminal counts relating to obtaining and disclosing U.S. national security information. He is currently incarcerated in the United Kingdom for a failure to appear in court, with possible extradition to the U.S.
The charges directly relate to Manning's leaks to him.
Manning was convicted of aiding the enemy in a 2013 court-martial; however, former President Barack Obama commuted her sentence in his final days in office in January 2017 and she was released that May.
Updated, 3/16/20: This article has been updated to include fundraising efforts for Ms. Manning.
Comments on Facebook