Updated: Online Extra: EQCA postpones summit for LGBTQ electeds
Thursday Mar 12, 2020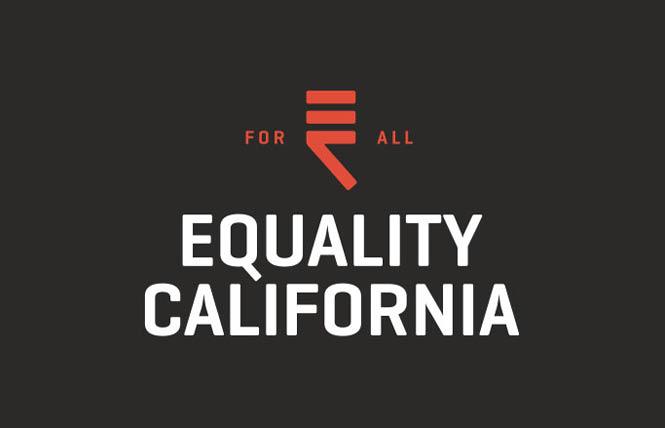 Two of the country's largest LGBT rights organizations have canceled events and postponed major fundraisers in California due to the novel coronavirus pandemic.
After insisting its second annual LGBTQ Leadership Summit set for Friday, March 13, was a go, Equality California announced March 12 that it has been postponed due to new state guidance on coronavirus.
The Human Rights Campaign, the national LGBT civil rights organization, also announced Thursday it was canceling all of its public events through April 4, including its major fundraiser dinner in Los Angeles that was set to take place Saturday, March 28. The decision also means the cancellation of its fundraising dinners in Nashville this Saturday, March 14, and the one in Houston that was to be held April 4.
"We are facing a global health crisis, and the Human Rights Campaign's number one priority is to look out for the health and safety of our members, supporters, staff, the LGBTQ community and the community at large," stated HRC President Alphonso David.
He added that HRC's "focus remains on the goal of advancing the rights of LGBTQ people around the world and on the defeat of Donald Trump and Mike Pence in November. We will continue to work toward this goal, and weather this crisis as we have weathered crises before - by uniting as a community."
EQCA also announced Friday morning that it was postponing two of its upcoming big fundraising galas. The 2020 Sacramento Equality Awards, previously scheduled for Tuesday, April 14, have been postponed to a date yet to be determined.
The 2020 San Francisco Equality Awards, previously scheduled for Saturday, May 9, have been postponed to Friday, September 11, and will still occur at The Fairmont San Francisco.
The 2020 San Diego Equality Awards (June 5), Los Angeles Equality Awards (September 26) and Palm Springs Equality Awards (October 17) are currently scheduled to occur as planned, according to the organization.
"We will continue to coordinate with state and local leaders and closely monitor guidance from public health officials and will immediately notify our guests and sponsors of any additional updates or changes to the Equality Awards schedule should they become necessary," wrote EQCA Executive Director Rick Chavez Zbur in an email.
As the B.A.R. noted Thursday, March 12, EQCA's summit, which brings together elected LGBTQ leaders from around the Golden State, was to have taken place in Sacramento. But on Wednesday, March 11, Governor Gavin Newsom issued new guidance from public health officials advising that public gatherings of 250 people or more should be postponed or canceled statewide at least through the end of the month. The decision was made in an effort to slow the spread of COVID-19, the respiratory disease caused by the virus.
Zbur made no comment in a brief news release. The Bay Area Reporter emailed Zbur Wednesday night inquiring about whether the conference was going ahead.
The statewide LGBTQ rights organization said in the release that the top priority for it and the California Legislative LGBTQ Caucus "has always been the health and safety of participants."
"As public health officials issued new guidance regarding COVID-19 and public gatherings in recent weeks, the organizations have repeatedly updated participants with guidance from the U.S. Centers for Disease Control and California Department of Public Health and planned to implement recommendations from CDPH at [Thursday's] reception and Friday's Summit event," the organization stated.
It added that 150 participants were scheduled to attend Friday's summit, but postponing it "was the most appropriate course of action in light of the guidance issued by Governor Newsom's office late Wednesday night."
Gay state Senator Scott Wiener (D-San Francisco) wrote in a text message to the B.A.R. Thursday that he had planned to attend the event.
"EQCA made the right decision to postpone the conference," he wrote. "It's an important and fantastic gathering — bringing together LGBT officials from around the state — but our community's health is paramount. I look forward to the rescheduled conference."
No new date has yet been announced.
Comments on Facebook