Election 2020: Apparent progressive sweep in SF judicial races
Wednesday Mar 4, 2020
Progressive candidates are leading in the races for three open judicial seats on the San Francisco Superior Court that were on the March 3 primary ballot, but at least one race has a close margin as election-watchers await more results. The San Francisco Department of Elections reported Wednesday that there are 104,000 ballots left to be counted.

Superior Court judge seat No. 1
Maria Elena Evangelista routed Pang Ly in the race for Superior Court judge seat No. 1 with a 64.5 to 35.1% lead at press time, with all precincts reporting. Evangelista's win was the largest margin of victory in any of the judicial races.

Evangelista, 44, is a deputy public defender. She raked up endorsements from the San Francisco Democratic Party, the progressive Harvey Milk LGBTQ Democratic Club, the more moderate Alice B. Toklas LGBT Democratic Club, and Bay Area Lawyers for Individual Freedom, an LGBT bar association.

Evangelista ran for judge two years ago as one of four public defenders challenging sitting judges on the Superior Court, charging that they should be voted out of office because they were "Republican appointees."

While Republican governors appointed them, all four of the judges were registered Democrats. All of the judges won their reelection races.

This time around, Evangelista broadened her support.

Evangelista said she will continue working at the public defender's office until all the votes are counted.

"We worked very hard and we're very happy with the results," she wrote to the Bay Area Reporter March 4. "There are still a lot of votes left and we're looking forward to seeing everyone's votes counted."

Ly conceded the race in a phone call with the B.A.R. the morning of March 4.

"There are so many votes left to count but it's clear I did not win," Ly said. "I'm proud of the campaign we ran and the support we got."

Ly said that the experience of running for office made her "more proud to be a San Franciscan" because she got to meet so many more of them.

"I met so many people who care about our community," Ly said.

Ly congratulated the election night winners.

"I wish nothing but the best for the newly-elected judges and support their efforts to maintain the independence and the integrity of the judiciary," Ly said.

Ly, 46, plans to continue in her position as a commissioner pro tem for the Superior Court. She watched the election returns on television at home with her family.
Superior Court judge seat No. 18
Michelle Tong has a solid lead over Dorothy Chou Proudfoot in the race for Superior Court judge seat No. 18 with 56.4 to 43.2% of the vote at press time, with all precincts reporting.

Proudfoot told the B.A.R. in a phone call early March 4 that she is hoping for a turnaround.

"I know that there are still a lot of votes to be counted, but I see what the initial numbers are," Proudfoot said. "There's only a miracle chance. It looks like only a 28% turnout so far and I don't think that will be the final number."

Proudfoot said that she went to gay state Senator Scott Wiener's election party at the Cadillac Bar and Grill on Ninth Street in the South of Market neighborhood, where she thanked people who'd supported her.

"I'm grateful to the volunteers who helped and thankful for the campaign I ran," Proudfoot said.

Proudfoot, 45, served on the Amicus Committee of California Women Lawyers, where she "reviewed amicus briefs on such issues as same-sex marriage, Title IX discrimination, transgender protections, and the contraceptive care mandate," as she wrote to the B.A.R. in her endorsement questionnaire several months back.

She currently works as an administrative law judge for the San Francisco Rent Board.

On Thursday, March 5, Tong said she's happy with the results so far.

"We are waiting for the next update but the lead has been increasing so we are definitely pleased with the trajectory it's going." Tong said in a phone interview.

Tong held an election night party at the Lava Restaurant and Lounge in the China Basin neighborhood.

A deputy public defender since 2004, Tong, 45, was seen as the more progressive candidate in the race, receiving the endorsement of the San Francisco Democratic Party and the Milk club.

She has emphasized the need for bias training and more juror diversity, as well as what she views as the injustice of the cash bail system — recently abolished by new San Francisco District Attorney Chesa Boudin.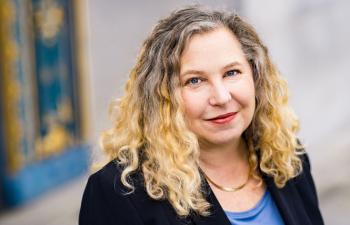 Superior Court judge seat No. 21
The closest race of the three, Carolyn Gold leads Kulvindar "Rani" Singh for Superior Court judge seat No. 21. Gold held a 51.2 to 48.2% margin at press time, with all precincts reporting. The gap between them is only 3,491 votes out of 117,091 counted.

Singh said the winner is "anybody's guess."

"I don't know how many ballots aren't counted, but it's within range," Singh said in a phone interview with the B.A.R. March 4. "Ballots are expected to be coming in until Friday because it counts as long as it was postmarked yesterday, and a lot of people held on to their ballots because of the presidential election.

"We're still within striking distance," she added.

Singh watched election returns with family and friends at Hole in the Wall Pizza in the Sunset district, where she lives.

"We love to support the businesses out here in the neighborhood I grew up in," Singh said.

Singh, 46, is an assistant district attorney who has said that judges need to be more visible as community members. She received the endorsement of the San Francisco Chronicle and was viewed as the more moderate candidate

Gold, 63, was seen as the more progressive candidate, receiving the endorsement of the Milk club and the San Francisco Democratic Party.

She is the director of litigation and policy for the Eviction Defense Collaborative, and would bring decades of tenants rights law experience to the bench.

At press time, Gold had not responded to a request for comment from the B.A.R.

Updated, 3/5/20: This article has been updated to include comments from Michelle Tong.
Comments on Facebook