Online Extra: Sharon Stone helps launch SFGMC capital campaign
Monday Jan 13, 2020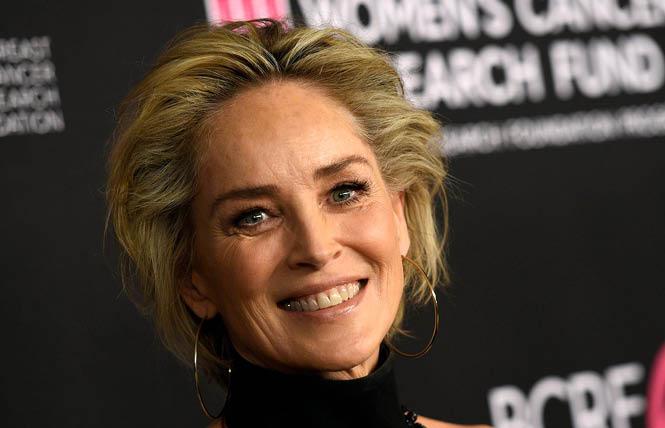 Actress Sharon Stone is helping the San Francisco Gay Men's Chorus launch its capital campaign this week that will provide funds for its National LGBTQ Center for the Arts.

The campaign will kick off Wednesday, January 15, at 6:30 p.m. at the arts center, 170 Valencia Street.

Stone will be on hand, as honorary chair; Mayor London Breed will also make remarks.

Gay politicos state Senator Scott Wiener (D-San Francisco) and District 8 Supervisor Rafael Mandelman will be on hand.

The evening will include a performance by members of the chorus.

In related news, local Realtor Steve Gallagher has announced that he has pledged $30,000 of his real estate commissions this year to the chorus for the arts center.

It was just about a year ago that the chorus announced it purchased the Valencia Street building for its art center. The cost was $9.7 million and, at the time, chorus officials said they planned to have a capital campaign to cover the purchase of the building and renovations, as well as support an endowment fund.

In a January 3 news release, Gallagher, a gay man who works at Coldwell Banker, noted he was vice president of the chorus board from 2011-2015.

"Funds raised will help the SFGMC make improvements to, and pay off the debt on, the National LGBTQ Center for the Arts," Gallagher said in the release.

The building houses rehearsal and office space, conference rooms, and community engagement spaces. The chorus also plans to hold a series of special events at the center.

For more information, go to www.sfgmc.org/arts-center-events

Updated, 1/13/20: This article has been updated to remove the amount capital campaign is seeking because it was outdated. New figures should be released later this week.
Comments on Facebook