Happy holidays from Noe Valley!
Wednesday Dec 18, 2019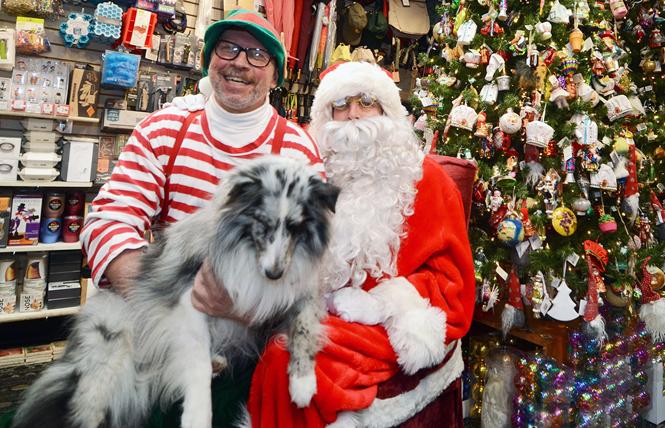 Just for Fun and Scribbledoodles, located at 3982 24th Street in Noe Valley, had Santa on hand December 11. He was joined by his elf, "Bobby Penny," and doggie Caspian for a fun-filled afternoon and evening greeting kids, who also got to see some reindeer that were outside. David Eiland, a gay man who co-owns the shop with his business partner, Robert Ramsey, who's also gay, said it was a jam-packed shopping day.
Comments on Facebook