Editorial: Re-elect Cisneros for treasurer
Wednesday Oct 16, 2019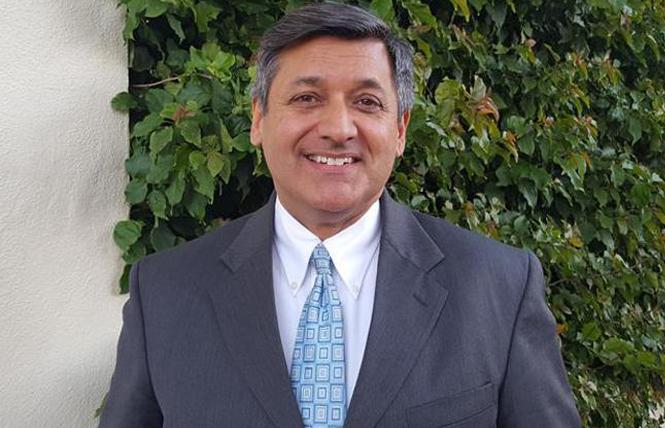 José Cisneros is the only LGBT citywide municipal officeholder. We're endorsing him for a fourth four-year term as treasurer-tax collector primarily because of his acumen and proven success as the city's banker and chief investment officer. His main responsibility is collecting taxes and revenues. In that capacity, he publicly sparred with home-rental sites like Airbnb over its initial refusal to collect and pay the same occupancy tax San Francisco imposes on city hotels. When we met with him earlier this year, he declined to talk specifically about Airbnb, citing taxpayer confidentiality laws, but he did note that not only did his office work on the issue, but the city's supervisors and former mayor helped by creating an office to police short-term rental websites, which has made it easier for such businesses and their hosts to follow the rules.

Cisneros has also been creative in aiding all city residents. His Bank on San Francisco program, which works with banks to provide accounts for those who are unbanked, became a national model. His office has helped upward of 75,000 people open bank accounts, thus avoiding a reliance on check-cashing outlets and their exorbitant fees.

More recently, his office has been involved in talks to explore forming a city-run public bank that could expand banking services to underserved clients. Due to federal laws regarding marijuana, a public bank isn't ideal for cannabis-focused businesses, which is the type of business that could benefit most. Cisneros supports efforts by state lawmakers to change the federal rules.

Cisneros is running unopposed — he last faced a challenger in 2005 — and he can be counted on to continue his leadership of this critical city department. San Francisco cannot provide the myriad services it does without resources that are derived from an efficiently and competently managed treasurer's office.
Comments on Facebook