FDA panel recommends new PrEP for some
Wednesday Aug 14, 2019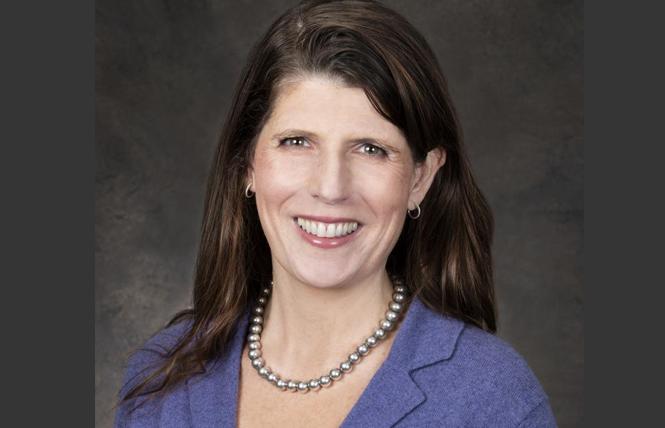 A new HIV prevention option works well for gay and bisexual men and transgender women and should be approved by the Food and Drug Administration for these populations, according to an expert advisory committee.
At an August 7 hearing, the panel of independent experts voted 16-2 in favor of FDA approval of Descovy (tenofovir alafenamide/emtricitabine) for PrEP for men who have sex with men and for trans women. But in an 8-10 split, the panel voted against extending this recommendation to cisgender women due to a lack of data.
The FDA is not required to follow the recommendations of its advisory committees, but it usually does so. A final decision about approval of Descovy for PrEP is expected by the end of this year.
"Descovy represents a potential new therapeutic option for people at risk of sexually acquired HIV-1 infection," Dr. Diana Brainard, a senior vice president at Gilead Sciences, said in a statement. "If approved for a PrEP indication, Descovy could play a meaningful role in the federal initiative to address the nation's HIV epidemic."
The tenofovir alafenamide (TAF) in Descovy is an updated version of the tenofovir disoproxil fumarate (TDF) in the Truvada coformulation. Both combination pills are manufactured by Gilead.
TAF produces higher levels of the active drug in HIV-susceptible immune cells, so it can be given at a lower dose. TAF for PrEP has less detrimental effects on kidney function and bone loss biomarkers than TDF, but it also has a less favorable effect on blood lipids, which could have implications for cardiovascular risk.
Approved in 2012, Truvada is currently the only FDA-sanctioned PrEP option. It is indicated for adults and adolescents at risk for sexually acquired HIV regardless of their sex, gender identity, or sexual orientation.
The committee's decision was based on findings from the DISCOVER trial, which enrolled more than 5,300 men who have sex with men and a small number of trans women at high risk for HIV. They were randomly assigned to take Descovy or Truvada once daily for two years.
As the Bay Area Reporter reported earlier this year, both Descovy and Truvada were highly effective for HIV prevention. After one to two years of follow-up, infection rates were 0.16 and 0.34 per 100 person-years of follow-up, respectively. This difference was not statistically significant and the researchers concluded that Descovy is noninferior to, or just as effective as, Truvada.
However, as reported at the recent International AIDS Society Conference on HIV Science, researchers showed that TAF leads to higher drug levels in immune cells, which are attained more quickly and last longer compared with TDF. This extra "forgiveness" might be important for gay and bi men using the on-demand, or 2-1-1, PrEP schedule before and after sex, rather than taking it every day.
Further, previous studies showed that tenofovir reaches lower levels and does not last as long in vaginal and cervical tissues compared with rectal tissue. This suggests that Descovy may have an edge for cisgender women — and potentially for trans men. But these groups were not included in DISCOVER, and the committee members said there was not enough data for these populations. Gilead argued that a trial comparing the two PrEP options in women could take up to 10 years.
Members of the PrEP4All Collaboration and the Treatment Action Group presented testimony to the committee, noting that the DISCOVER trial did not reflect the makeup of communities most vulnerable to HIV. The advocates urged the FDA to ensure that Gilead's marketing is consistent with scientific evidence, which so far does not demonstrate that Descovy is more effective than Truvada for HIV prevention.
"Gilead's failure to establish high quality safety and efficacy data for Descovy PrEP in cisgender women has put advocates into an impossible quandary — either advocate for a delay in the approval of Descovy PrEP in cisgender women and effectively deny them the ability to choose which PrEP formulation they prefer, or advocate for the approval of Descovy PrEP in cisgender women while establishing a precedent that will disincentivize future PrEP modalities from being tested in this key population," they said in an open letter to the advisers.
Given the very high effectiveness of Truvada PrEP in clinical trials and real-world use, some medical experts and advocates have suggested that any small difference in protection may not be worth the extra cost of Descovy for most people. Descovy and Truvada cost about the same now — approximately $2,000 a month — but the TDF combo is expected to be cheaper once generic versions become available starting next year.
"Based on the science that we have seen thus far, there is no indication that everyone needs to be taking Descovy," said Tim Horn of the National Alliance of State and Territorial AIDS Directors.
Comments on Facebook