SF Homeless Project: SF pilots Host Homes for youth
Wednesday Jul 31, 2019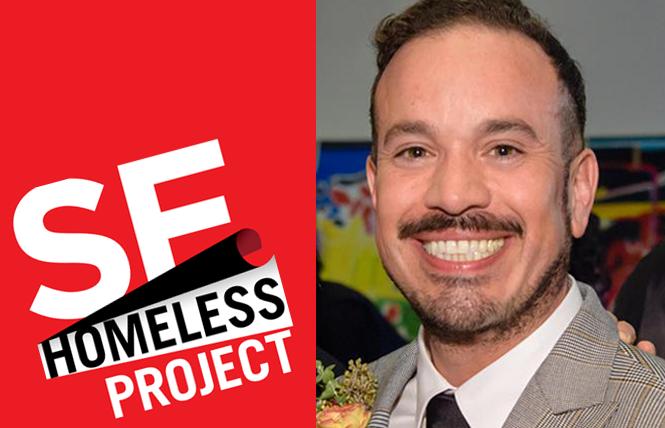 San Francisco will soon join Minneapolis, Baltimore, Sacramento, and other cities that are offering transitional housing in private homes for homeless youth. The LGBT community center this fall expects to pilot the local host homes program, the first such housing to be formally offered in the city.

Unsheltered transitional age youth from 18-24 can apply at the community center for the program, which includes wraparound services — housing, casework, mental health services, and ultimately a plan toward a more permanent housing solution. The program accepts all TAY homeless youth, but the center's language highlights the fact that half that demographic is LGBTQ, and have specific housing needs that the program can help with.

However, according to Roberto Ordeñana, the center's deputy executive director, the city's program is still in its infancy, and is looking for community support — and hosts.

"We're eager to get the program off the ground," said Ordeñana, who spoke with the Bay Area Reporter by phone. "It's the first of its kind for the city. Unsheltered transitional age youths can choose a home through the SF-based community center, and we can work to reduce the impact of homelessness on a personal level.

"Hosts will be people who have homes they're willing to open, offering private space, a kitchen, and a bathroom," he added. "The center will have personally-assigned caseworkers to ensure these young people get the help they need."

In April 2018 center officials had told the Bay Area Reporter that they were aiming to launch a host homes program that fall, as the federal Department of Housing and Urban Development had accepted its grant application to pilot the program for two years. At the same time Mayor London Breed, then a candidate, had included it in her housing plan during the campaign and discussed it when meeting with the B.A.R.'s editorial board. A former aide of hers had learned about a host homes program in Minneapolis.

Funding for the San Francisco host homes program comes in large part from the federal Housing and Urban Development Department and is contracted through the city's Department of Homelessness and Supportive Housing, according to Ordeñana. The HUD funding was awarded to the center through a competitive grant process. The figures included in the 2019-2020 city budget amount to $350,000 a year for two years, he said. This pays for three staff members, two case managers, host training, and a full-time program manager.

Ordeñana mentioned similar initiatives in other cities, as well as a cultural element.

"Host homes are a proven form of intervention," he said. "Immigrants and communities of color have a long tradition of hosting people in their homes temporarily and on a permanent basis. For the first time here in San Francisco, we're able to build a framework around the kind of hosting that has always existed to provide support for the young people, as well as to the host families to make the best experience possible to everyone involved."

Ordeñana, a gay man, told the B.A.R. he experienced a kind of transitional support growing up in an immigrant household with parents who came to the U.S. from Nicaragua in the 1960s.

Creating a framework around a concept that already exists was an idea that resonated for Shahera Hyatt, director of the California Homeless Youth Project in Sacramento. Hyatt, who holds a master's degree in social work, told the B.A.R. via email that even before the 2019 pilot program began in her city, she was hosting an LGBTQ youth in her home as a means of giving back to the queer community.

"The process was unofficial because there wasn't a specific host home program yet in Sacramento," Hyatt, a 34-year-old bisexual woman, wrote. "But I met a young person who was sleeping outside and on the steps of City Hall, and after weeks of getting to know one another, I invited him over to stay."

Hyatt detailed how she met this person and became aware that Sacramento did not offer adequate facilities to help a young queer person with that kind of need. Through the gradual process of getting to know a homeless youth, recognizing the lack of resources available for this person (who was a college student), and getting approval from her partner, Hyatt decided to open her home.

"[My partner] was supportive but skeptical, and I knew it would take a little bit of time, so we kept the conversations going," Hyatt wrote. "He didn't know this kid, and he didn't know the life of being a homeless teenager and college student like I did. He didn't know what it was like to rely on the community outside of one's family to get your basic needs for food and shelter met by people you aren't related to. But eventually I heard the magic words, 'I support you.'"

When asked what moved her to make such a generous gesture, Hyatt focused on the broader political factors that cause homelessness among queer youth in the first place.

"I'm worried about the current and future political climate," she wrote. "One in three transgender people experience homelessness at some point in their lives, and trans, queer, and gender-nonconforming young people are routinely targeted for violence, harassment, and the bureaucratic violence of harmful policies such as the criminalization of homelessness. Many of our communities target people living outside by giving them tickets, fines, confiscating their belongings, or even jail time just because they can't afford a place to stay.

"LGBTQ people are disproportionately targeted for harassment by law enforcement, emboldened by the anti-LGBT rhetoric of our current president and his administration," she added. "Suicide rates are already increasing for the LGBTQ community, and bisexual folks have some of the biggest health disparities in the LGB community."

Since Hyatt wasn't part of the official Sacramento program, which began earlier this year, she didn't go through a screening process to determine whether she was a good match for the program.

Looking for hosts
The B.A.R. asked Ordeñana what the program looks for in a host.

"We want folks who want to build a strong partnership with young people," Ordeñana said.

When asked if this could be a shared pool with people certified as foster parents, Ordeñana said the aim is different.

"Compared to the foster care system, we let the young people make a decision as to where they end up living," he said. "They want to know why the host joined the program. For us, it's important to understand that. There will be interviews, screenings, and home visits if someone wants to participate. We'll do a variety of screenings through interviews, home visits, background checks, ultimately inviting them to provide some written applications and letters and then young people can meet prospective hosts."

The center is a local partner to Point Source Youth, a national nonprofit that connects local host homes programs to the funding sources and provides structure as well as the technical assistance they need to get their own version off the ground.

Point Source Youth's website has a host homes guide. The 74-page document includes the nitty-gritty for those who are seriously considering offering space in their homes; hosts receive no compensation for their services. They must sign a contract binding them to the agreement, as well as a waiver for liability claims against Point Source Youth and the local organization through which the host homes program is run, its employees, or volunteers.

There is also a detailed questionnaire, including the host's description of a person they would like to help, and a place to list references.

"All of this centers on a sense of power and agency for the young people. We want someone, or families, that are going to be humble, to be willing to learn what are the issues that young LGBTQ unsheltered people face today, what are the issues of race and class," Ordeñana said. "We'll teach them how to welcome someone; how to better understand harm reduction principles; power and privilege; how race, sex and gender identity all impacts homelessness; and how it all shows up in relationships."

Once a host is accepted, Ordeñana said they would embark on "extensive training, and extensive activities in order to build community."

When asked how needed a program of this kind is, Ordeñana was explicit about the urgent nature of queer youth homelessness in this city.

"Of the total number of young people who are homeless in San Francisco, 50% are LGBTQ," Ordeñana said, referring to recent counts from DHSH.

The recent Point-in-Time Count indicated that there are 1,145 homeless youth in San Francisco, with 46% identifying as LGBTQ.

"Kids are still kicked out of homes, fleeing unsupportive communities and environments. Some flee from across the state and country to San Francisco for a safe place to be themselves. Because of the affordability crisis and the lack of a network, if they have no job or housing lined up, they end up on the street," he added.

Most importantly, Ordeñana said that the program needs more host candidates.

"We want to invite as many community members as want to open up their homes to reach out to us," he said. "We're looking for individuals and families who can offer space for three months to a year. In the pilot we're looking for 10-15 people, but eventually we need to recruit 20-25 hosts in the area."

In addition to city funding, the program is also seeking corporate sponsors. Ordeñana told the B.A.R. that Uber offered a $15,000 grant supporting the host homes effort.

Representatives from Uber did not immediately respond to a request for comment.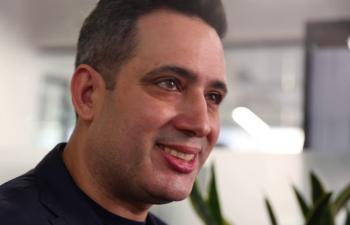 Point Source Youth
Based in New York City, Point Source Youth has an annual budget of about $1.6 million. Executive Director Larry Cohen spoke with the B.A.R. about the success of host home programs across the nation, and how it evaluates and analyzes long-term outcomes for the unhoused youth who come through the host homes program.

"We started this program back in 2015, with the first version running in Minneapolis," Cohen said. "We focused on host homes, rapid-rehoming for kids who were suddenly homeless, and family-strengthening programs for people who could stay at home with the right kind of support."

Since then, host homes programs have started in Baltimore; Venice Beach, California; and Durham, North Carolina, he explained.

"We started off with a goal of providing three interventions in 50 communities, and it's grown so much from there," Cohen said. "After a young person goes through our program, we keep up with them via a survey. We check in with them every month, asking about their physical health, mental health, housing, employment, and other factors for their well-being."

Point Source Youth has video testimonials on its website, featuring current and formerly homeless youth who have benefitted from the program. The B.A.R asked for specific numbers of how many youth have been helped through host homes, but the organization did not have that information. Instead, each of the representatives who spoke to this reporter stressed the immeasurable effect that taking even a few queer young people off the street can have.

The B.A.R. was unable to speak with a youth who will be enrolled in the San Francisco program. And the paper's attempt to contact someone who went through the program in Baltimore did not receive a response.

Cohen, a 45-year-old gay man, said that this work is personal to him, as well as important for homeless queer youth all over the nation.

"I grew up in an unstable family. I felt very unsafe and I knew a lot of my friends were in unstable housing situations. Most of our staff is also queer, and they do this work with that lived experience in mind," said Cohen, a graduate of UC Berkeley with a degree in public policy.

He echoed Ordeñana on the importance of a youth-centered approach to training and selecting hosts, focusing on background checks and two eight-hour training classes to help volunteers for this program understand the crucial difference between being a host and mentor and acting as a parent.

Elijah Wood, Point Source Youth associate director of the Bay Area and Northern California, acknowledged that there is additional pressure for the San Francisco program to serve as an example to the rest of the nation.

"This is the one everyone's going to be looking at," Wood said. "The high cost of living and the shortage of spare bedrooms really puts this to the test. The idea of this pilot program is to put together something bulletproof that can continue and survive. The biggest advantage here is there are two case managers who will work with the youth experiencing homelessness to determine a long-term plan to figure out what happens next after transitioning."

Wood, 27, spoke from personal experience when he said he knows what a difference an intervention like host homes can make.

"I was homeless when my parents kicked me out for being gay in Kentucky," he said. "I experienced a host home myself, but an unstructured host home. That happens a lot in the gay community and the trans community. If it had been structured, it might have been easier and faster to transition out."

One of the intervention strategies Wood emphasized is family and kinship strengthening, which is a relatively new practice. It aims to keep families connected with their abandoned or disowned children, rather than jumping immediately to re-homing the person in crisis.

"This is a therapist who goes out to the family and meets them in their own space and talks to them about reuniting," he said. "This doesn't always mean that a family magically becomes accepting, but it might broker a deal for some support. When I got kicked out, I lost my car insurance. Families might be able to continue offering health insurance or other support, to help the kid succeed in being safe and independent."

Ultimately, Cohen said that becoming a host to a homeless LGBTQ young person is an excellent way for people with privilege to give back.

"Not everybody wants to rent their extra room on Airbnb. Some people want a way to give back to their community," he said. "We believe that every community in this country has those people and can do this work."

If you are interested in hosting or supporting the host homes program in San Francisco, visit https://www.sfcenter.org/host-homes/. To see Point Source Youth's guide, go to https://drive.google.com/file/d/1zqX17NCUmTA5uUGwejIWC7klQv8ANtMe/view .

UPDATED 8/1/2019 to clarify Point Source Youth has an annual budget of about $1.6 million.

Updated, 8/7/19: This article was updated to reflect most of the funding is from HUD.
Comments on Facebook